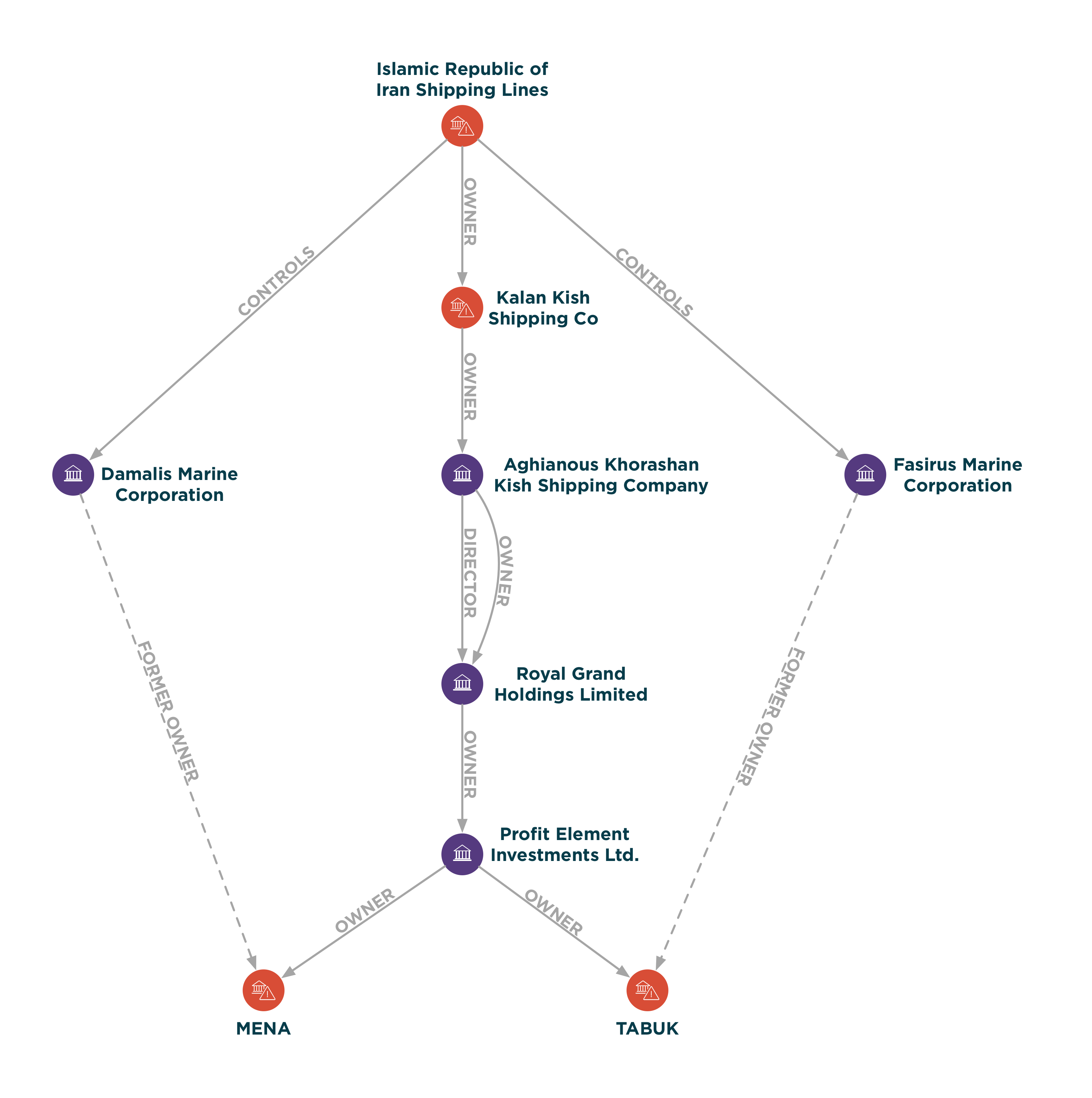 An October 2018 advisory by the US Department of the Treasury's Financial Crimes Enforcement Network (FINCEN) warned that Iranian shipping companies may resume "evasive practices" following the rollback of US sanctions. Following its designation in 2008, the Islamic Republic of Iran Shipping Lines (IRISL) used fronts across the world to own and operate its vessels. IRISL was delisted in 2016 pursuant to the Iran nuclear deal, but was resanctioned in November 2018.
IRISL owns Hong Kong-based Royal Grand Holdings Limited through two tiers of subsidiaries. Royal Grand Holdings Limited, in turn, owns several companies domiciled in Hong Kong. One of the firms, Profit Element Investments Ltd., is the registered owner of the Togo-flagged Tabuk and Mena oil tankers. These vessels were formerly owned by Barbados-based Fasirus Marine Corporation and Panama-based Damalis Marine Corporation, which the EU sanctioned as IRISL fronts.
The Mena made three port calls to Iran's Bandar Abbas port in 2018. The Tabuk made port calls in the UAE and Iran in 2017. The Mena and Tabuk were sanctioned by the US in November 2018.