A Fireside Chat with CBP: UFLPA Enforcement, Year One and Beyond

June 21, 2023
The Uyghur Forced Labor Prevention Act (UFLPA) bans the import of goods or commodities manufactured in-whole or in-part with forced labor in the Xinjiang Region (XUAR) of China. The U.S. Customers and Border Protection (CBP) has stated that since the enforcement of the UFLPA began in June 2022, CBP has detained over $1,000,000,000 worth of products.
To better assess what these statistics mean for industry as well as broader UFLPA strategic trends, Kharon is pleased to be joined by Eric Choy (Executive Director, Office of Trade) from CBP for a fireside chat on critical UFLPA enforcement and compliance issues. The discussion explores lessons learned from the first year of enforcement, highlights due diligence best practices, and provides insight into key themes for the future of UFLPA compliance.
Featuring:
Eric Choy
Executive Director, Trade Remedy Law Enforcement, Office of Trade
U.S. Customs and Border Protection
Kit Conklin
Vice President, Global Client Engagement
Kharon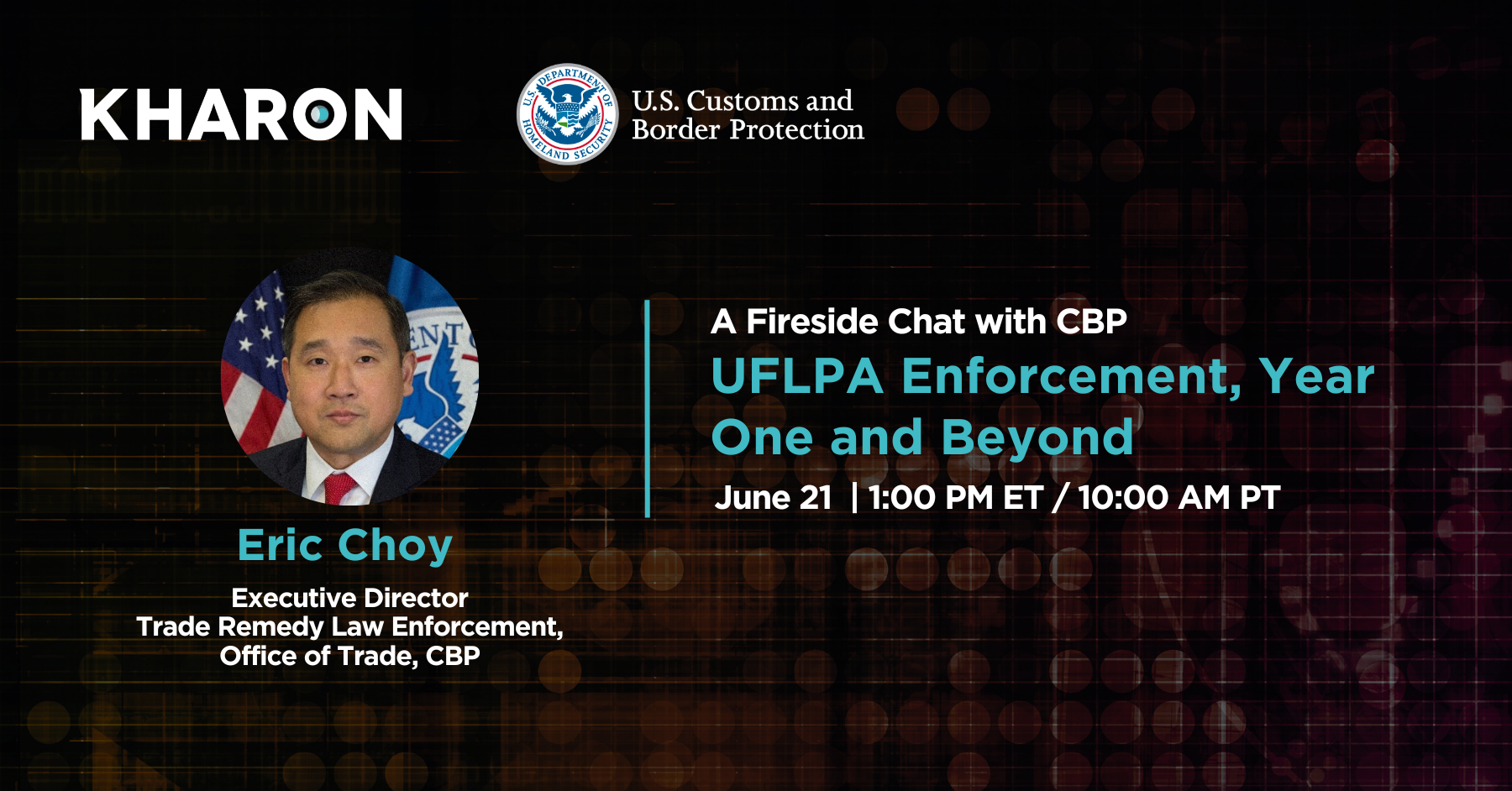 Create your free account or log in to access exclusive content.
---