Disrupting Hizballah's Money Laundering and Sanctions Evasion Networks

May 11, 2023
Join Kharon for a 20-minute Quick Take webinar as we explore the recent actions targeting a global Hizballah money laundering and sanctions evasion network that engaged in more than $440 million in financial transactions and took advantage of the diamond, precious gems, and art markets to move funds through the international financial system.
In April, the U.S. Government imposed sanctions and announced charges against a network of over 50 individuals and entities across four continents for facilitating the payments for and acquisition of precious gems and luxury goods for the benefit of sanctioned Hizballah financier Nazem Ahmad. On the same day, the U.K. sanctioned Ahmad as an individual suspected of financing Hizballah. 
During the briefing, our experts discuss typologies through which Nazem Ahmad, Hizballah and its network of wealthy financiers use shell companies and fraudulent schemes to launder illicit proceeds and evade sanctions.
Featuring:
Abby O'Keefe
Research Analyst
Kharon
Mark Nakhla
EVP of Research
Kharon
Joshua Shrager
SVP
Kharon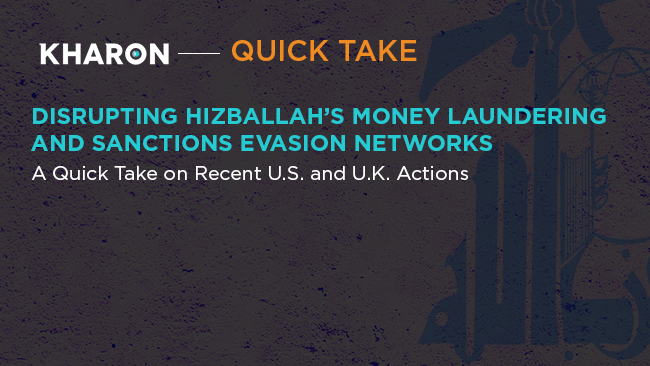 Create your free account or log in to access exclusive content.
---