Ensuring Research Security: Insight into DoD Guidance for Higher Education

September 13, 2023
In June 2023, the U.S. Department of Defense (DoD) issued new guidance on "Countering Unwanted Foreign Influence in Department-Funded Research at Institutions of Higher Education." The new guidance mandates security reviews of any DoD-funded projects at universities and research institutes.
Along with this guidance, the Department also published a list of banned entities in China and Russia that show signs of heightened risk for misappropriation of research results to the detriment of national or economic security.
Join Kharon and Descartes for a 30-minute Quick Take webinar with subject matter experts who break down this new guidance, analyze what these expectations mean for institutions of higher education, provide due diligence best practices, and share insight into how universities can understand connections between Chinese or Russian institutions and military entities.
Featuring:
Jackson Wood
Global Trade Intelligence, Industry Strategy Director
Descartes Systems Group
Kit Conklin
Vice President, Global Client Engagement
Kharon
Ethan Woolley
Account Executive
Kharon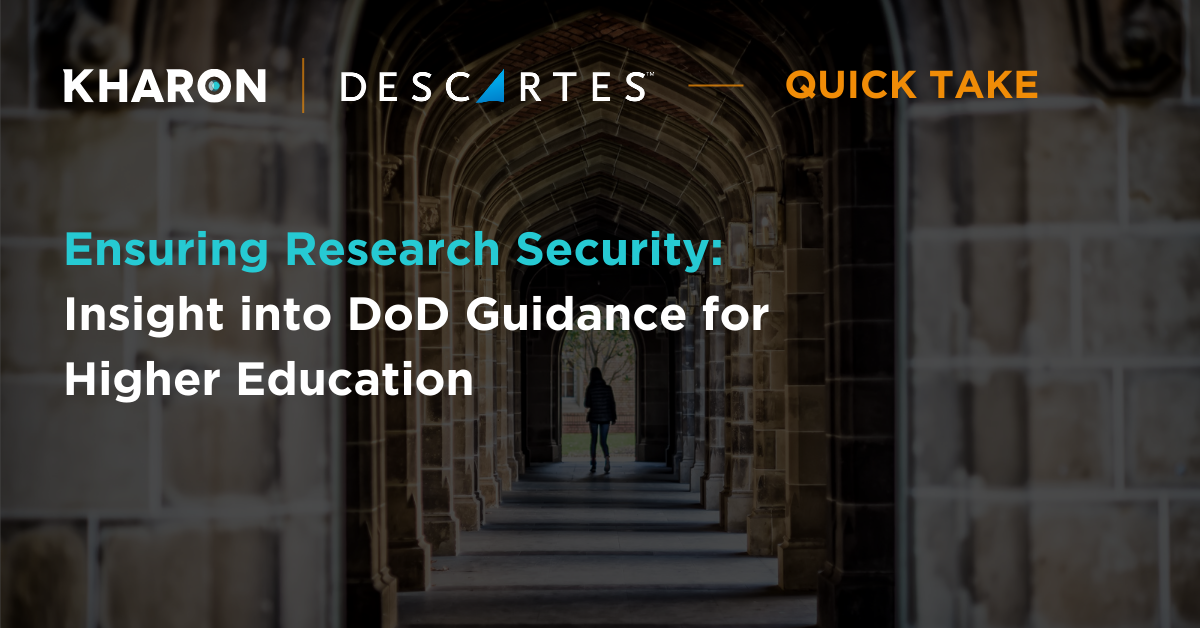 Create your free account or log in to access exclusive content.
---