From Risk to Resilience: Navigating the Changing Global Landscape of Sanctions and Trade Controls

May 23, 2023
With more sophistication, nuance, and frequency, policy makers are using economic sanctions and trade controls to address high priority geopolitical challenges. From Russian schemes to circumvent sanctions and trade restrictions, to China's civil military fusion strategy, to forced labor, corruption and human rights, industry is being called upon to proactively identify exposure and mitigate risk.
Leading risk managers recognize that traditional screening and monitoring controls are not equipped to meet today's challenges–and are refreshing assessments of risk to inform decisions on where and how controls need to evolve. To protect franchise value and brand, capabilities to identify complex beneficial ownership, vulnerabilities in supply chains, and exposure to prohibited reselling and diversion schemes are no longer nice-to-haves but must-haves.
In this webinar, Kharon, e2open, and Venable share insights on evolving laws and regulatory expectations, best practices for identifying exposure, and lessons learned. Real-world case studies are used to highlight the types of data needed to identify exposure and to showcase value when good intelligence informs decision making.
Featuring:
Gary Barraco
Assistant Vice President
e2open
Ashley W. Craig
Partner
Venable
Howard Mendelsohn
Chief Client Officer
Kharon
Olivia Valone
Account Executive
Kharon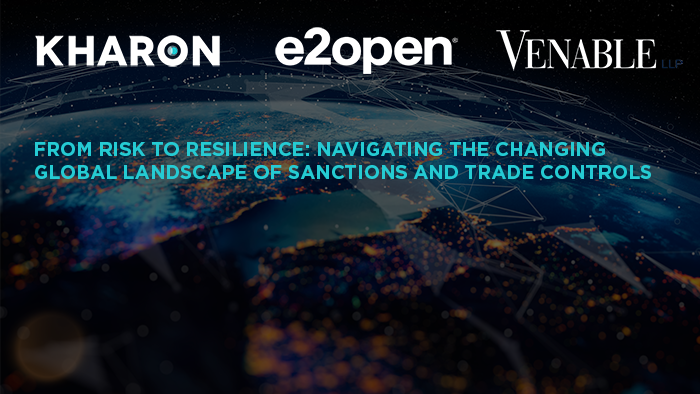 Create your free account or log in to access exclusive content.
---