Kharon Quick Take: U.S. Sanctions Financial and Shipping Facilitators of Iranian Petrochemicals and Petroleum Sales

October 6, 2022
Join Kharon for a Quick Take briefing on the recent designation of an international network of companies involved in selling and financing hundreds of millions of dollars of Iranian petrochemicals and petroleum products to end users in South and East Asia. 
On September 29, the U.S. Department of the Treasury's Office of Foreign Assets Control (OFAC) sanctioned Iranian brokers and several front companies in Asia and the Middle East that facilitated the transfer and shipment of Iranian petroleum and petrochemical products. This latest designation follows a series of recent government actions and international investigations against front companies involved in the trade of Iranian petrochemicals. In its most recent announcement, the U.S. government warned that it would continue to enforce sanctions on Iran's petroleum and petrochemical sales "on a regular basis" as negotiations continue between Iran and the west for a return to full implementation of the nuclear deal. 
Featuring:
Alexis Nicholson
Research Analyst
Kharon
Joshua Shrager
SVP
Kharon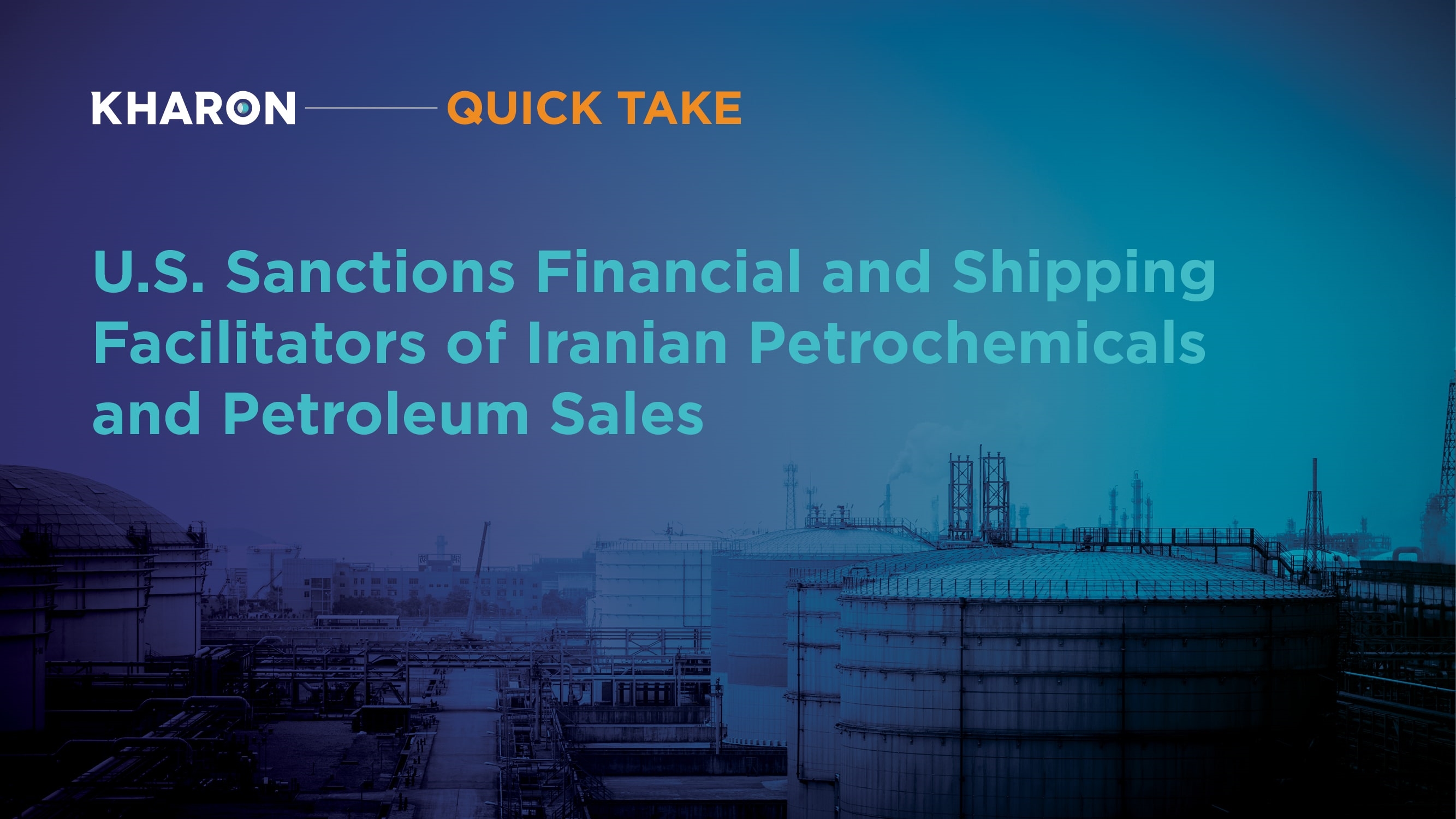 Create your free account or log in to access exclusive content.
---