Navigating EU and U.K. Sanctions Regulations on Control

November 22, 2022
In this Expert Briefing, experts from Kharon and Morrison Foerster provide their perspectives on addressing the unique challenges of control relationships through the lens of EU and U.K. sanctions and regulatory requirements. The discussion includes presentation of real-world case studies demonstrating the complexities and nuances of various control typologies.
The breadth and complexity of EU and U.K. sanctions regimes targeting Russia have renewed discussion on best practices for addressing businesses controlled by sanctioned parties. Unlike the U.S.' Office of Foreign Assets Control (OFAC), which urges caution in instances of exposure to a party controlled by a sanctioned actor, the EU and U.K. mandate that immediate blocking takes place.
EU guidance issued in 2018 and U.K. guidance from July 2022 seek to provide clarity for instances where evidence may not clearly establish control relationships. However, challenges persist in balancing the regulatory risk of failing to block a controlled party vis-à-vis the litigation risk of blocking without sufficient evidentiary basis. 
Through extensive research, data analytics, and highly valued feedback from clients and partners, Kharon has addressed the challenges around control relationships involving sanctioned parties by providing solutions for screening and due diligence that are recognized as reasonable, credible, and defensible.
Featuring:
Gareth Rees KC
Partner
Morrison Foerster
Felix Helmstädter
Partner
Morrison Foerster
Howard Mendelsohn
Chief Client Officer
Kharon
Olivia Valone
Account Executive
Kharon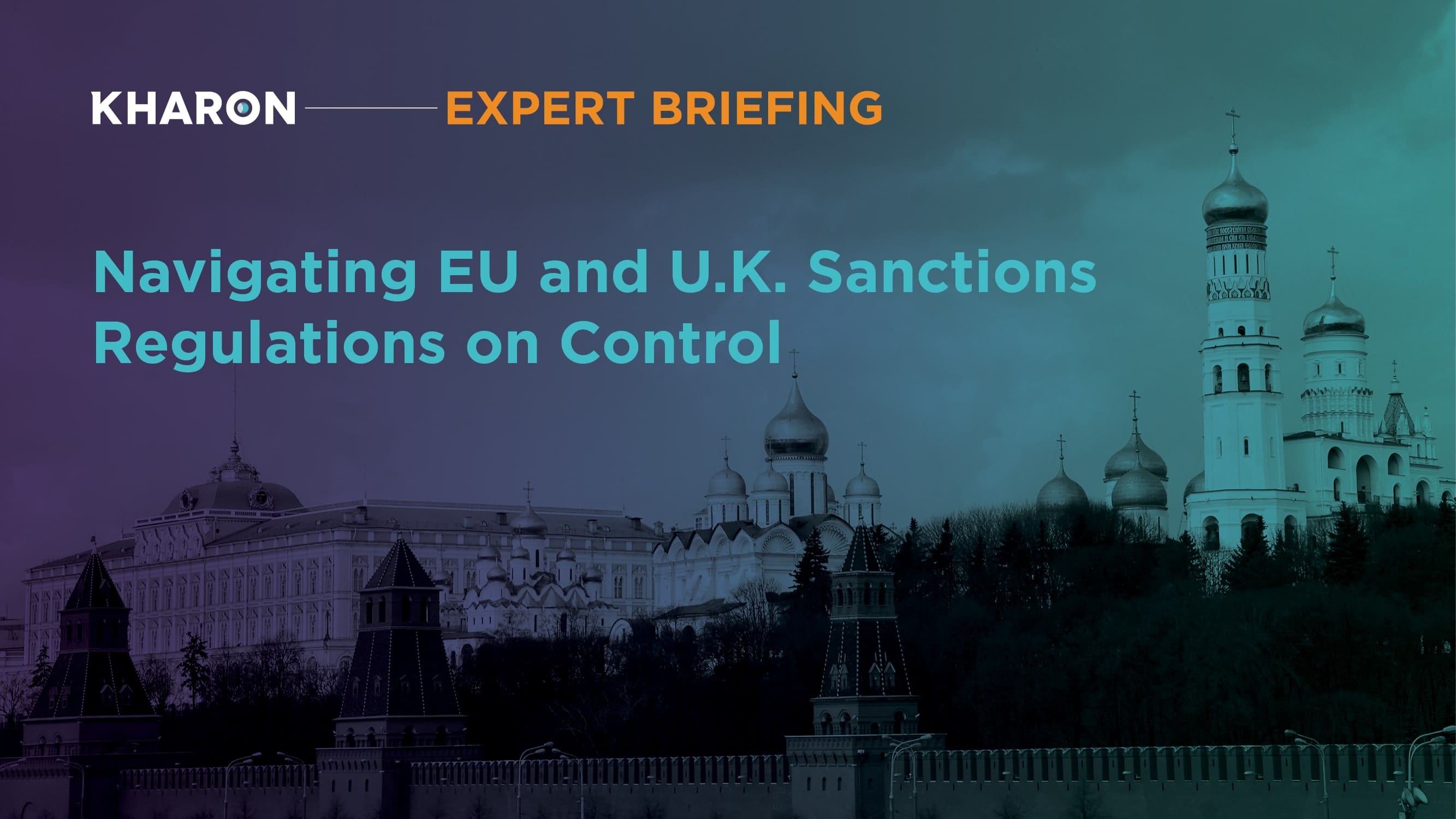 Create your free account or log in to access exclusive content.
---