New CTPAT Requirements: Understanding New Forced Labor Guidance and Complying With Expanded Requirements

October 25, 2022
Experts from Kharon and Miller & Chevalier Chartered discuss the U.S. Customs & Border Protection's (CBP) expanding focus on Uyghur Forced Labor Prevention Act (UFLPA) monitoring and enforcement, which includes new guidance and requirements for members of the Customs-Trade Partnership Against Terrorism (CTPAT) program.

CTPAT's new Minimum Security Criteria for importers now includes a provision stating that CTPAT members should implement a social compliance program in order to ensure that goods imported into the U.S. were not mined, produced, or manufactured, wholly or in part, with forced labor. This recommendation will become a requirement in January 2023.

Additionally, CTPAT's Trade Compliance Program was updated to include six new requirements related to forced labor, including implementing risk-based mapping of their suppliers that outlines their supply chains in their entirety and the regions that the importer feels pose the most risk for forced labor.
Featuring:
Richard Mojica
Member, Practice Lead — Customs & Import Trade
Miller & Chevalier
Mary Mikhaeel
Associate
Miller & Chevalier
Kit Conklin
VP, Global Client Engagement
Kharon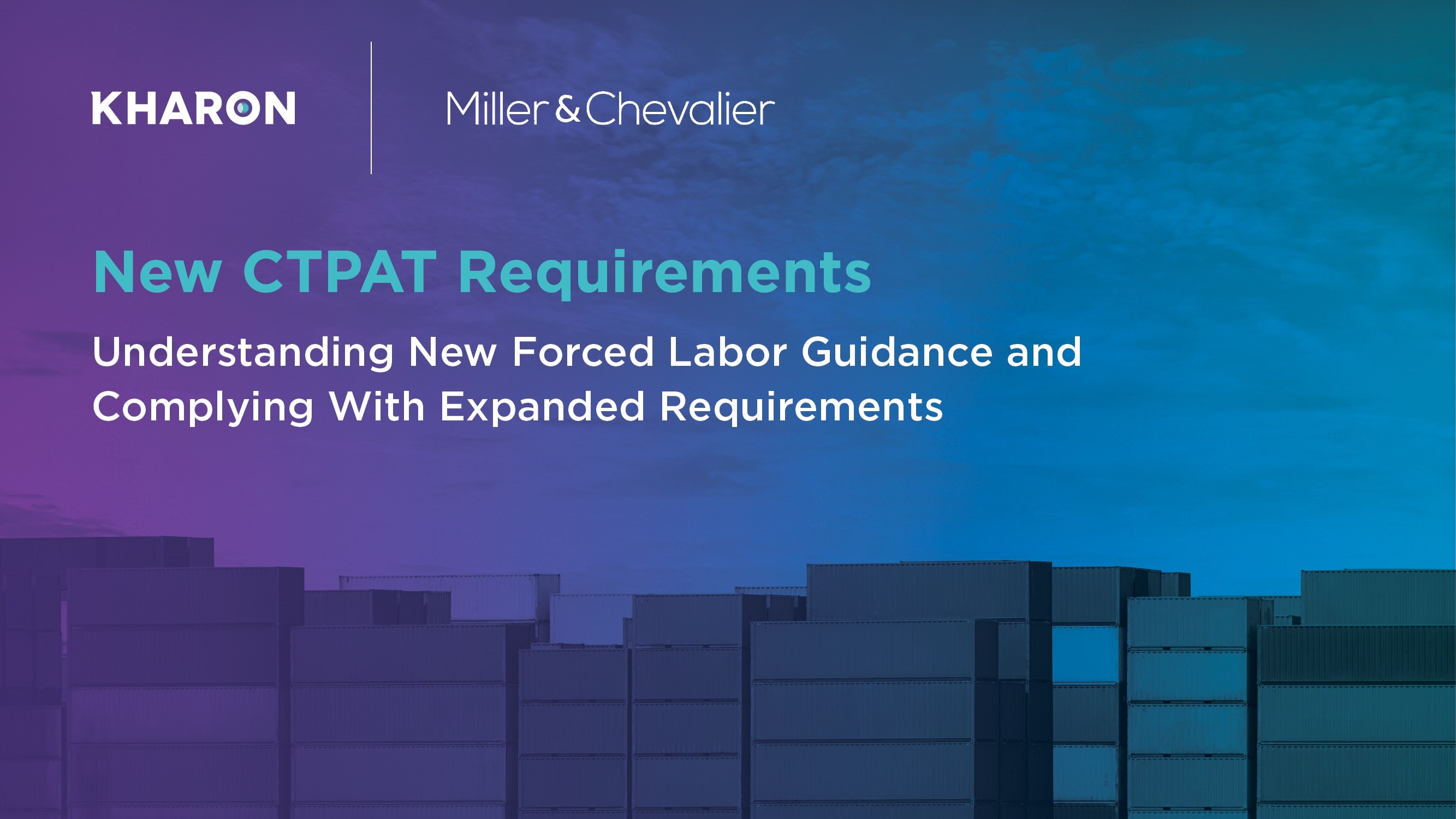 Create your free account or log in to access exclusive content.
---