Russia Sanctions: Using Intelligence to Drive the Identification of Risk

March 3, 2022
Featuring remarks by Eugene Rumer, a senior fellow and the director of Carnegie's Russia and Eurasia Program.
Join Kharon for a briefing on best practices in financial crime and trade compliance during heightened global tensions with Russia.
Renewed tensions over Ukraine have led to the implementation of new financial sanctions and trade restrictions targeting strategic industry verticals and powerful elites. As risk managers review programs in response to new sanctions and prepare for what may lie ahead, the importance of focused, high quality risk data and analytics is critical to assessments, decision-making, and controls.
During this Expert Briefing, Kharon subject matter experts share insights gleaned from in-depth investigative research across Russian owned and controlled businesses, trade, and investment activity. This research includes the global holdings and operations of key oligarchs and their associates as well as strategic industry verticals, corporate structures, trading partners, and supply chains. Kharon's experts are be joined by Eugene Rumer, a senior fellow and the director of the Carnegie Endowment for International Peace's Russia and Eurasia Program. Prior to joining Carnegie, Rumer was the national intelligence officer for Russia and Eurasia at the U.S. National Intelligence Council.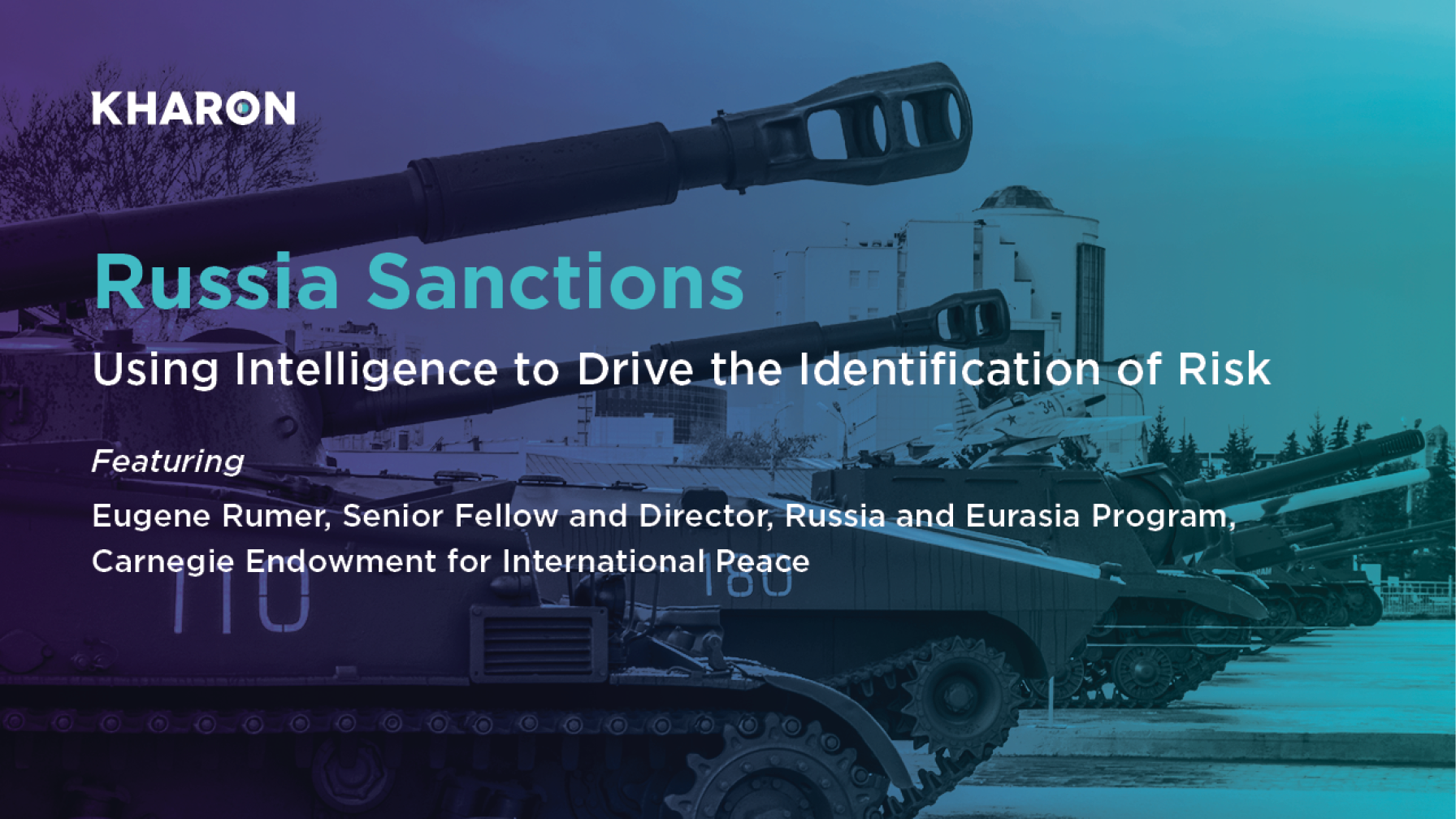 Create your free account or log in to access exclusive content.
---