Securing Your Supply Chain in the Context of National Security Restrictions: Detecting Risk and Addressing New Regulations

February 10, 2022
The U.S. government is increasingly focused on supply chain risk for government agencies, departments, and across a growing landscape of industry verticals. Regulations already are present, such as Section 889, the FASC final rule, and the Cybersecurity Maturity Model Certification (CMMC). Two recent Executive Orders demonstrate the current administration's efforts to raise the bar on supply chain security for critical industries as well as government contractors.

Meanwhile, industry leaders recognize that new investments and capabilities are needed to identify, deter, protect against, detect, and respond to supply chain threats. Emerging best practices emphasize data collection and analysis tailored to individual companies. No two companies face the same supply chain risks, but there are strategies, methods and technologies many should consider.

In this session, Kit Conklin (Kharon), Robert Metzger (Rogers Joseph O'Donnell), and Dr. Tim White (Interos) will review the drivers for the Government's new emphasis on supply chain risks and what to expect for regulatory requirements. Panelists will also discuss best practices for supply chain due diligence.
Featuring:
Robert S. Metzger
Shareholder
Rogers Joseph O'Donnell
Dr. Timothy White
Supply Chain Risk Management Industry Principal
Interos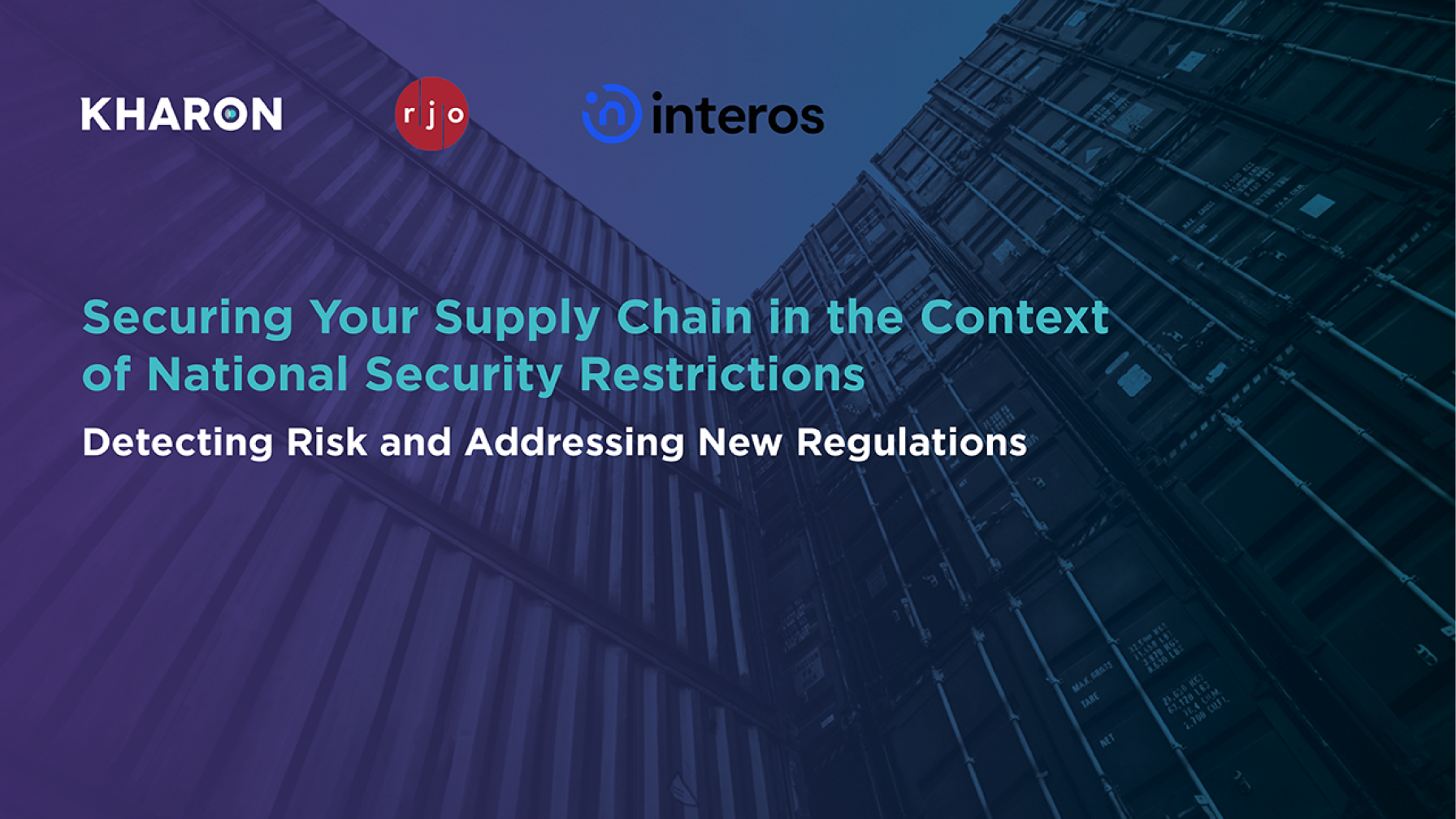 Create your free account or log in to access exclusive content.
---