The Proposed EU Ban on Forced Labor: Preparing for New Compliance Challenges

October 12, 2022
Join Kharon and Gibson Dunn for a conversation about the European Union's (EU) proposed ban on goods made with forced labor. In this session, our experts walk through the regulatory framework, discuss implications for industry, and share insights on best practices for detecting and mitigating forced labor exposure in supply chains.

On September 13, 2022, the EU announced a proposed ban to prevent the import of products made with forced labor to the European bloc. Unlike the recently enacted Uyghur Forced Labor Prevention Act (UFLPA) in the United States, the proposed regulation goes beyond Xinjiang and covers forced labor globally.
Featuring:
Benno Schwarz
Partner
Gibson Dunn
Katharina E. Humphrey
Associate Attorney
Gibson Dunn
Adam Smith
Partner
Gibson Dunn
Kit Conklin
VP, Global Client Engagement
Kharon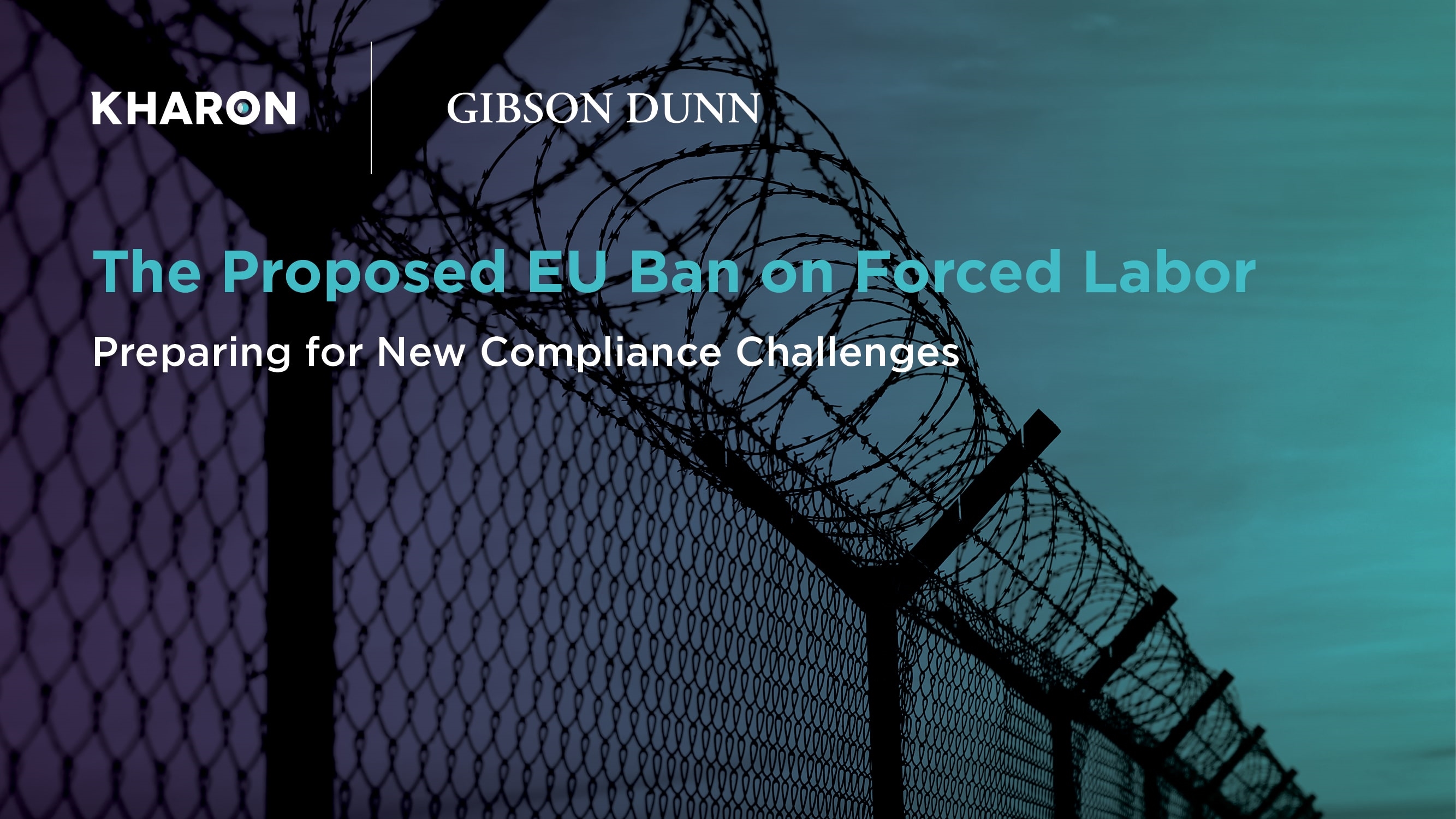 Create your free account or log in to access exclusive content.
---