The Regulatory Requirements of the CHIPS and Science Act of 2022

September 7, 2022
In August 2022, President Biden signed the CHIPS and Science Act of 2022, providing $280 billion for investments in semiconductor manufacturing and emerging technology research and development. While most headlines about the CHIPS Act focus on subsidized chip manufacturing, the Act also creates new regulatory requirements for U.S. universities and companies that engage with foreign companies and countries that "present a national security threat to the United States." The regulations include foreign contract disclosure requirements, research integrity and security rules, and prohibitions on outbound investment to certain high-risk countries.
In this session, Kharon's experts explore these new regulatory requirements and discuss compliance best practices.
Featuring:
Kit Conklin
VP, Global Client Engagement
Kharon
Ethan Woolley
Business Development Analyst
Kharon
Joshua Shrager
SVP
Kharon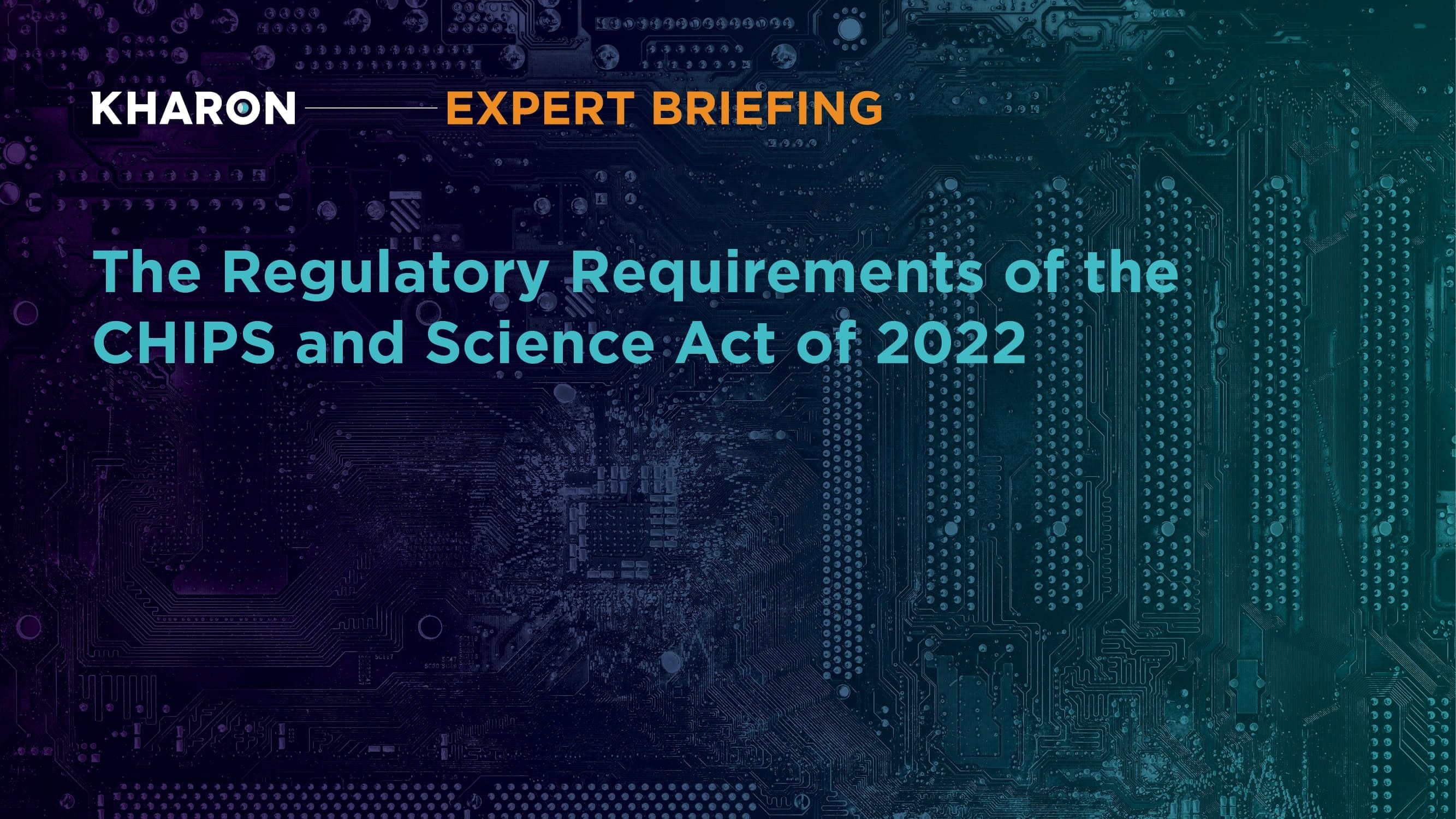 Create your free account or log in to access exclusive content.
---