The Uyghur Forced Labor Prevention Act: Due Diligence Requirements + Compliance Best Practices

June 21, 2022
Join experts from Kharon and Miller & Chevalier Chartered for a briefing on the imminent implementation of the Uyghur Forced Labor Prevention Act (UFLPA, or "the Act"). This session features an in-depth conversation on understanding the Act and how it creates significant new due diligence requirements for industry. Panelists also discuss compliance best practices.
The UFLPA bans the import of goods or commodities from China produced with forced labor. Effective June 21, 2022, the Act mandates a "rebuttable presumption" that any products made wholly or in part in the Xinjiang Uyghur Autonomous Region, or by any Chinese company on a U.S. list of entities involved in the use of forced labor, are made with forced labor and banned from importation into the U.S. As mandated by the Act, forthcoming guidance will set forth supply chain due diligence expectations importers will need to consider with respect to goods originating and/or assembled in China, or made in third countries with inputs that may be connected to forced labor.

Featuring:
Richard Mojica
Member, Practice Lead — Customs & Import Trade
Miller & Chevalier
Kit Conklin
VP, Global Client Engagement
Kharon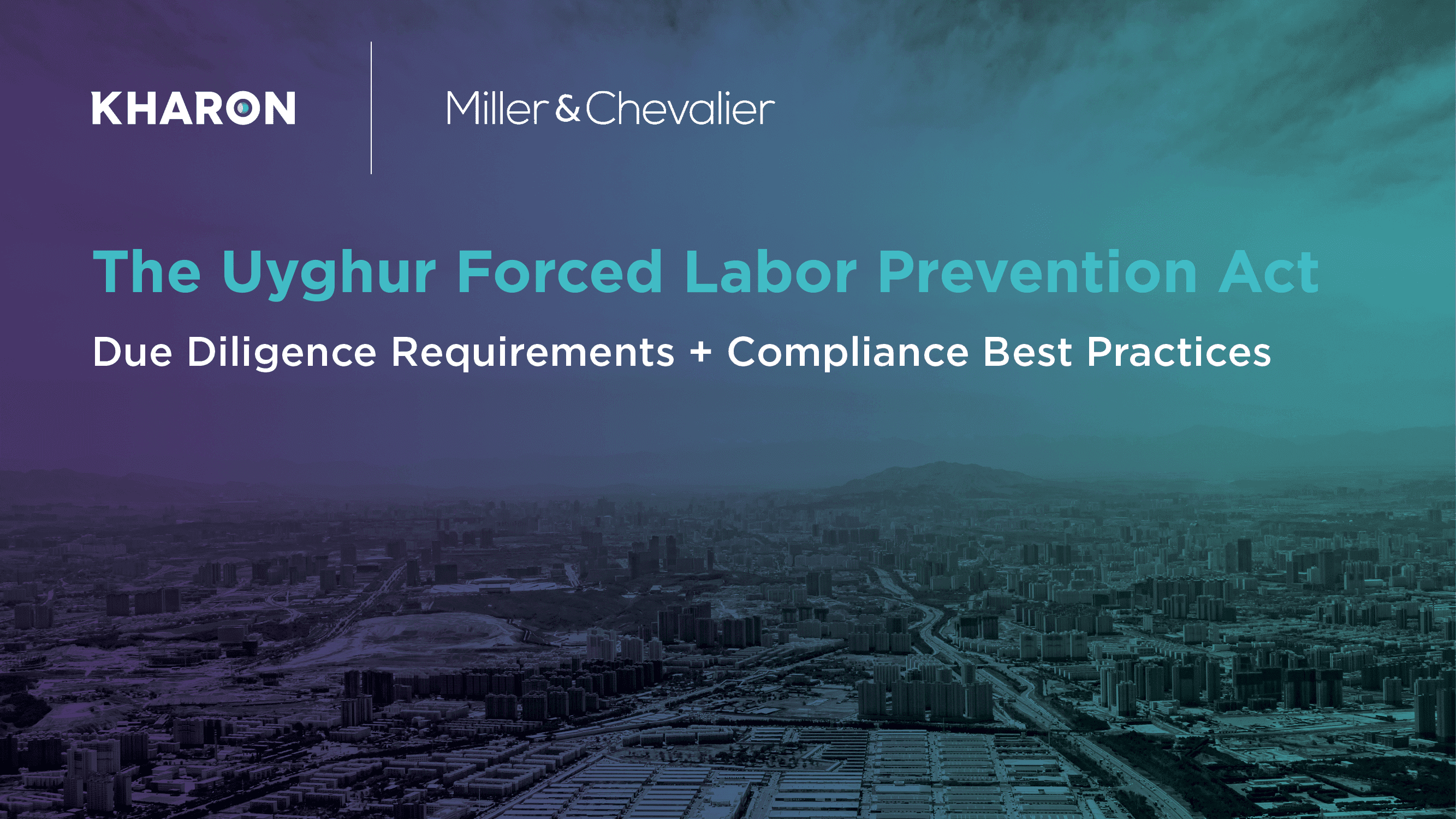 Create your free account or log in to access exclusive content.
---