U.S. Sanctions on Persons Involved in Iran's UAV Production, Weapons Shipments to Russia

September 20, 2022
Join Kharon for a Quick Take briefing on the U.S. government's recent designation of entities and people involved with Iran's Unmanned Aerial Vehicles (UAV) program.  
On September 8th, the U.S. Department of the Treasury's OFAC imposed sanctions on an air transportation service provider for its involvement in the shipment of Iranian UAVs to Russia for its war against Ukraine. Treasury also designated others involved in the research, development, production, and procurement of Iranian UAVs and UAV components for Iran's military and the Islamic Revolutionary Guard Corps (IRGC), warning that foreign entities should "exercise great caution" to avoid supporting Iran's development of UAVs or their sale/transfer to Russia.
Featuring:
Joseph Barresi
Director, Research
Kharon
Joshua Shrager
SVP
Kharon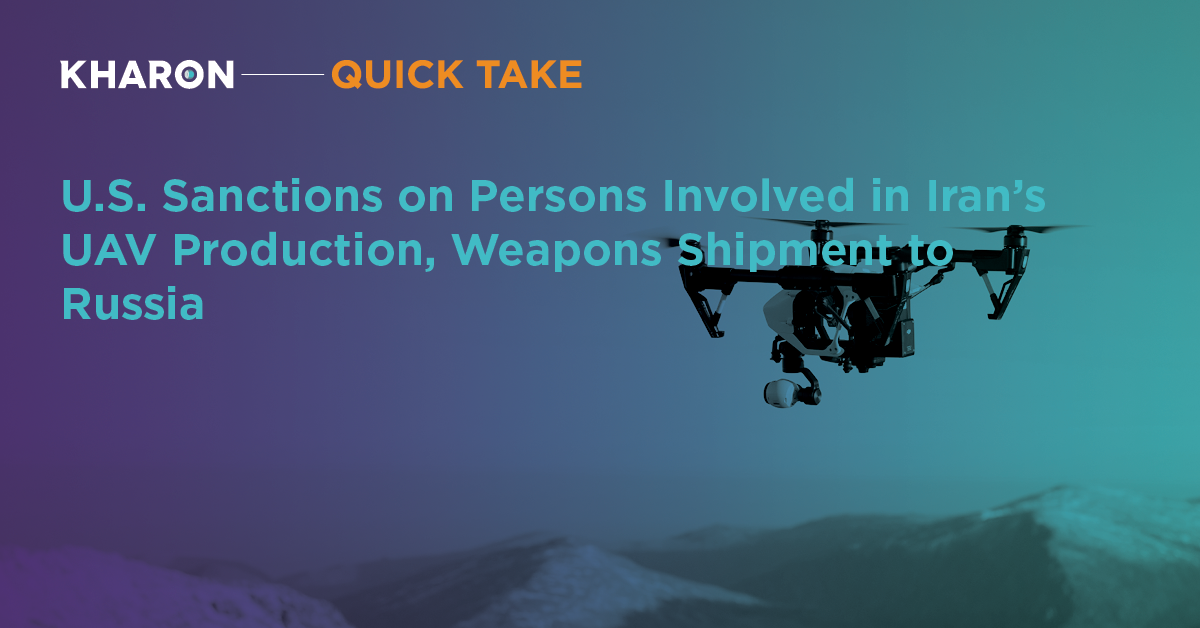 Create your free account or log in to access exclusive content.
---