U.S. Sanctions Targeting Russian Military Supply Chain and Global Russian Financial Facilitation Network

December 1, 2022
In this Quick Take briefing, Kharon's experts discuss the recent sanctions targeting Russian military supply chains, as well as a global network of financial facilitators associated with key Kremlin elites whose fortunes are intertwined with the West.

On November 14, the U.S. Department of the Treasury's Office of Foreign Assets Control (OFAC) designated a number of individuals and entities that are part of an illicit global procurement network benefiting Russian microelectronics company AO PKK Milandr, which was sanctioned by the U.S. Department of State on the same day.

OFAC also sanctioned immediate family members of Russian oligarch Suleiman Kerimov and companies belonging to them, as well as family members and holdings associated with Swiss national Alexander-Walter Studhalter, who has managed Kerimov's companies and allegedly laundered money on Kerimov's behalf. Finally, OFAC targeted Russian businessman Murat Aliev — a former executive at one of Kerimov's companies — in addition to a holding company structure owned by him.

The designations highlight the government's increased focus on both disrupting the Russian military-industrial complex and targeting individuals providing financial services to, or otherwise facilitating, sanctioned Russian elites.
Featuring:
Ethan Woolley
Business Development Analyst
Kharon
Kathleen O'Rourke
Director, Research
Kharon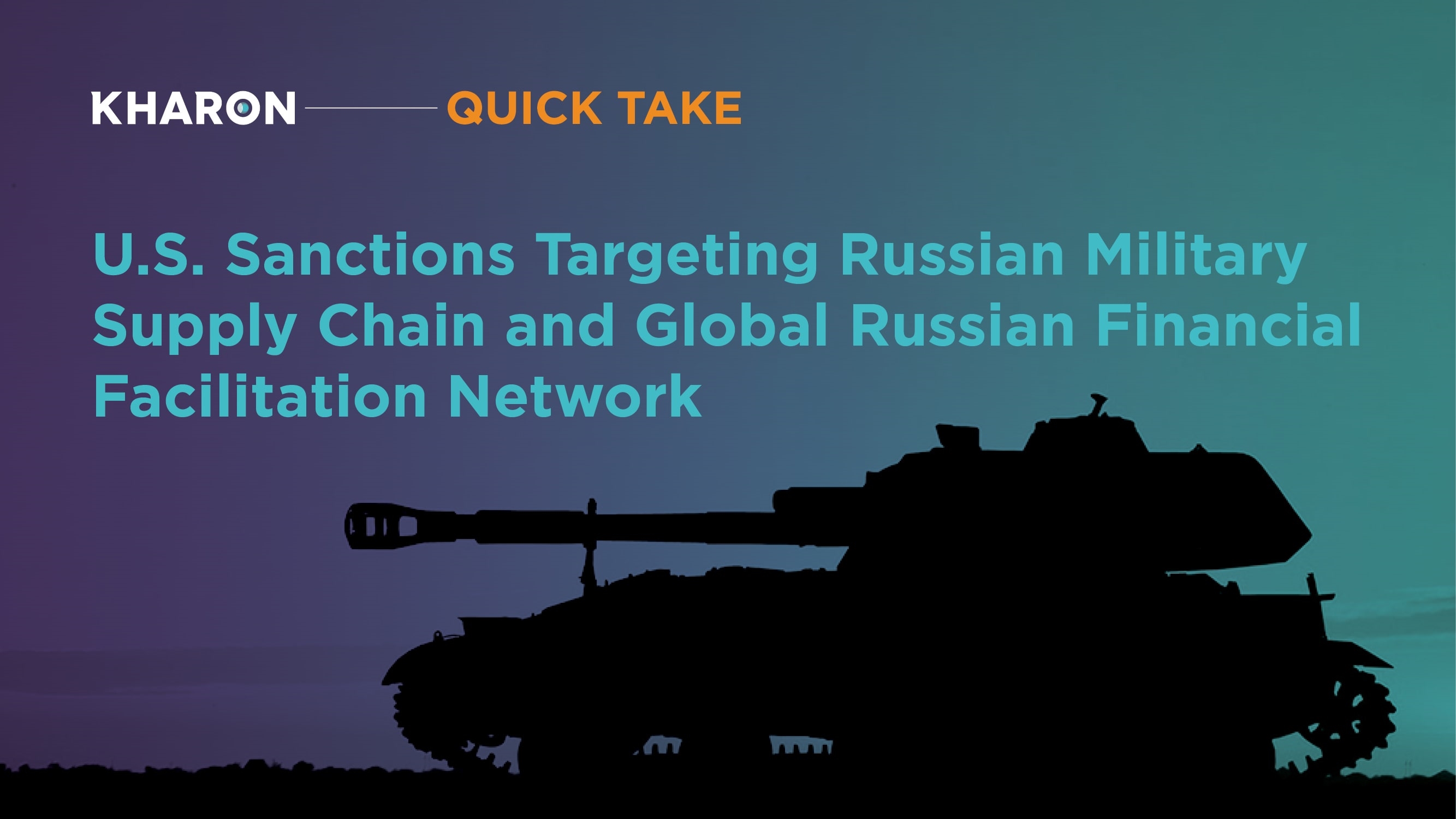 Create your free account or log in to access exclusive content.
---