Using Kharon Data on HS Codes to Identify Sanctions and Export Control Evasion

August 15, 2023
In this In Focus, Kharon presents initial findings from ongoing research on HS Codes of high priority Russian battlefield items that were identified in recent U.S., EU and U.K. guidance.
Harmonized System Codes, otherwise known as HS Codes, are used globally by customs authorities to classify goods.
As part of its 11th sanctions package against Russia announced in late June 2023, the EU released a priority list of sanctioned battlefield goods to which businesses "should apply particular due diligence and which third countries must not export to Russia." The list – developed in coordination with the U.S., U.K. and Japan – includes 38 HS Codes of electronic integrated circuits, semiconductor devices, radio navigation equipment, and other signal and optical components. These products have been found in various Russian military systems in Ukraine.

Weeks earlier, on May 19, 2023, the U.S. Department of Commerce's Bureau of Industry and Security (BIS) and the U.S. Treasury's Financial Crimes Enforcement Network (FinCEN) issued a Joint Alert, which included nine HS Codes later added to the EU list of sanctioned battlefield goods. In its guidance, the U.S. urged "continued vigilance" by financial institutions for attempts by Russia to evade export controls and acquire those items for its military production. "Treasury and BIS assess that Russia is specifically using evasive methods to acquire these items," the alert notes.
Featuring:
Howard Mendelsohn
Chief Client Officer
Kharon
Brian Grant
Managing Director, Global Head of Financial Crimes Compliance
MUFG
Joshua Shrager
Senior Vice President
Kharon
Olivia Valone
Account Executive
Kharon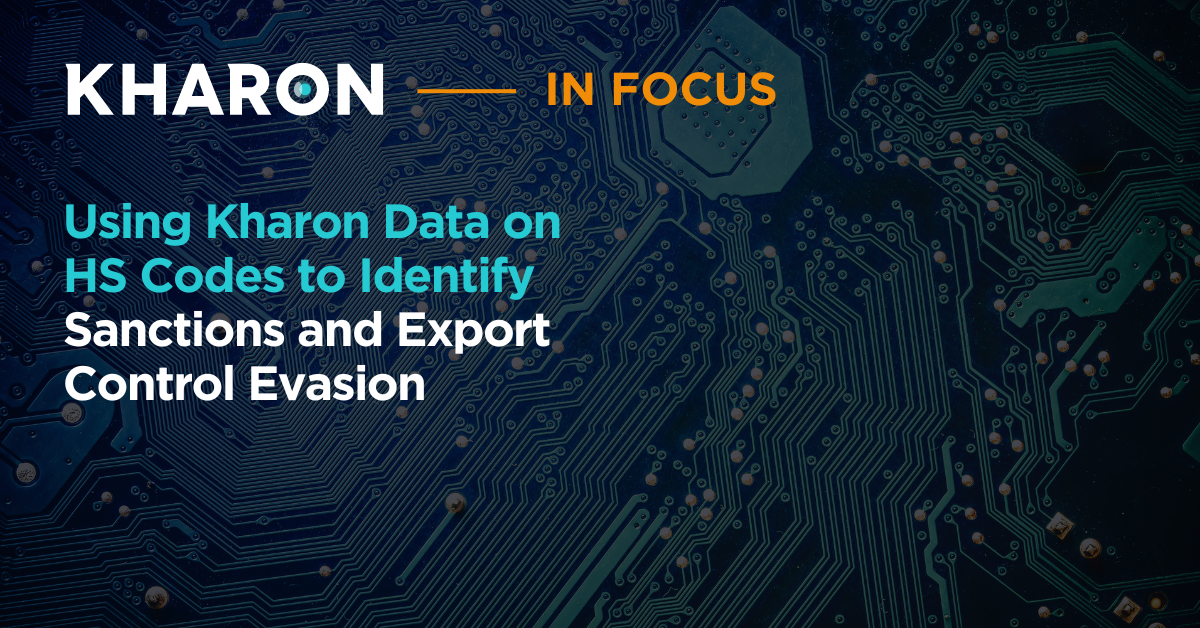 Create your free account or log in to access exclusive content.
---