By Rana Armanous
January 25, 2023
---
The Turkey-based International Association for the Advocacy of Palestine (Uluslararasi Filistin Yardim Derengi, or UFAYDpal) charity has launched a crowdfunding campaign for Palestinian and Syrian refugees, according to social media posts. This charity, established in 2019, has posted messages on social media in support of Hamas and acts of violence against Israeli citizens.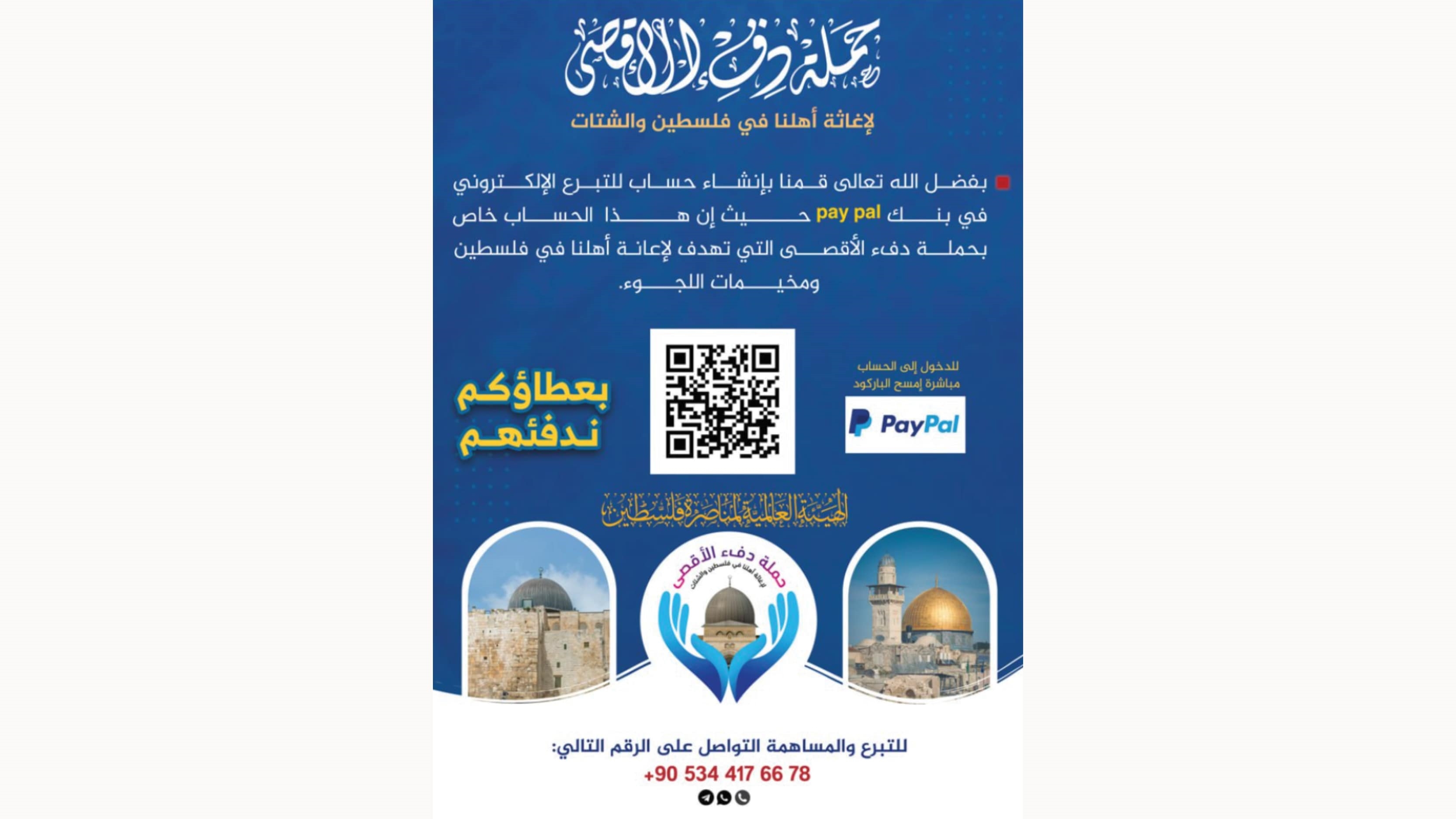 The new fundraising campaign, called "Al-Aqsa Warmth," was launched in December 2022. It solicits donations using a U.S. virtual payment platform and Turkish bank accounts in U.S. dollars, Euros, and Turkish Lira.* As part of the campaign, UFAYDpal has distributed funds to Palestinian families in Idlib province in northern Syria – an area controlled by the U.S. sanctioned terrorist group Hayat Tahrir al-Sham (HTS). In Idlib, UFAYDpal previously organized a solidarity event in support of "jihad and martyrdom in the Palestinian West Bank," according to their social media.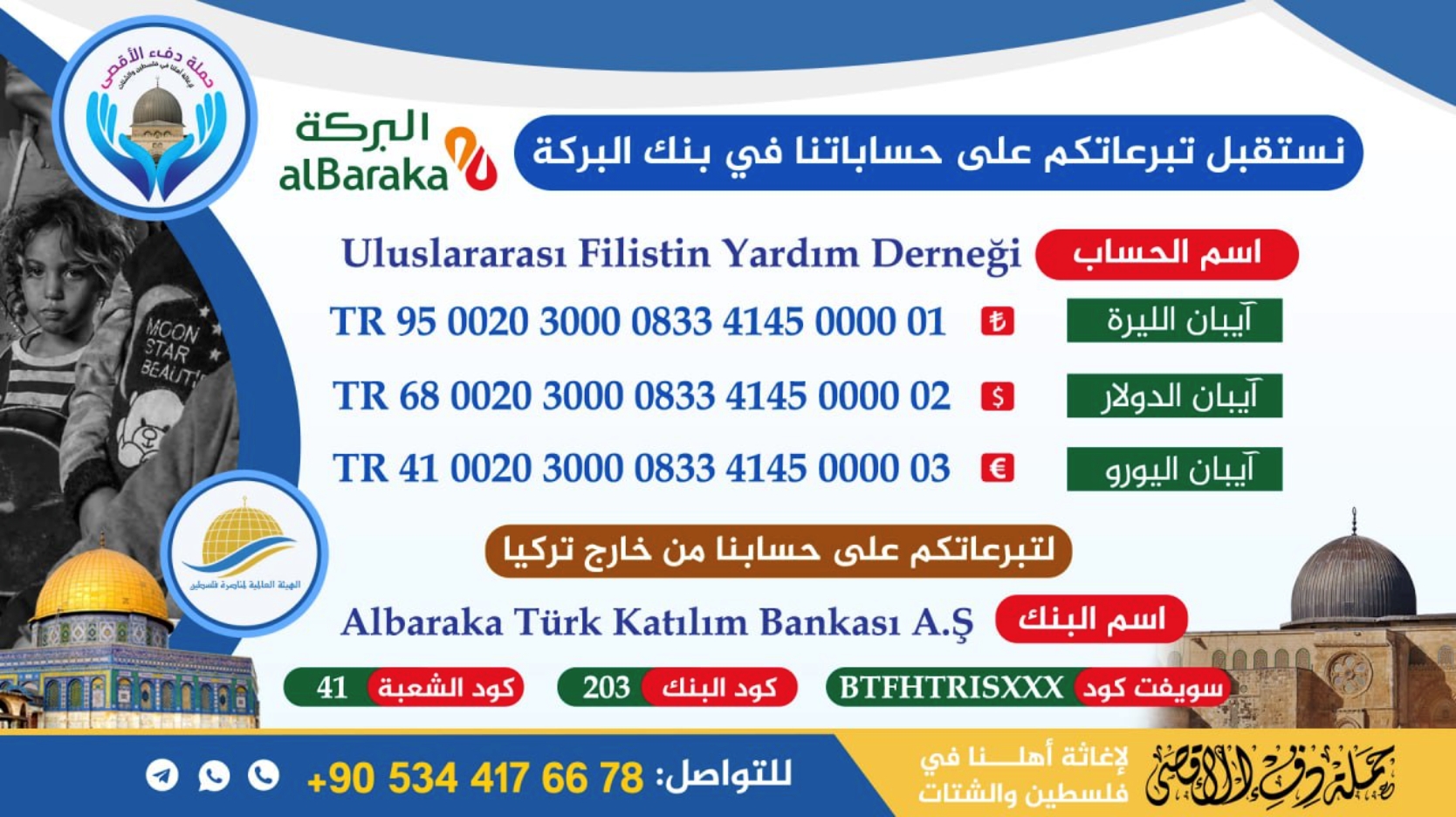 History of Hamas Advocacy

On social media, UFAYDpal has often featured content and issued statements in support of Hamas and its founder Abdullah Azzam. In November 2022, UFAYDpal released a video on social media calling for "jihad" to liberate Jerusalem.

UFAYDpal's monthly magazine and social media posts have also previously celebrated Uday al-Tamimi, who in an October 2022 attack killed several Israeli citizens, as a "heroic martyr." Al-Tamimi was claimed by Hamas as one of their "son[s]" and a "heroic martyr," according to local media outlets.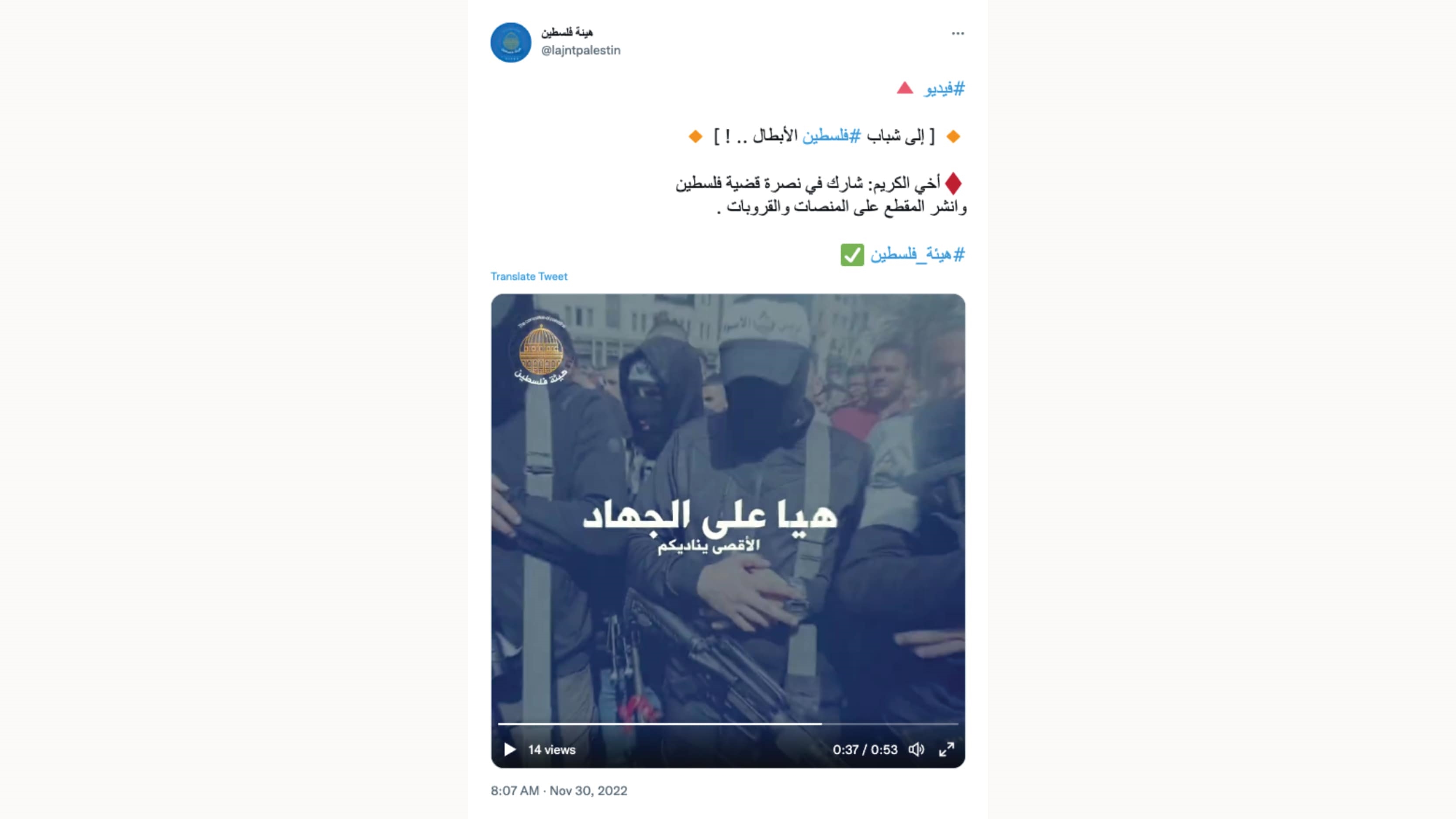 The president of UFAYDpal, Turkey-based Palestinian national Monther Zourob, has promoted a "third Palestinian intifada" and praised Hamas rockets from Gaza into Israel. Zourob spoke at two conferences in 2020 and 2021 organized by the Ummah Conference, which is led by Hakim al-Mutairi - a Kuwaiti salafist leader who has openly praised al-Qaida leader Usama bin Laden and the Taliban. The Ummah Conference and al-Mutairi have worked with sanctioned al-Qaida fundraiser Hajjaj al-Ajmi on efforts to support militants in Syria.
* Update: Following publication of this article, a representative for the bank in Turkey that held accounts for the International Association for the Advocacy of Palestine advised that the accounts have been closed.