Boston-Area Home Seized By U.S. Amid Syrian Smuggling Investigation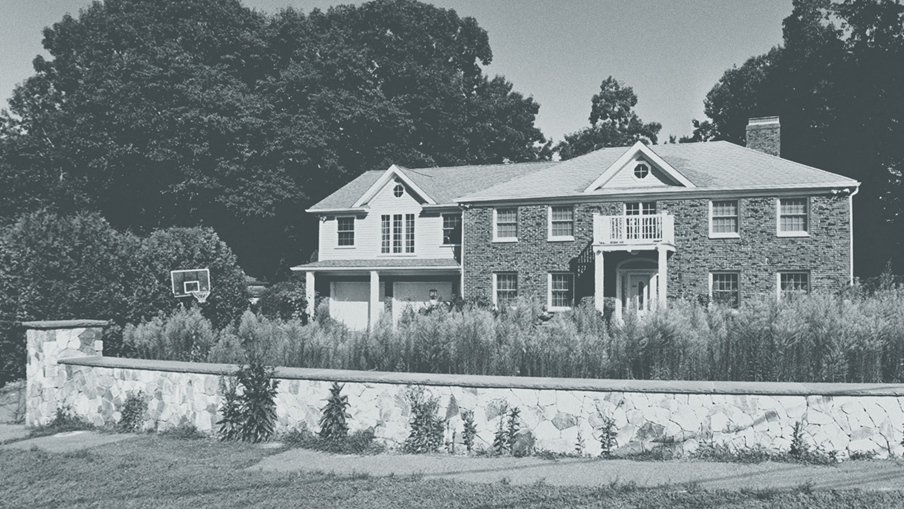 Source: Google Street View
By Samuel Rubenfeld
Friday, June 12, 2020
The seizure of a Boston-area house by U.S. federal prosecutors marks the latest twist in a case of alleged smuggling to Syria involving the home's former occupants, who are on the lam.
The house, located at 10 Juniper Hill Road, in Waltham, Massachusetts, is the former residence of Anni Beurklian and her husband, Antoine Ajaka, prosecutors said Thursday when announcing a forfeiture complaint. Beurklian and Ajaka used their home, about 12 miles outside downtown Boston, to smuggle goods out of the U.S. and send them to Syria, prosecutors say.
The couple fled the U.S. while they were engaged in plea negotiations with U.S. authorities over a 2018 indictment filed against them, and their company, Top Tech US Inc., prosecutors said. They are believed now to be in Syria or in Lebanon, according to prosecutors.
Top Tech US was also based at the home, and the couple used the residence to procure goods, including electronics, computer equipment and switches, from U.S. companies and export the goods to various countries, including Lebanon, Egypt and China, according to prosecutors. In 2016, Beurklian and Ajaka formed another import-export company, called Tech Zone, that was also based at the residence, according to an affidavit filed alongside the forfeiture complaint. 
Both Top Tech US and Tech Zone were dissolved on June 28, 2019, the affidavit said.
Between February 2014 and January 2018, the approximate time the couple fled the U.S., the companies shipped hundreds of U.S.-origin items from the house in Waltham to their Lebanese affiliate, and to other Lebanese entities, claiming on shipping records that Lebanon was the ultimate destination of the goods, the affidavit said. However, Lebanon has a reputation as being a transhipment country for U.S.-origin goods bound for Syria or Iran, the affidavit said. 
Beurklian and Ajaka were sanctioned by the U.S. Treasury Department in July 2018 for their role in a large procurement network for Syria's Scientific Studies and Research Center (SSRC), which the U.S. said is the Syrian government agency responsible for chemical weapons development. The SSRC was named in the annex of a 2005 White House executive order. 
The couple's commercial interests were profiled by Kharon in September 2018. Beurklian and Ajaka deny the U.S. allegations, have filed a petition seeking their removal from U.S. sanctions, and sued the Treasury after it rejected their delisting request, according to a complaint filed in January in Washington, D.C. federal court. The Treasury, in April, filed a motion to dismiss the complaint; the litigation over the sanctions listing is ongoing, according to the court docket. 
One of Beurklian and Ajaka's customers was Amir Katranji, who operates and manages  Electronics Katrangi Trading (EKT), which was also sanctioned in July 2018 "for being a leading supplier for the SSRC," the Treasury said at the time. EKT, a Lebanon-based electronics supplier with operations in Syria, Egypt, China and France, uses various aliases and numerous branches to conduct its activities, the Treasury said then. 
Katranji, two of his siblings and his father, who founded EKT and is active in the company's operations, were also sanctioned by the U.S. France sanctioned Katranji and EKT in January 2018; the French designation, subject to renewal every six months, was most recently reimposed in January 2020. 
EKT and Amir's father Mohammed Katranji were added in 2007 to the U.S. Commerce Department's Entity List for their roles in acquiring improvised explosive devices, which were being used against U.S.-led troops in Iraq and Afghanistan. 
The younger Katranji was indicted in 2018, along with Beurklian, Ajaka and Top Tech US. The couple knew Katranji operated a Syrian business and that they were providing brokering services to him and EKT, the indictment said. They were paid more than USD 200,000 by EKT for their services, according to prosecutors. 
Beurklian followed Katranji's instructions and exported items from the Waltham residence to various entities around the world, mis-identifying the purchaser or end-user and falsely understating the goods' value to avoid triggering U.S. customs obligations, prosecutors said. 
In 2016, after U.S. officials began detaining shipments made by Top Tech US before they exited the country, Katranji, Beurklian and Ajaka manipulated, deleted and falsified shipping documents, prosecutors said.
On Thursday, prosecutors also said they seized EKT's website, ekt2.com. A warrant for the website seizure was issued May 12, according to court records; the company appears to have turned to an alternate website to continue its operations.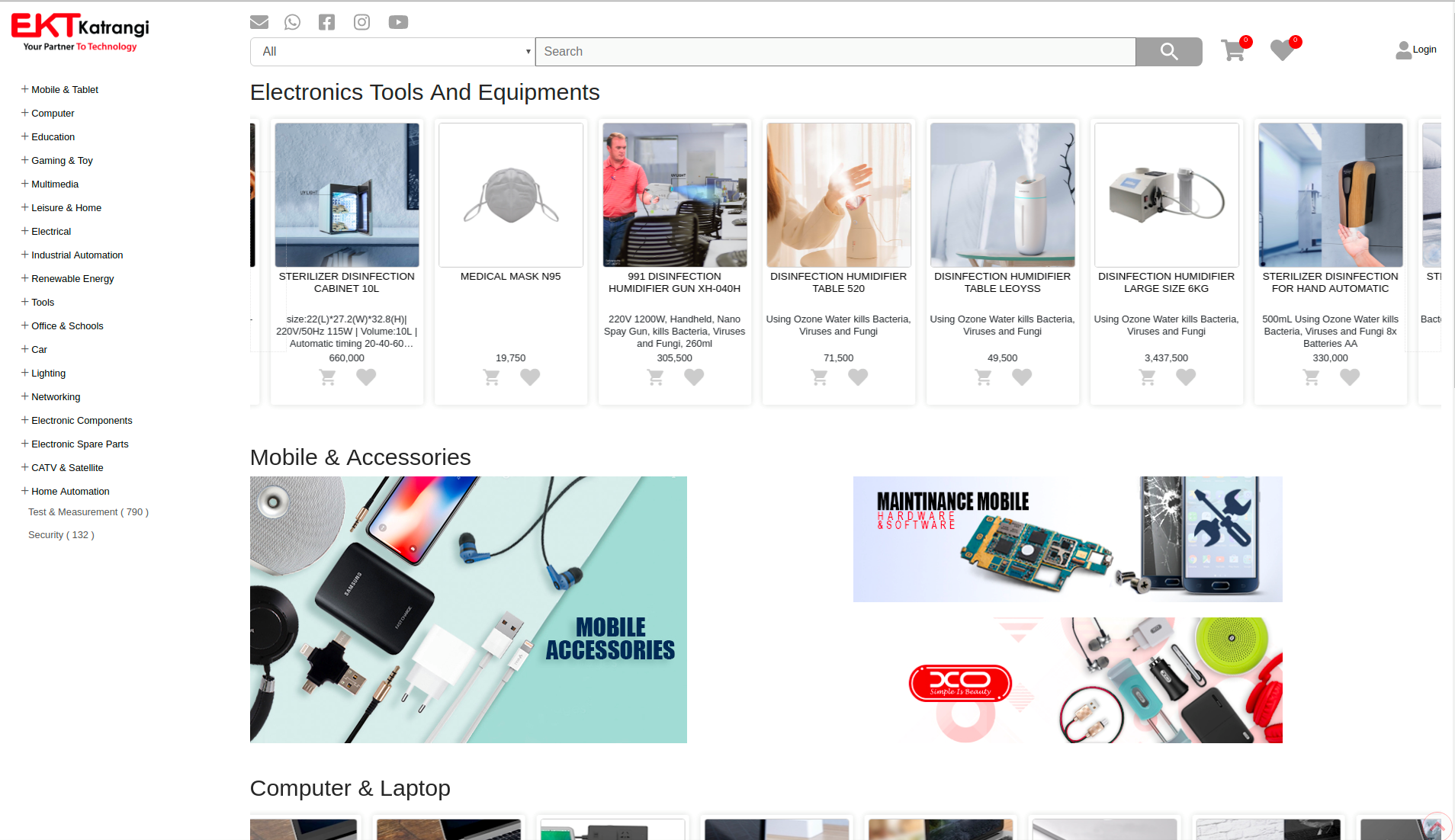 That alternate website, Katranji.com, was cited by the Treasury in July 2018 in the identifiers attached to its sanctions designation statement. The website, which is hosted by a U.S. internet service provider, continues to market products such as electronic equipment and accessories from top global brands. It also offers medical equipment, including N95 masks, disinfection chambers, disinfecting ultraviolet lights and humidifiers.  
Maher Katranji, a sibling of Amir who also manages and holds an ownership stake in EKT, registered at least a half-dozen other websites for other companies, though most appear to be dormant. The websites registered by Katranji, other than Katranji.com, are no longer active.
Among the websites registered by Maher was ZK-world.com, the URL for China-based Guangzhou ZK Trading Co. Ltd. a company in which Amir held a 50 percent ownership stake and was executive director, according to its latest Chinese corporate disclosures. 
Maher Katranji also registered the domain for France-based Smart Green Power, a company controlled by EKT. Though Smart Green Power was among the companies sanctioned for operating as an alias of EKT, its products continue to be sold on Katranji.com. 
Analysts from the Counterterrorism/Middle East team contributed to this report.
---