Businesses in US-embargoed jurisdictions, including Iran, Cuba, Crimea, and Syria, market their ad placement services with digital advertising giants such as Google and Twitter. In some instances, the firms appeared to have provided services on behalf of sanctioned companies.
The US Department of the Treasury notes that online commerce firms "are responsible for ensuring that they do not engage in unauthorized transactions or dealings with persons" operating "in jurisdictions targeted by comprehensive sanctions programs," such as Iran, Cuba, Crimea, and Syria. 
Google's advertising policy prohibits "ad campaigns that are run on behalf of businesses that are located in embargoed countries or regions, even if the account owner is not located in an embargoed country or region." 
Twitter enforces a similar policy that prohibits "advertisements targeted to, and advertiser accounts from countries subject to U.S. trade sanctions and other U.S. export control laws."
Facebook, for its part, mandates that "if you are located in a country that is subject to embargo under the laws of the United States (or under similar laws applicable to you) you may not engage in commercial activities on Facebook Products unless authorized by applicable laws."
Kharon Research
Iran 
Iran's largest digital advertising company, Sabavision, touts its ability to operate Google Adwords on behalf of clients in the country. The company states that customers can "easily pay" for Google AdWords placements with Iranian rials.   
Sabavision's clients include Mehr Bank and Datak Telecom, which was sanctioned by the US for collaborating with the Iranian government "to provide information on individuals trying to circumvent the government's blocks on Internet content."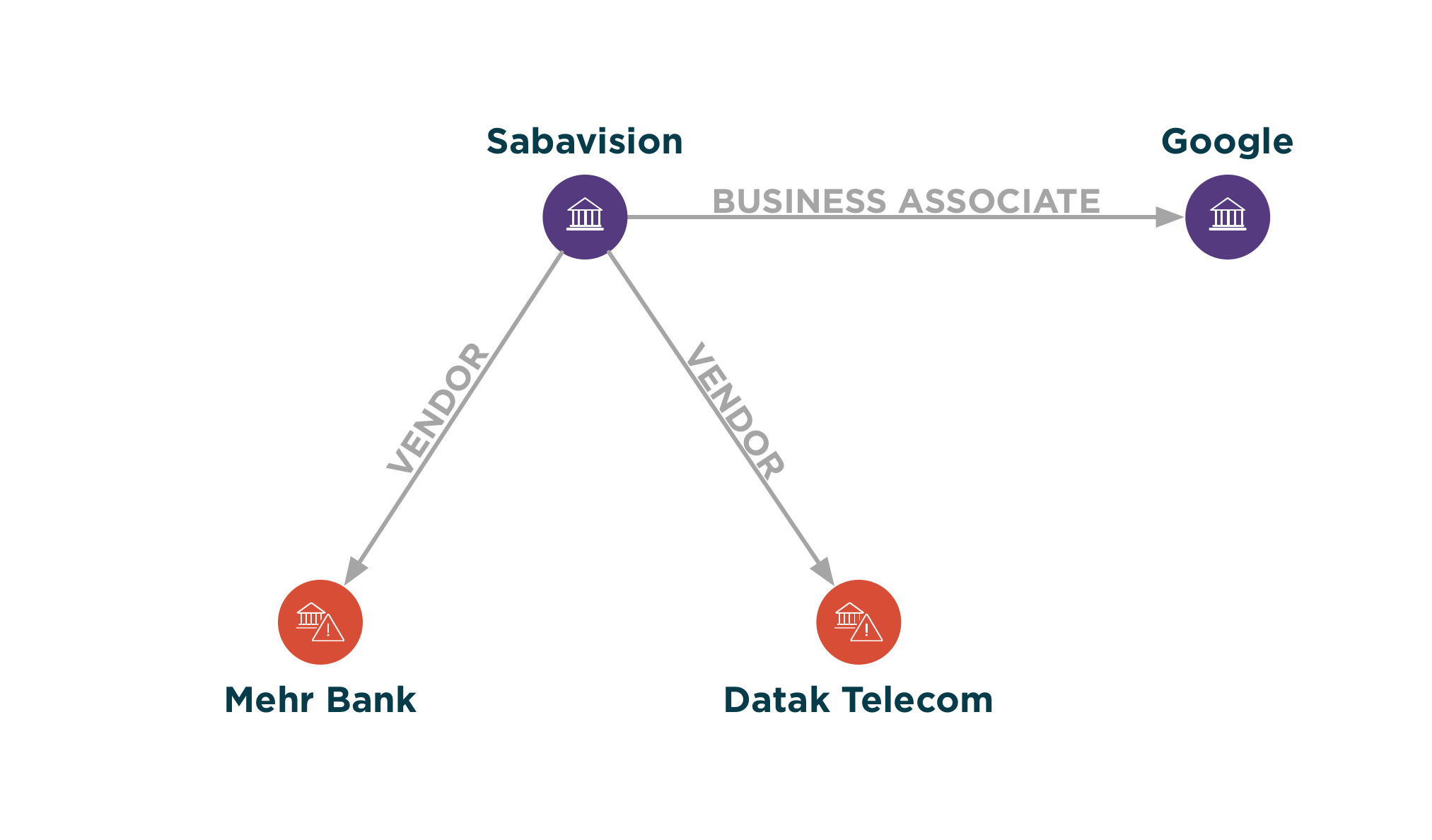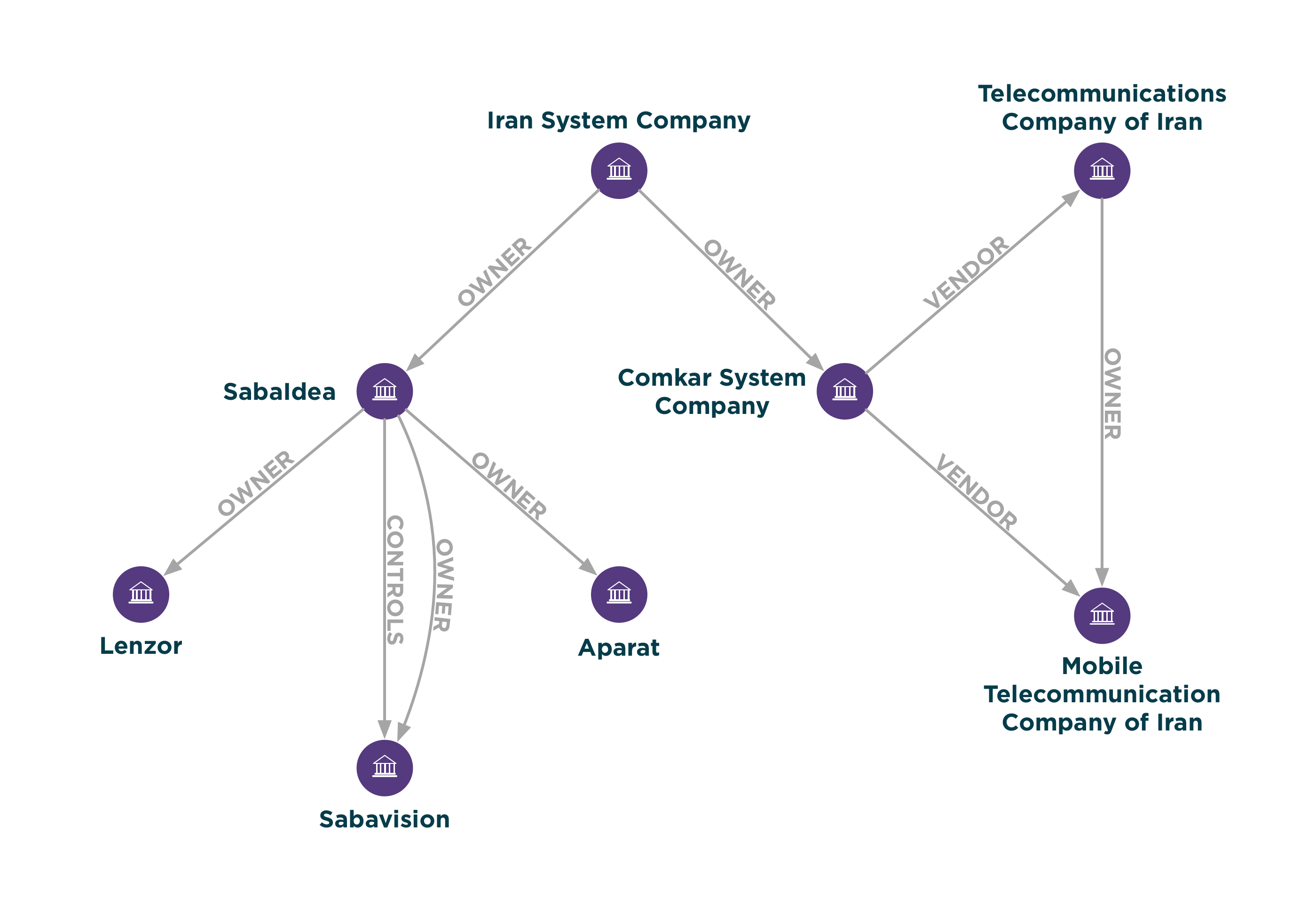 Sabavision is owned by Sabaidea, a holding group that includes Iran's top social media companies Aparat and Lenzor, the country's versions of YouTube and Instagram. 
Sabaidea's parent company, IT and telecom conglomerate Iran System Company, also owns Comkar System Company, whose clients include the Telecommunications Company of Iran and the Mobile Telecommunication Company of Iran.
Cuba 
Cuba-based advertisement agency EBM states that it "makes available to the Cuban market" its marketing solutions regarding social media, mobile platforms, and search engines.
EBM's clients include Cuba's Grupo de Turismo Gaviota, which was sanctioned by the US for being "under the control of, or acting for or on behalf of, the Cuban military, intelligence, or security services."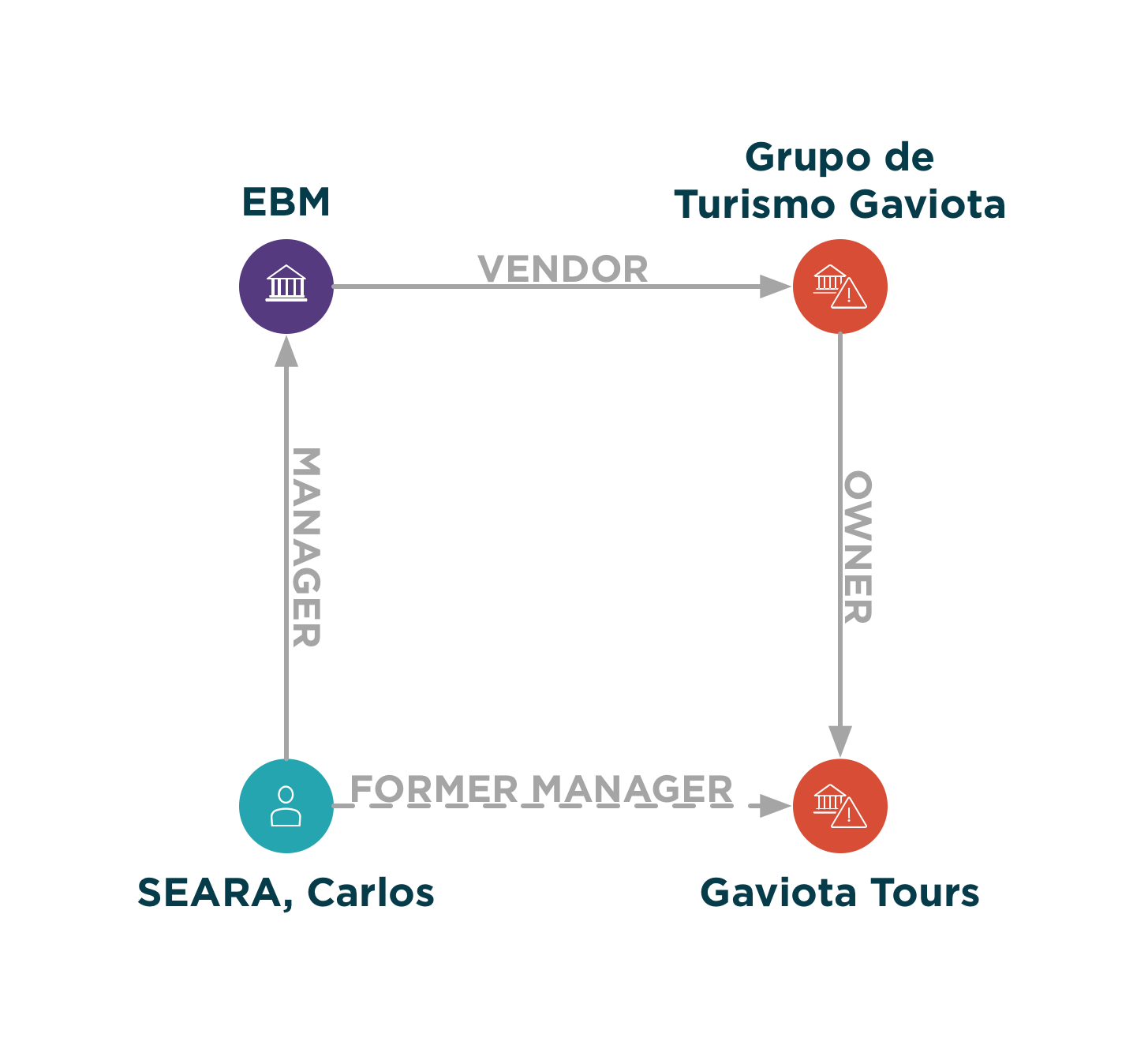 Grupo de Turismo Gaviota operates numerous hotels across Cuba. Grupo de Turismo Gaviota has an ad placement on Google directing to its website.
EBM general director Carlos Seara was a director of Grupo de Turismo Gaviota's travel agency, Gaviota Tours in the 2000s. 
Crimea
Digital advertising firm Agentsvo Salagir OOO, which has an address in Crimea, offers clients ad placements. A Google advertisement directed to the website of Agentsvo Salgir as of August 2018.
Another Crimea-based advertisement agency, KRIM.CO, provides an "advertising network to promote products and services, both in Crimea and Russian cities." KRIM.CO offers "daily placement of advertisements in social networks, VKontakte, Facebook, Twitter, Google+, Odnoklassniki, LiveJournal, Instagram." 
Russian-registered Algoritm OOO, an IT services company that creates websites for Crimean business, markets its ability to place and service Google AdWords in Crimea.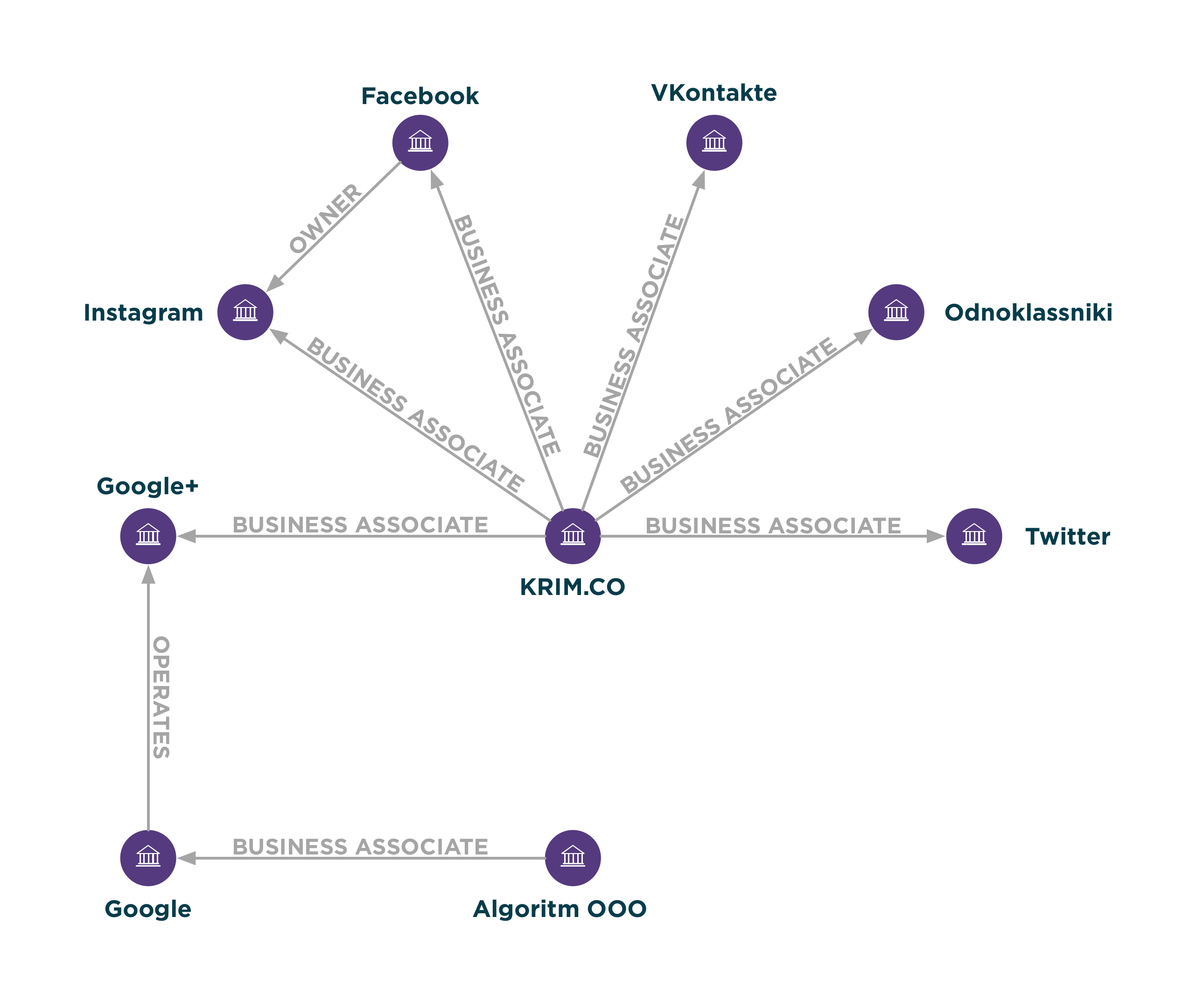 Syria 
Syria-based digital marketing company Efive advertises its social media marketing services. Efive says that it provides services across leading social media platforms, such as Facebook, Twitter, LinkedIn, and Instagram.
On its Facebook page, Efive describes a Facebook advertising campaign it conducted for the National Energy Research Center, an arm of the Syrian Ministry of Electricity.
Efive also advertised that it provided social media marketing for Syrian cosmetics company Farbn on Facebook, Twitter, and Instagram.