Caesar Act Comes Into Effect, as U.S. Sanctions Syrian First Lady, Dozens of Others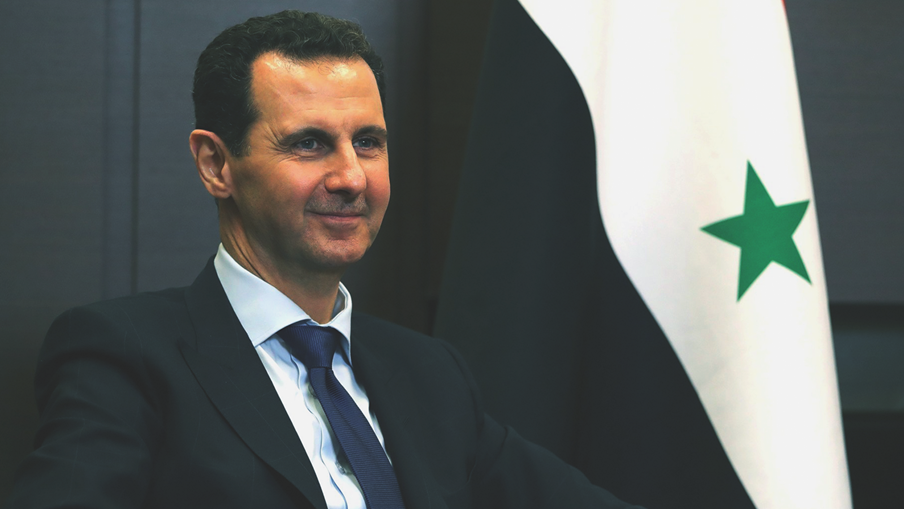 Syrian President Bashar al-Assad.
By Samuel Rubenfeld
Wednesday, June 17, 2020
U.S. sanctions on Syria months in the making came into effect Wednesday, putting pressure on key supporters of the government, as well as sectors of the Syrian economy and the family of President Bashar al-Assad.
The U.S. made 39 new designations on Wednesday, though some were already sanctioned by the European Union, including Syria's first lady Asma al-Assad and others in the Assad family. With the support of her husband and members of her Akhras family, Asma al-Assad "has become one of Syria's most notorious war profiteers," the U.S. State Department said. 
Bashar al-Assad, who was first sanctioned in 2011 near the beginning of the country's civil war, squanders tens of millions of dollars per month committing innumerable atrocities, exacerbating a humanitarian crisis and bringing misery to the Syrian people, the State Department said. 
The latest sanctions were imposed under the Caesar Syria Civilian Protection Act, which was signed into law in December 2019. The law received its name from a military photographer who defected and smuggled thousands of pictures out of the country to document the brutality of the Syrian government. Among other things, the Caesar Act authorized sanctions on foreign persons who materially support the Syrian government, or foreigners involved in business dealings with various Syrian economic sectors, including construction and engineering. The U.S. Treasury Department's designations focused on profiteers of Syrian reconstruction.
"Anyone doing business with the Assad regime, no matter where in the world they are, is potentially exposed to travel restrictions and financial sanctions." said Secretary of State Mike Pompeo. "We anticipate many more sanctions and we will not stop until Assad and his regime stop their needless, brutal war against the Syrian people and the Syrian government agrees to a political solution to the conflict as called for by [the United Nations]," Pompeo said.
In addition to his wife, the State Department also sanctioned Bashar Al-Assad's sister Bushra, brother Maher and sister-in-law Manal, all of whom were previously designated by the EU. 
Bushra al-Assad moved to Abu Dhabi with her five children, where they live in luxury, U.K. media reported last year. Anissa Shawkat, Bushra al-Assad's daughter, forfeited GBP 24,668.24 that was held at a British bank, U.K. authorities announced in May 2019. 
Maher al-Assad, who had previously been named in the annex of a 2011 U.S. executive order, was sanctioned along with his division of the Syrian Arab Army and its leadership. 
Separately on Wednesday, a French court sentenced Bashar al-Assad's uncle, Rifaat al-Assad, to four years in prison and seized EUR 90 million of his assets for embezzling Syrian state funds to establish a portfolio of French real estate.
The State Department also sanctioned the children, the wife and sister of Maher al-Assad's brother- in-law, Muhammad Hamsho, a prominent Syrian businessman who was designated in 2011 for his support to the Assad family. Hamsho led a delegation to the United Arab Emirates in January 2019 to enhance commercial ties between businessmen from the two countries, the AP reported at the time.
Sumaia Hamsho, Muhammad's sister and the wife of Syrian-Qatari businessman Mohammad Raslan al-Khayat, is chair of a Highness Holding, a company with subsidiaries focused on architecture and engineering. 
Rania al-Dabbas, Muhammad Hamsho's wife, co-founded and holds stakes in companies along with him and the children, according to Aliqtisadi, a business-focused regional news outlet. Amro Hamsho and Ahmad Saber Hamsho, two of the children sanctioned Wednesday, have each founded several companies and both are assistant general managers of Ebla Trade Services S.A.L./Off-Shore, a Lebanon-based company sanctioned in 2015 for supporting the Syrian government, according to Lebanese corporate records. 
Al-Dabbas and Ahmad Saber Hamsho together also own the majority of another Lebanese entity, International Services Company SAL Offshore. Ahmad Saber Hamsho is also a director of the U.K.-based Joint Arab-British Chamber of Commerce and the Syrian chapter of the International Chamber of Commerce, according to each group's website.  
Analysts from the Counterterrorism/Middle East team contributed to this report.
---