By Michelle Phillips and Peter Maroulis
December 22, 2022
---
A Chinese satellite navigation manufacturer that sold electronics to Iran for military unmanned aerial vehicles (UAVs) and missiles has wholly-owned subsidiaries in the U.S. and Canada, through which it has conducted business with Western manufacturers, a Kharon investigation has found. The company also supplied electronics for advanced policing equipment to Chinese government entities implicated in human rights violations against ethnic minorities in Xinjiang.

Beijing UniStrong Science & Technology Co., Ltd. was one of several technology companies and research institutes added by the U.S. Department of Commerce to the Bureau of Industry and Security's (BIS) Entity List on December 15. In its announcement, Commerce accused Beijing UniStrong of having "facilitated the illegal export of U.S.-origin electronics" to Iran "for use in the production of military unmanned aerial vehicles and missile systems used in attacks throughout the Middle East."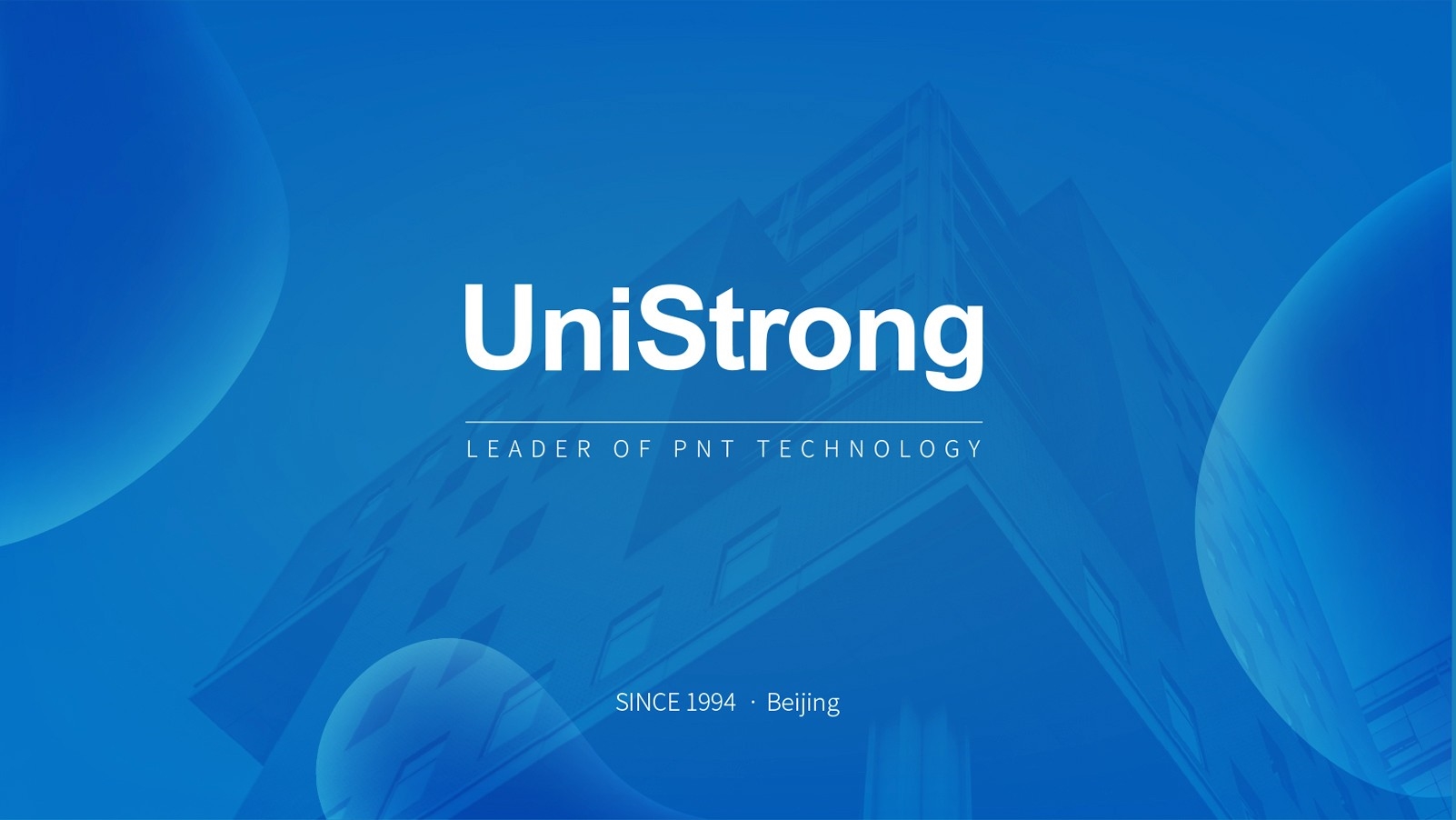 Publicly traded on the Shenzhen stock exchange, Beijing UniStrong was unique on this list in its ties to the Middle East. Nearly all of the other entities listed by Commerce on December 15 are involved in the research and development, manufacturing, and sale of advanced technologies that support China's military modernization.

Iranian drones have been used to attack targets in Ukraine and the Middle East. In September, Iraq's state news agency claimed that Iranian UAV attacks on the Kurdistan region of northern Iraq had killed at least 13 people and wounded 58 others. Iranian-manufactured UAVs have also been used in attacks by proxy militias in Iraq and in Yemen, including the Iran-backed Houthi group in attacks against Saudi Arabia and the United Arab Emirates. It is unclear how many of these attacks were by drones using Beijing UniStrong's U.S.-origin electronics.

Beijing UniStrong provides a broad range of products and services for global navigation satellite systems (GNSS), according to a review of the company's website and corporate disclosures. The GNSS systems sold by UniStrong have a wide variety of applications, including machine control and guidance, surveying and mapping, marine, and unmanned systems.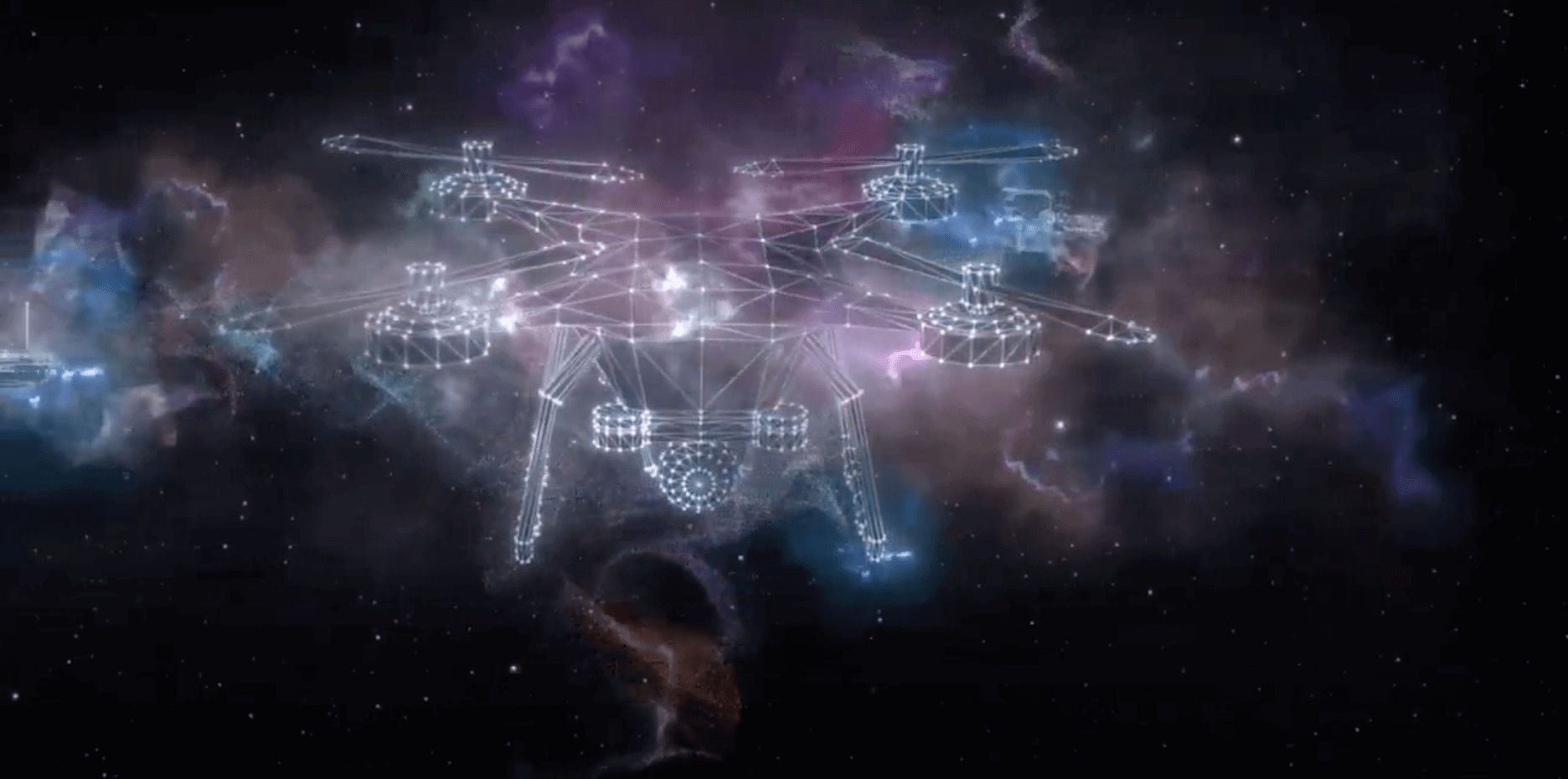 Reach Into North America

Beijing UniStrong owns subsidiaries in the U.S. and Canada that the Department of Commerce did not mention in its December 15 announcement. The company is the sole shareholder of Arizona-based Hemisphere GNSS (USA) Inc. and Alberta-based Hemisphere GNSS Inc. Hemisphere, which until recently had a Queensland, Australia office, describes itself as "the leader in high-performance satellite positioning accuracy and reliability," according to the company's website. Hemisphere's website also describes the company as part of Beijing UniStrong.

Hemisphere GNSS (USA) Inc. has four primary lines of business: agriculture, construction and mining, marine, and OEM (original equipment manufacturer). The OEM line of business offers a range of GNSS boards for use in any customer applications, including UAVs.

Hemisphere has exported OEM equipment to companies in Turkey, India, and Vietnam, according to trade data reviewed by Kharon. Hemisphere's customers include a Turkish defense company that produces UAVs, according to trade records reviewed by Kharon.

Hemisphere's GNSS products also appear to be available for purchase in Iran. According to a July 2022 archived version of its website, Fatehin Sanat Sharif reported providing positioning and routing equipment from Hemisphere. Fatehin Sanat Sharif is part of the "research network" of Sharif University of Technology, a public research university in Tehran, and its employees are graduates of the university. The university was sanctioned by the European Union and the United Kingdom for aiding Iran's nuclear proliferation program.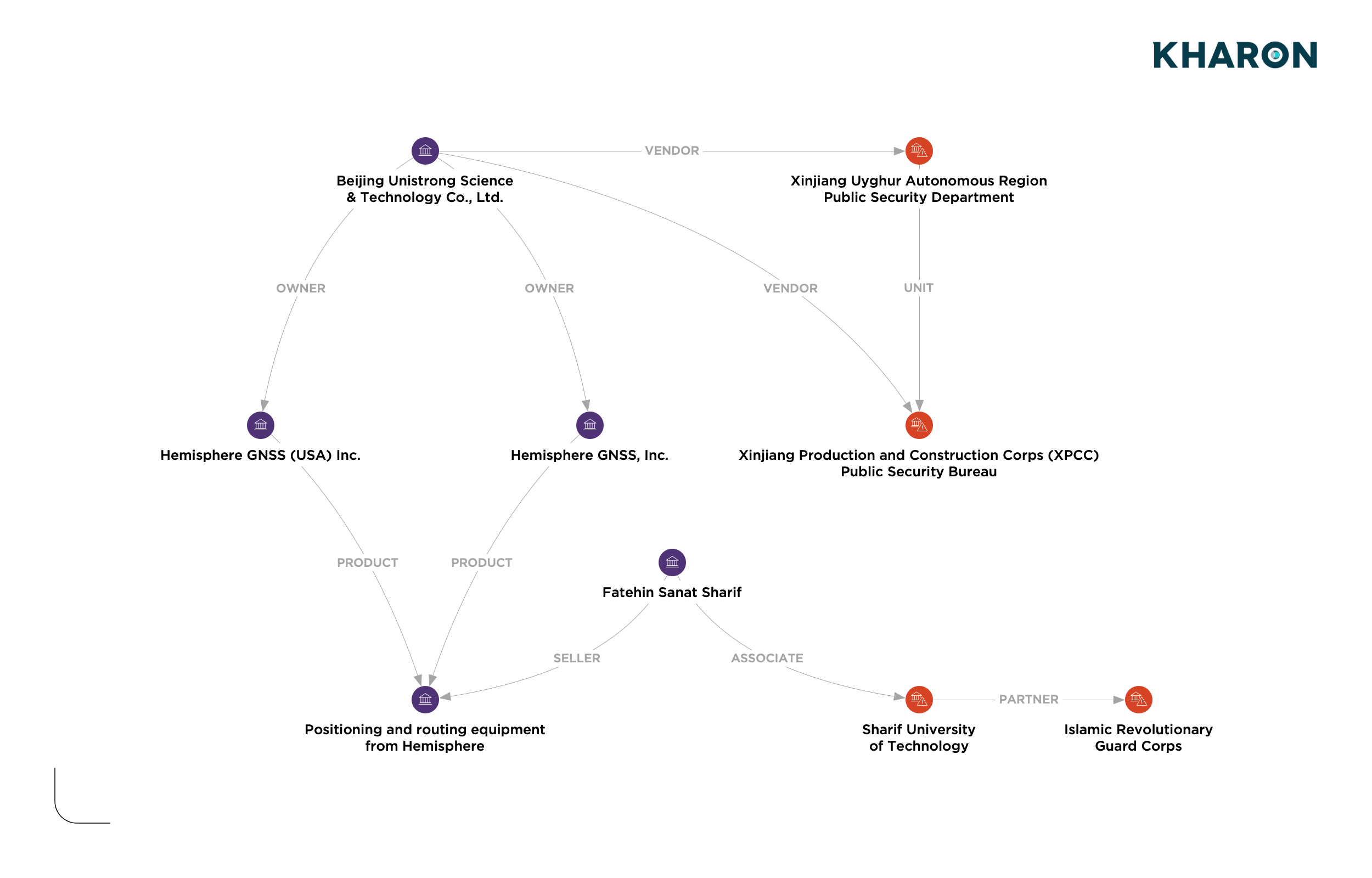 Involvement in Xinjiang Surveillance

Beijing UniStrong also sold policing equipment to police departments in Xinjiang that are sanctioned by the U.S. for their involvement in human rights abuses against ethnic minorities, Kharon found.

Under an agreement the company signed with the Xinjiang Public Security Department (XPSB), Beijing UniStrong contributed to creating technological policing platforms for both the XPSB and the public security bureau for the paramilitary group Xinjiang Production and Construction Corps (XPCC), according to the company's 2019 semi-annual report. Its partnership with the two companies made UniStrong a key player in constructing the technological policing platform in the Xinjiang region.