Chinese Military Firms Powered by U.S. Semiconductor Chip Design Technology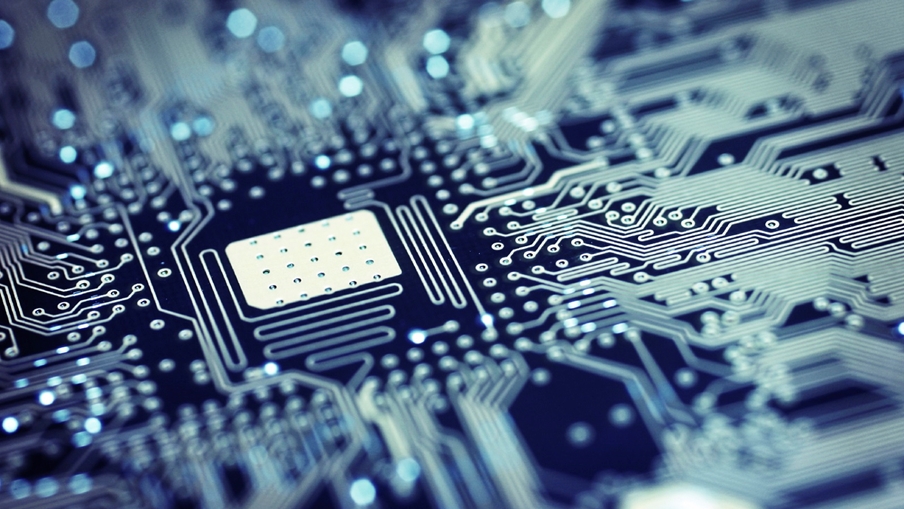 (Source: tec_estromberg, via Flickr)
By Edmund Xu
Wednesday, July 14, 2021
China's largest state-owned military conglomerates and research institutes continue to buy U.S.-made design tools essential to the development of computer chips, Kharon found. 
The purchases come amid growing U.S. regulatory concern related to China's acquisition of U.S. technology for military end uses (MEU). When implementing its MEU rules, the U.S. said exporters should conduct their own due diligence, as its listings should not be treated as exhaustive.
In one case last year, U.S.-origin chip design software was sold to China's Strategic Support Force, a branch of the Chinese army that engages in space and cyber warfare, official documents show.
Foreign supply chain dependence: Cultivating an independent semiconductor supply chain is a national priority for China, but the country's domestic industry remains highly dependent on crucial foreign technology. Among China's needs are U.S.-made electronic design automation (EDA) tools, which are a collection of software and hardware tools used to design chips. 
As chips become more complex, increasingly powerful EDA tools are necessary to produce the newest cutting-edge circuits used in the aerospace and defense industries. EDA tools are used in every step of a chip's design process, beginning with designing a proposed circuit, simulating and predicting its behavior, to verifying that the chip is correctly designed and will work as expected. By helping automate the design process of complex chips that contain billions of transistors, EDA tools have enabled a broadening set of companies to design their own chips that meet specific requirements.
The EDA market: The global EDA market is largely dominated by four U.S.-based companies: Cadence Design Systems, Inc, Synopsys, Inc., Ansys, Inc, and Siemens EDA (also known as Mentor Graphics), which together control roughly 90 percent of the market, according to a report by French think tank Institut Montaigne. Chinese EDA makers are eight to 10 years behind their American counterparts, according to estimates cited by Ars Technica, a tech industry-focused news site. 

Two members of Congress wrote a letter in April to U.S. Secretary of Commerce Gina Raimondo, urging her to tighten restrictions on the sale of EDA tools to China. The letter followed a Washington Post article that showed how U.S.-origin EDA tools were used by a Chinese company, Phytium Information Technology, which designed chips that powered supercomputers owned by a Chinese military-run weapons facility. 
Phytium and six Chinese supercomputing centers were later added to an export controls list maintained by the Commerce Department.
Besides Phytium, numerous Chinese military-related entities use U.S.-origin EDA tools, with new sales occurring as recently as June, public records show. 
The buyers of the EDA tools include a branch of the People's Liberation Army (PLA); subsidiaries of China Aviation Industry Corporation (AVIC), China Aerospace Science and Technology Corporation (CASC); and weapons-maker China North Industries Group (NORINCO), which are on a list of Chinese military companies maintained by the U.S. Treasury Department. Other buyers include research institutes on the Commerce Department export controls list for military diversion concerns.
These buyers acquire the EDA technology by purchasing the products through approved partners of the U.S. companies or through shell companies in offshore jurisdictions that obtained the tools through unknown channels.
EDA Buyers Within Chinese Military Electronics Conglomerate
One of the Chinese buyers of U.S. EDA technology is Anhui Zhongdian Guangda Communication Technology Co., Ltd., which supplies electronic products to Anhui Sun-Create Electronics Co., Ltd., securities disclosures show. Anhui Sun-Create Electronics was added to a U.S. export controls list in 2018 due to military end use diversion concerns. Both companies are ultimately owned by defense conglomerate China Electronics Technology Group Corporation (CETC), a U.S. Treasury-listed  "military industrial complex company."
In September 2020, Anhui Zhongdian Guangda Communication Technology purchased a digital circuit design system made by a U.S. EDA developer through a distribution channel in Hong Kong, records show.
Late last year, another subsidiary of CETC, Anhui Bowei United Control Technology Co., Ltd., purchased a power optimization design tool manufactured by another U.S. EDA developer through an intermediary in Hong Kong. Anhui Bowei United Control Technology says on its website that it is directly controlled by CETC's 38th Research Institute, which is listed by the U.S. Commerce Department for MEU activities.
MEU-Related Chinese Academic Institutions 
U.S.-origin EDA tools have also been purchased by Chinese academic institutions with ties to military end use activities.
Earlier this year, Beijing Zhongrun Hantai Technology Co., Ltd. sold a full suite of EDA tools from its U.S. partner to the Qilu University of Technology, according to a contract seen by Kharon. Qilu University of Technology, which is also known as the Shandong Academy of Sciences, controls the National Supercomputing Center Jinan, which the Commerce Department listed alongside Phytium for "building supercomputers used by China's military actors."
Beijing Zhongrun Hantai also sold a similar suite of EDA tools developed by the same U.S. company in February to the Ningbo Institute of Technology, Beihang University, which is controlled by the military institute Beijing University of Aeronautics and Astronautics (Beihang), records show.
Beihang is on a U.S. export controls list and is part of a collection of defense universities known as the "Seven Sons of National Defense." Though the Ningbo Institute is not listed, the institute conducts research in aviation and aerospace topics and disclosed in a procurement document that it may be listed by the U.S. in the future. State-owned Aerospace Firms and Weapons Makers
Acconsys (Beijing) Technology Co., Ltd., which names several Chinese defense conglomerates as customers on its website, is part of a group of companies in China and Hong Kong that sell U.S.-made EDA software. Acconsys' executives also own Beijing Esoon Technology Co., Ltd., which was an official distributor of a U.S.-based EDA developer, according to an archived page of the U.S. company's website. The page is no longer accessible as of this writing. 
In June, Esoon Technology sold EDA software made by the U.S. company, including printed circuit board (PCB) layout design and verification tools, to the Academy of Aerospace Solid Propulsion Technology (AASPT), a research institute that was added to a U.S. list of military end users last December. AASPT is a rocket motor developer under the state-owned aerospace conglomerate CASC.
PCBs are an essential component of aerospace technology, which require the chips to be able to withstand extreme conditions.
Similarly, a subsidiary of weapons maker NORINCO that manufactures night vision technology purchased U.S.-origin integrated circuit design software in February from Singapore-based Yangeis Solutions Pte. Ltd., a "value-added reseller" of the U.S. EDA developer. Another NORINCO subsidiary purchased U.S. simulation and analysis software in June from a British Virgin Islands-based shell company, Able Plus Enterprises Ltd. 
The second NORINCO subsidiary, Xi'an North Huashan Electromechanical Co., Ltd. also goes by "Factory 803" -- a military factory cover designation.
---