By Edmund Xu
April 28, 2022
---
A recent investigation in Italy exposed the Chinese state-owned railway conglomerate CRRC Corporation Ltd's acquisition of a sensitive military technology firm. The case highlights the latest in a series of acquisitions made by CRRC in which the firm takes a stake in a foreign company operating in a critical industry with military end use applications to acquire their technology and know-how, Kharon found. 
The Italian Investigation 
In September 2021, Italian authorities announced an investigation into six individuals over the sale of Italian drone maker Alpi Aviation to Chinese state-owned companies. 
Alpi Aviation is a supplier of unmanned aerial vehicles (UAVs) to the Italian military and is subject to Italian regulations requiring the disclosure of the corporate structures of companies operating in the defense industry and other strategic sectors.
The buyers of a majority of Alpi Aviation's shares, CRRC and the government of Wuxi, China, took the stake to transfer the company's technology and production structure to Wuxi, Italian authorities stated in a press release. The Chinese buyers paid 90 times the estimated market value and did not disclose the transaction to the Italian government as required by law, authorities say. The current status of the Italian probe is unclear.
CRRC and the Chinese Military Industrial Complex 
CRRC is a state-owned Chinese railcar manufacturer with exports to nearly 100 countries and its global infrastructure projects include supplying railcars for transportation systems in Tehran, Iran, as well as Boston and Los Angeles in the U.S. The company's strategic acquisitions and investments outside of the railcar industry reflect commitments to advance China's civil-military fusion development strategy, according to a review by Kharon.
The U.S. has taken a number of steps to curtail the ability of U.S.-based investors from investing in Chinese military companies, including by producing a list of firms active in the "Chinese military industrial complex" (CMIC) whose securities may not be bought or sold by Americans. 
Neither CRRC nor its subsidiaries are on that list, however. As a result, shares of CRRC's subsidiaries are held by funds managed by major U.S. investment firms, with at least two indexes announcing the addition of CRRC shares in November.
Global CRRC Acquisitions Focus on Specialized Technologies 
Foreign acquisitions of companies with dual-use technologies have long been part of CRRC's expansion strategy over the past two decades, Kharon found. 
Dynex Semiconductor, U.K. (2008) 
In 2008, CRRC purchased British firm Dynex Semiconductor, a manufacturer of a high-powered semiconductor known as the "insulated-gate bipolar transistor" (IGBT), which has military applications in rail guns, a new  weapons technology that the U.S. and China are competing to develop..
The CRRC subsidiary that acquired Dynex Semiconductor, Zhuzhou CRRC Times Electric, is publicly traded in Shanghai and Hong Kong and counts foreign investors among its shareholders.
After purchasing Dynex Semiconductor, CRRC built a manufacturing plant in China modeled after Dynex's factory in the U.K. to manufacture IGBTs in China for the first time, an effort which could have helped develop technology used by the Chinese military, according to media reports and a former Dynex executive.
BOGE Rubber & Plastics, Germany (2013) 
A subsidiary of CRRC in 2013 acquired German company BOGE Rubber & Plastics, which has subsidiaries located around the world including in the United States. The acquisition has helped the Chinese company become a leading global supplier of polymer composite materials and vibration control technology.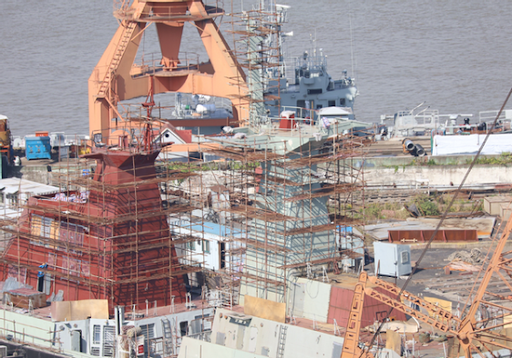 The CRRC subsidiary that directly owns BOGE Rubber & Plastics, Zhuzhou Times New Materials Technology Co., Ltd., is also a supplier of vibration isolators to the Chinese Navy and names the Navy's 4805 Shipyard (Shenjia Shipyard) in securities disclosures as an end-user of its products. Zhuzhou Times New Materials Technology Co., Ltd. also counts foreign institutional investors among its shareholders.
Specialist Machine Development, U.K. (2015) 
In 2015 Zhuzhou CRRC Times Electric acquired the British underwater drone maker Specialist Machine Development (SMD), which makes various underwater remote operated vehicles (ROVs). 
SMD also sells "defence ROV systems," according to its website, including to suppliers of the U.K. Royal Navy. In a similar pattern to its acquisition of Dynex, after acquiring SMD, CRRC established a factory in Shanghai to manufacture SMD ROVs domestically. The Shanghai-based SMD subsidiary is directly controlled by Zhuzhou CRRC Times Electric rather than the U.K.-based SMD, corporate records show.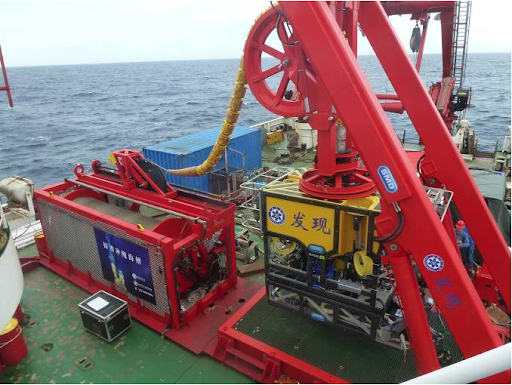 SMD provides spare parts and ongoing maintenance for an ROV it specially designed for the Chinese research vessel, the Ke Xue, which has conducted underwater surveying activities in the South China Sea and off the coasts of Taiwan and Okinawa, Japan, documents show. Ke Xue's owner, the Chinese Academy of Sciences' Institute of Oceanology (IOCAS), disclosed that the vessel has been used to conduct research by several military-affiliated universities, along with research institutions and corporations on U.S. export control lists for military diversion concerns.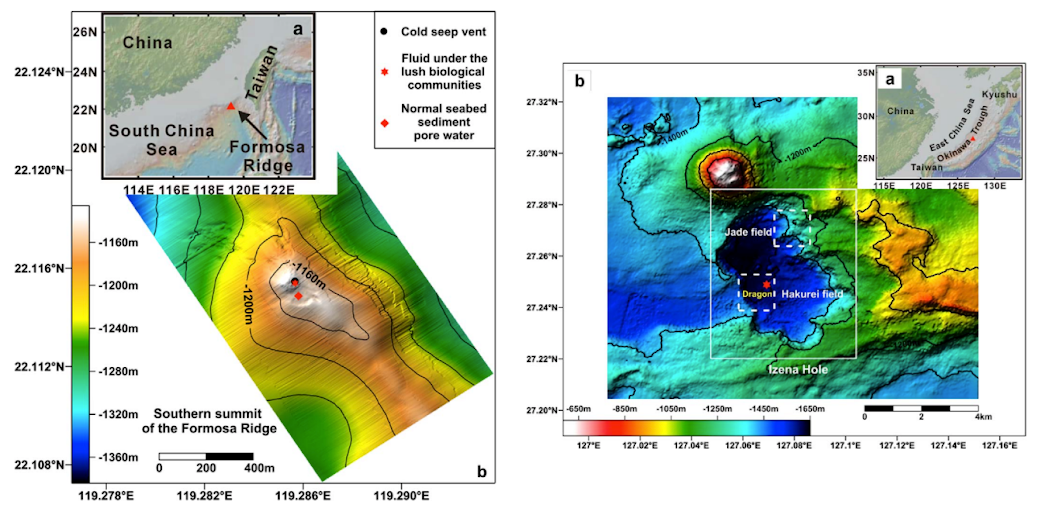 Beneq Oy, Finland (2018)
In 2018, another CRRC subsidiary acquired Finnish firm Beneq Oy, a leading maker of atomic layer deposition (ALD) equipment for use in nanotechnology and semiconductor development. The CRRC subsidiary that purchased Beneq is more than a quarter owned by a "civil-military fusion" development fund in which several of China's largest state-owned defense conglomerates have invested, according to corporate records.
Beneq supplies the U.S. government with ALD-related tools despite the acquisition by CRRC. NASA signed a 17-month contract in 2020 for ALD tool maintenance with Beneq's U.S.-based subsidiary in 2020, according to U.S. government disclosures.
"[China] is investing in and seeking to acquire technologies that will be foundational for future commercial and military innovations including AI, robotics, autonomous vehicles, quantum information sciences, augmented and virtual reality, financial technology, and biotechnology," the U.S. Department of Defense said in a report released in November. 
The U.S., EU, U.K., and other authorities maintain export restrictions on the sale of military items to China. The U.S. expanded its export restrictions in June 2020 to cover a broader category of goods used for Chinese military end use or to Chinese military end users (MEU).
Tom Feddo, former Assistant Secretary for Investment Security at the U.S. Department of the Treasury and the founder of The Rubicon Advisors, LLC, told Kharon that "the expansive global business activity and acquisitions in the tech sector are the types of activity that precipitated the wholesale modernization of CFIUS in 2018. U.S. policymakers saw the risks of companies' hard-earned intellectual property and know-how being misappropriated and leveraged by the People's Republic of China for military applications. A related statutory remit was for CFIUS to engage with America's allies, benchmark, and collaborate. If only the United States effectively screens foreign investment for national security risks, then that capital will find its way to similar opportunities in other jurisdictions—like squeezing a balloon."