Cigarette Paper Sales Roll Indonesian Firm Into Sanctions Penalties
The company deceived U.S. banks into processing transactions to North Korea, authorities said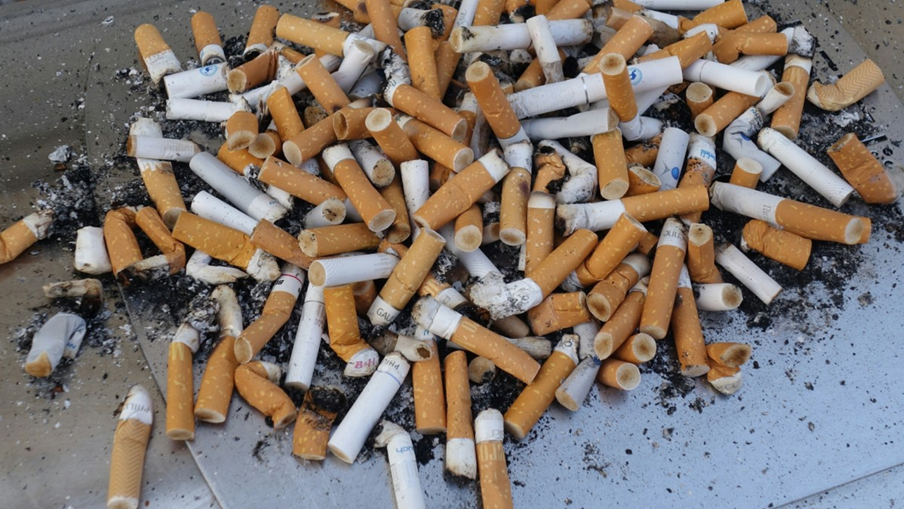 By Samuel Rubenfeld
Tuesday, January 19, 2021
PT Bukit Muria Jaya, an Indonesia-based global supplier of cigarette paper products, settled allegations that the company had deceived U.S. banks into processing sales of its goods to North Korean firms.
Bukit Muria Jaya, also known as BMJ, had sold cigarette paper to North Korean companies, as well as to a Chinese intermediary that procured the material on behalf of Korea Daesong General Trading Corporation when it operated under an alias, according to a notice issued by the U.S. Treasury's Office of Foreign Assets Control (OFAC). Daesong was sanctioned by the U.S. in 2010. The value of BMJ's exports to North Korea was about USD 960,000, OFAC said.  
The company had initially referenced the North Korean entities on its transactional documents, including on invoices, packing lists and bills of lading, but it later replaced them with the names of intermediaries located in third countries, according to the OFAC notice. BMJ directed payments for its North Korea-related exports to its U.S. dollar account at a foreign bank, causing 28 wire transfers to clear through U.S. banks between March 2016 and May 2018, OFAC said.
BMJ entered into a deferred prosecution agreement with the U.S. Justice Department and a separate agreement with OFAC, agreeing to pay about USD 1.56 million to resolve the investigation. A penalty of about USD 1 million assessed by OFAC was deemed satisfied by payment of the Justice Department's larger criminal fine, according to the OFAC web notice. 
"BMJ duped U.S. banks into processing payments in violation of our sanctions on North Korea.  Strict enforcement of the sanctions regime pressures North Korea to move away from engaging in dangerous and belligerent activities, including weapons of mass destruction proliferation," said Assistant Attorney General for National Security John Demers.
The company didn't appear to have a public comment about the case as of Tuesday morning on its website, or its social media accounts. The actions follow a similar settlement last summer with a United Arab Emirates-based subsidiary of Essentra PLC, a maker of plastics and fiber products, that had schemed to supply Pyongyang with cigarette filters, deceiving U.S. banks in the process.
As part of the deferred prosecution agreement, BMJ admitted and accepted responsibility for its conduct, and agreed to implement a compliance program designed to detect and prevent violations of U.S. sanctions, prosecutors said. The company also agreed to report regularly to U.S. authorities on the implementation of its program and to cooperate with future investigations, according to prosecutors. BMJ's new sanctions program includes a new head of compliance; the procurement of third party sanctions screening services; formal export control, sanctions and know-your-customer processes; and a requirement that all of its agents sign an anti-diversion agreement that includes sanctions commitments, according to OFAC. 
BMJ had been unaware that U.S. sanctions prohibited the use of the U.S. financial system by North Korean entities after March 2016, and it immediately ceased its business with customers based there in May 2018 upon learning of the application of sanctions, according to a statement of facts attached to the deferred prosecution agreement.
Most of the entities involved in the transactions were not named in court records. 
The company's sales to "North Korean Company 1," identified as a Pyongyang state-run tobacco company, went on until May 2018, when a correspondent bank in the U.S. froze a payment by a front company, the statement of facts said. Following troubles in December 2015, BMJ agreed to accept payments from third party companies: North Korean Company 1 made several U.S. dollar wire transfers to BMJ, totaling at least USD 257,759 via eight front companies, before the final transaction was frozen, according to the statement. 
BMJ also agreed to ship products to other entities designated by its North Korean customers, according to the statement of facts. Two 2017 shipments to North Korean Company 1 cited in the statement of facts were sent to Dalian Sun Moon Star International Logistics Co. Ltd., a Chinese firm designated in August 2018. 
Dalian Sun Moon Star shared an owner with SINSMS Pte. Ltd., a Singapore-based logistics commodities company, and the pair were part of a widely diversified commercial network, Kharon reported in 2018. SINSMS was one of the companies involved in a scheme that led to a guilty plea last September by Yang Ban Corp., a British Virgin Islands-based commodities trading company, according to court records cited in that case.
"North Korean Company 2," an alias for Korea Daesong, consigned cigarette paper supply shipping transactions between BMJ and "Chinese Trading Company 1," according to the statement of facts. The Chinese trading company made payments totaling at least USD 576,904 to BMJ via 11 front companies; after July 2017 it began using other companies on shipping documents to hide the North Korean destination of the goods, the statement of facts said.
---