By Samuel Rubenfeld and Abigail Buhrman
Thursday, August 12, 2021
---
When Said Gutseriev and Khadija Uzhakhovs married in 2016, the groom's father, Russian businessman Mikhail Gutseriev, had reportedly spent up to USD 1 billion for the occasion. 
The extravagant wedding featured performances from Jennifer Lopez, Sting and Enrique Iglesias, according to media reports, which cited social media posts from the event.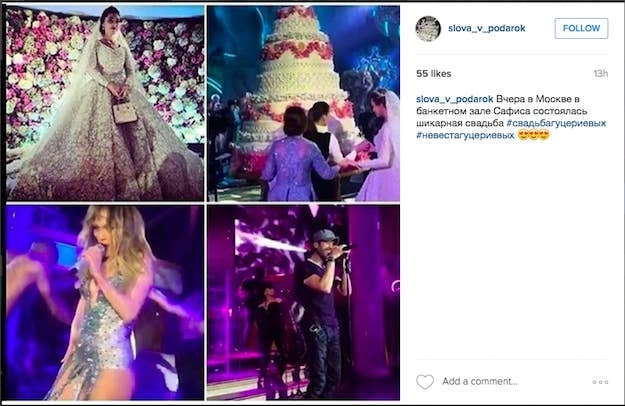 Five years later, however, Mikhail Gutseriev has come under increasing scrutiny over his longtime ties to Belarusian leader Alyaksandr Lukashenka. He was sanctioned Monday by the U.K., following a designation in June by the European Union. Gutseriev has provided support for the Belarusian government, including through his use of business interests, according to the U.K.; he has interests in the Belarusian energy, potash and hospitality sectors, the EU said.
The designation of Gutseriev came as part of a coordinated sanctions action announced this week by the U.S., U.K., Canada and Switzerland to coincide with the anniversary of a Belarusian presidential election marred by fraud allegations and subsequent human rights abuses by its leaders.
Beyond its designation of Gutseriev, the U.K. announced trade, aviation and financial restrictions on Belarus. The U.S. issued a new executive order expanding its authorities and sanctioned dozens of individuals and entities, including multiple businessmen previously designated by the EU. And Canada and Switzerland tightened their regulations to limit certain financial transactions with Belarusian economic sectors also subject to EU restrictions. 
"These sanctions demonstrate that the U.K. will not accept [Lukashenka's] actions since the fraudulent election," said Foreign Secretary Dominic Raab. "The products of [Lukashenka's] state-owned industries will not be sold in the U.K., and our aerospace companies will not touch his fleet of luxury aircraft." 
At a press conference held prior to the U.S. and Canadian announcements, Lukashenka said the U.K. can "choke" on its sanctions, calling London "American lapdogs."
Gutseriev was called the "comeback oligarch" by a Russia-focused investment banker quoted in a 2016 report by bne IntelliNews, an emerging market-focused publication. The banker cited Gutseriev's falling out with the Kremlin, exile to London and subsequent return to the Moscow elite. As of Thursday, Gutseriev had USD 2.5 billion in net worth, according to Forbes, which placed him at number 1,249 on its 2021 billionaires list. 
Gutseriev had accused Russian President Vladimir Putin in 2007 of forcing him out of RussNeft PJSC, a large oil company, using tax claims. Six years later, he regained control by acquiring a 49 percent stake for USD 1.2 billion from Sistema AFK and a 2 percent stake from Russian lender Sberbank, bne reported in 2016. 
In recent months, however, Gutseriev has transferred his stakes in, or control of, significant assets such as RussNeft to his brother and his son, according to a review of his holdings by Kharon. Several companies controlled by Gutseriev were held through chains of entities, many of which were based in Cyprus, records show. Belarusian opposition groups in November 2020 had called for an investigation in the U.K. into the Gutseriev family's wealth, the Telegraph reported at the time.
Days before Gutseriev was sanctioned by the EU, his brother, Sait-Salam Gutseriev, took control of the U.K.-based company that ultimately owns Slavkali, corporate records show. 
Slavkali is making the largest investment in Belarus, worth USD 2 billion, to build a potassium chloride mining and processing plant based on a potash salt deposit near the central Belarusian town of Lyuban, the EU said in June. Lukashenka promised to rename the town in Gutseriev's honor, according to the EU. Potash is one of Belarus' largest exports; the U.K. and Canada on Monday restricted trade in the commodity following a similar move in June by the EU.
Sait-Salam Gutseriev also took over control of the oil firm Neftisa, according to a report last month by the Russian media outlet Kommersant. The transfer followed a report by Reuters saying energy firms sought EU clarification about Gutseriev's companies after the sanctions.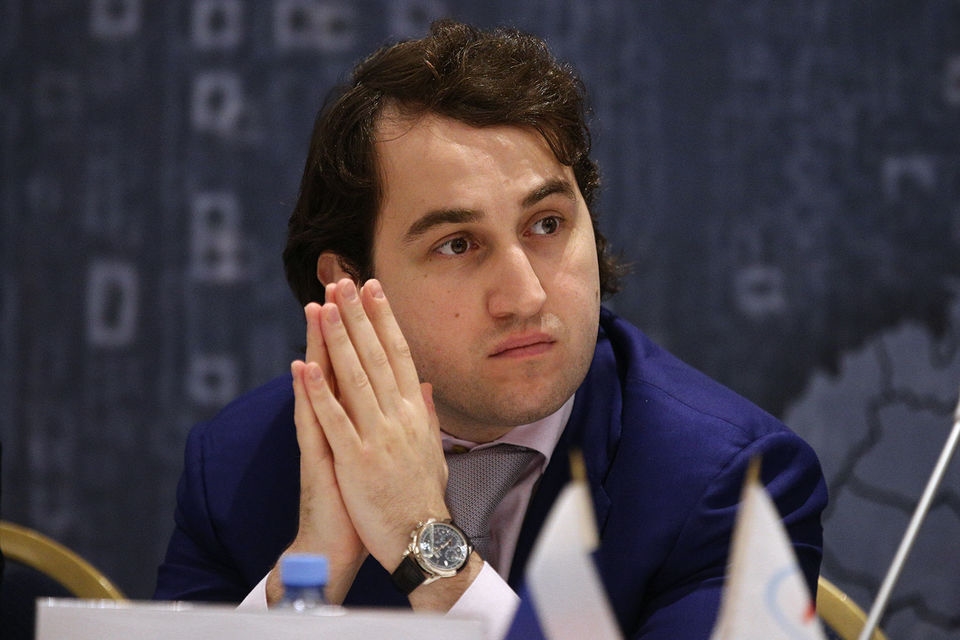 As of March, Gutseriev's son, Said Gutseriev, owned a stake in SAFMAR Financial Investments PJSC, an investment holding company that his father transferred to him in 2019. 
Gutseriev, who has sat on SAFMAR's board of directors since 2017, may leave the post in late August, according to sources cited by Russian outlet Interfax.  
SAFMAR and its subsidiaries "continue to operate fully and without interruption," the company said July 6 in a press release that noted that it was not sanctioned by the EU in its action. The EU had cited a company called "Safmar" as being controlled by Gutseriev, and as the only Russian oil firm that had continued supplying oil to Belarusian refineries amid a 2020 crisis. 
"The use of the 'SAFMAR' brand is not an attribute of a company being either owned or controlled by Mr. Mikhail Gutseriev," the company's July 6 statement said.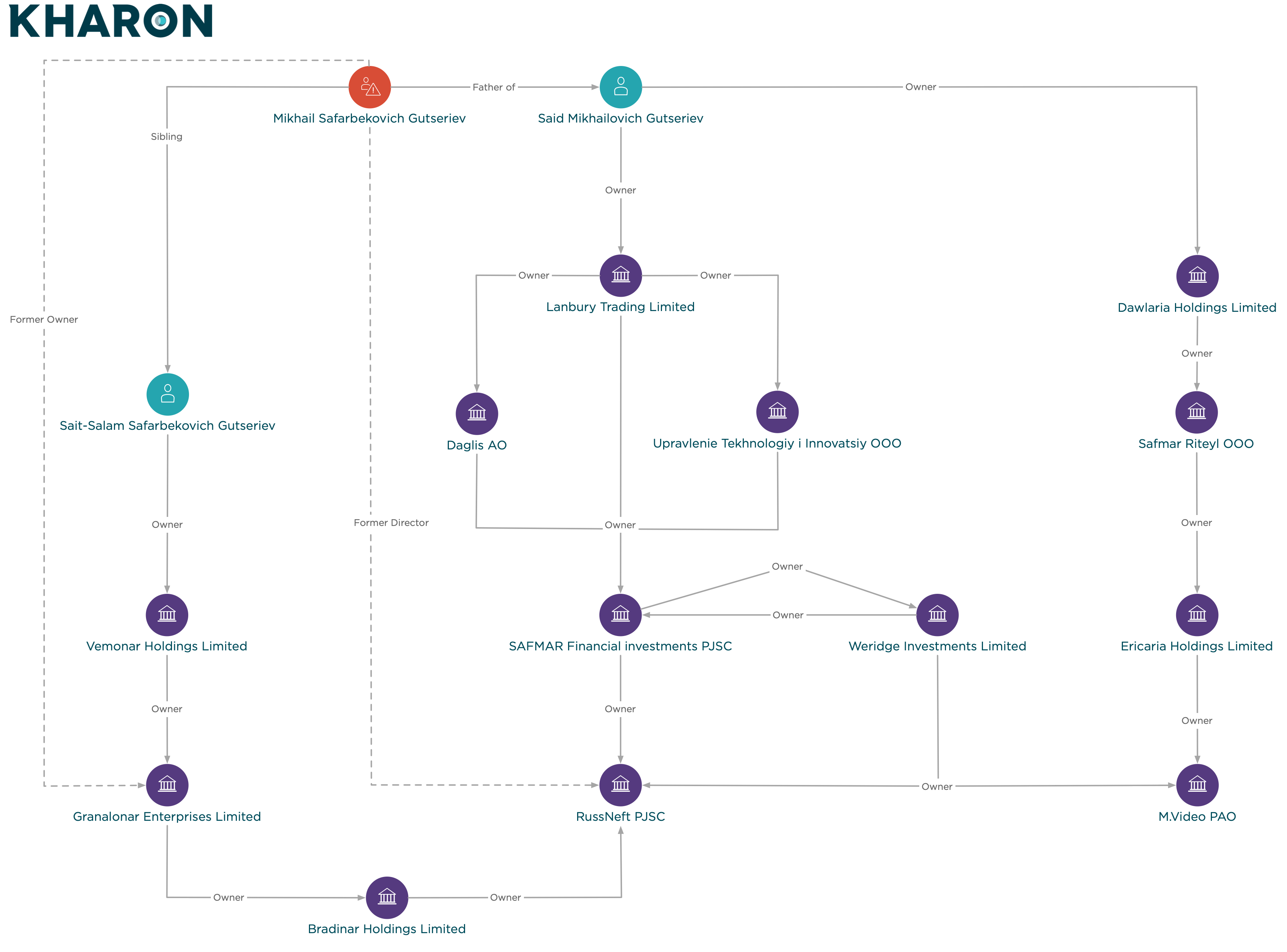 Days after he was sanctioned by the EU, Gutseriev left the board of RussNeft. He and another board member were replaced by a representative of a music foundation and an executive of Glencore International AG, Interfax reported. Gutseriev also transferred his 37 percent stake in RussNeft to his brother's holding company days before the sanctions, according to company materials released Tuesday. Fitch Ratings had said last month it would no longer provide rating or analytical coverage of RussNeft, citing the EU designation of Gutseriev. 
RussNeft said July 13 it "does not have a controlling person," citing a European legal review, adding that the company is "operating normally." SAFMAR owns a small direct stake in RussNeft; together with an additional indirect stake owned through the Cyprus-based Weridge Investments Limited, SAFMAR owns around 11 percent of the company, according to corporate records.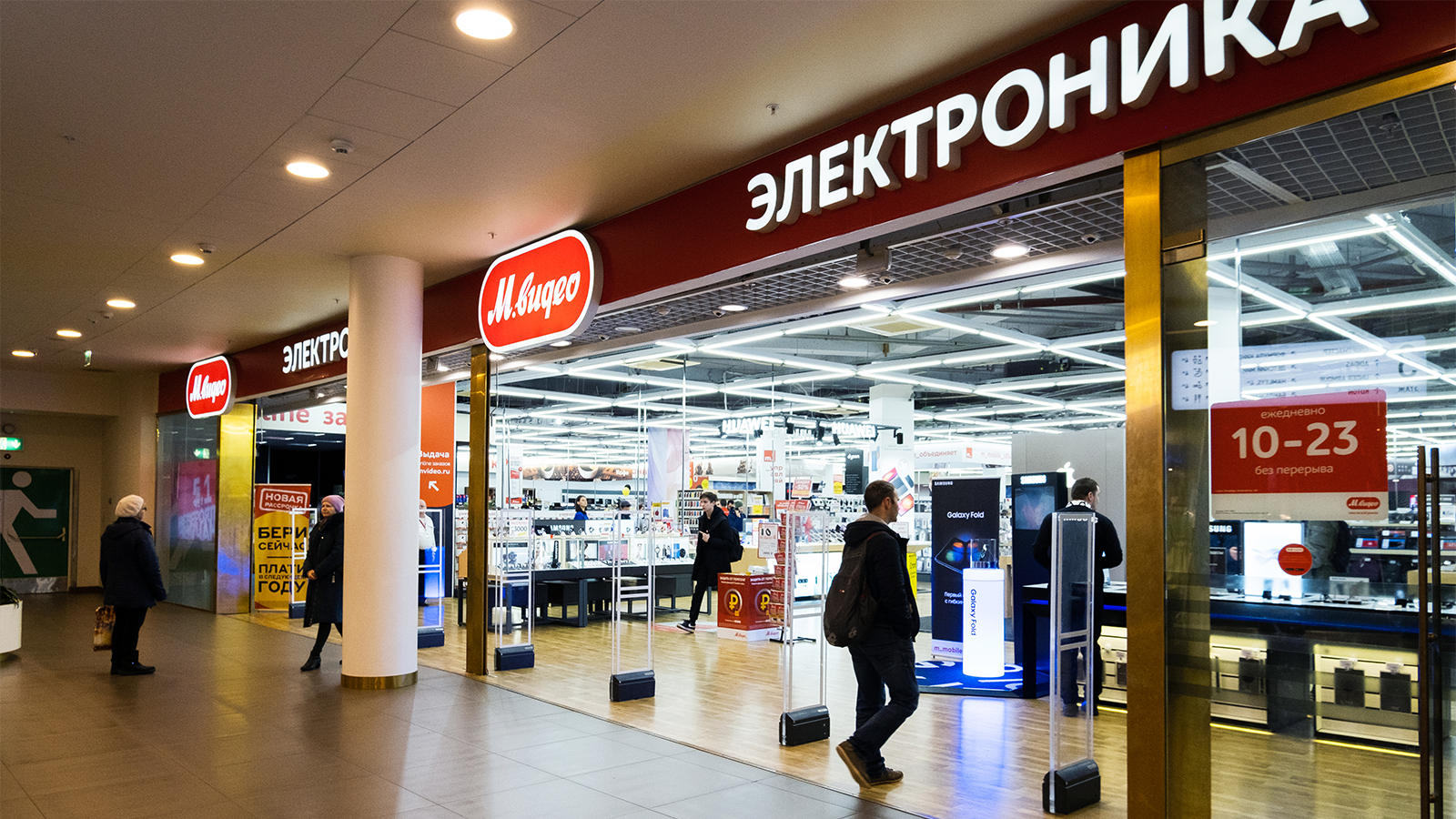 Weridge Investments also holds a stake in M.Video PAO, Russia's largest consumer electronics retailer, records show. M.Video is owned by Said Gutseriev through Russian and Cypriot companies and raised USD 239 million in March through a secondary public offering, according to corporate records and media reports.
The EU had called Gutseriev a "longtime friend" of Lukashenka who even came to his defense when Russia initiated a criminal investigation. Gutseriev made financial contributions to charity and invested billions of dollars in Belarus, and is reported to have given luxurious gifts to Lukashenka, according to the EU. He also declared to be the owner of a residency that de facto belongs to Lukashenka and reportedly attended Lukashenka's secret inauguration in September 2020, the EU said, noting that a month later they attended the opening of an Orthodox church together.
When striking employees of Belarusian state-owned media were fired in August 2020, Russian media workers were flown to Belarus aboard aircraft belonging to Gutseriev to replace them and  stayed at Gutseriev's Minsk Renaissance hotel, according to the EU.
Analysts on the Eurasia team contributed to this report.