Companies Sanctioned by U.S. for Using North Korean Labor
Both firms sought workers as recently as this week, according to job postings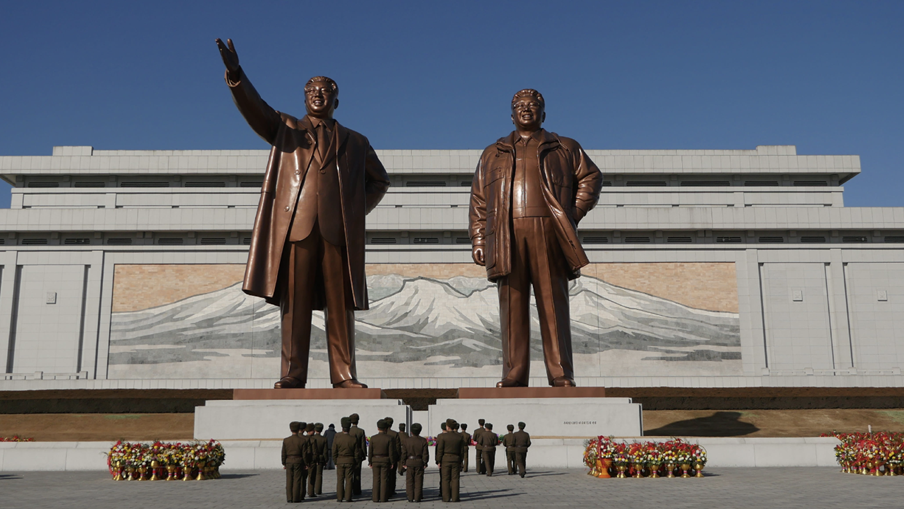 By Samuel Rubenfeld
Friday, November 20, 2020
The U.S. Treasury Department this week sanctioned two companies for using North Korean laborers in Russia.
Foreign labor is a significant revenue source for the government led by Kim Jong Un, and the U.S. has sanctioned companies over the years for exporting North Korean workers abroad. 
"North Korea has a long history of exploiting its citizens by sending them to distant countries to work in grueling conditions in order to financially support Pyongyang and its weapons programs," said Treasury Secretary Steven T. Mnuchin. "Those countries still hosting North Korean workers must send these workers home."
The latest designations come nearly a year after the United Nations required North Korean laborers working abroad to return home. 
On Thursday, the Treasury sanctioned Mokran LLC, a Russian construction company, and Korea Cholsan General Trading Corporation, a North Korean company operating in Russia. Mokran has sought and received work permits for North Korean laborers to work in Russia, while Korea Cholsan is a North Korean enterprise that manages North Korean workers in Russia, the Treasury said. A network of Russian companies sought and received permits for North Korean workers under Korea Cholsan's name, according to the Treasury.
Based in St. Petersburg, Russia, Mokran is owned by Ra Chol Un and managed by An Myeong In, according to Russian records. The company had posted job openings as recently as Nov. 16, seeking a painter and a Korean-language interpreter, according to the listings.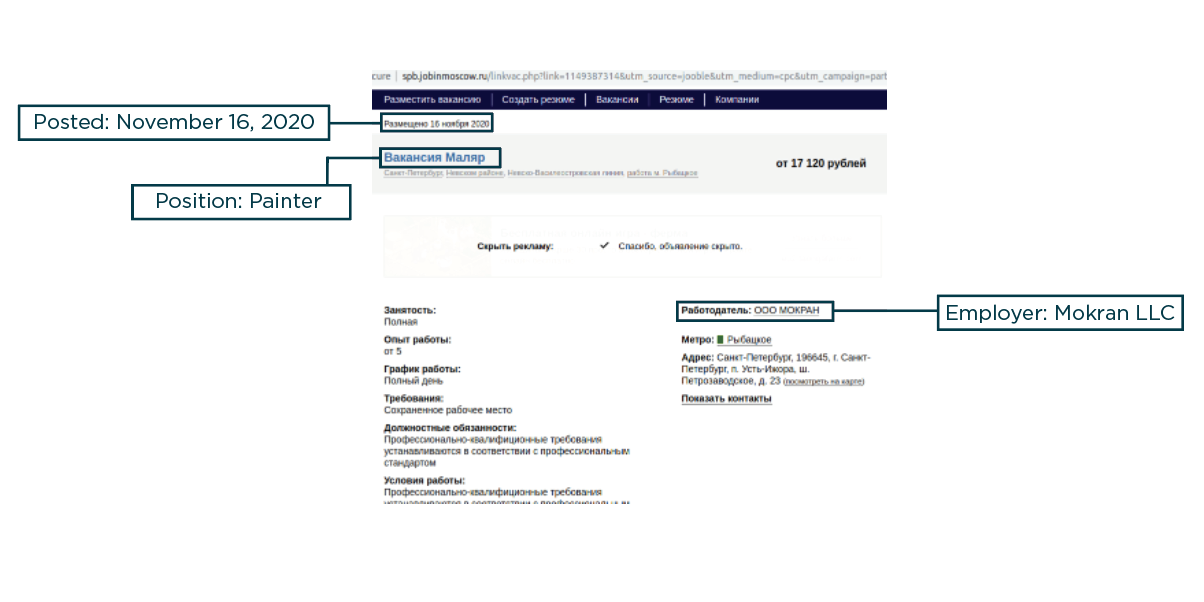 Mokran received 1,221 North Korean worker authorizations between 2015 and 2018, the 12th most cumulative foreign worker authorizations for North Koreans in that time, according to Russian Labor Ministry data cited by C4ADS, a think tank. Three other companies used the same address to request North Korean workers, C4ADS said in the report, which was published in 2018.
Korea Cholsan wholly owns two subsidiaries based in Russia, one of which posted job openings last week seeking Korean interpreters, bricklayers, plasterers and concrete workers, according to the listings. The company had dispatched 148 North Korean workers to Poland-based construction companies, Radio Free Asia reported in January 2017. 
Korea Cholsan specialized in manufacturing seafood products and established a joint venture in 1998 with a South Korean firm, though its operations have ceased, according to a South Korean think tank. North Korean workers processed seafood sold in U.S. stores and restaurants, the Associated Press reported in October 2017.
The Russian government did not disclose the number of North Koreans in the country with worker visas as of September 2020, long after the U.N. deadline had passed, according to a recent report by Radio Free Asia. Russia has granted residency to North Koreans, however, through tourism, student or other visa types during that period, the report said. 
Russia told U.N. investigators that while the majority of North Korean workers in the country had returned home prior to the December 2019 deadline, some were unable to do so because of border restrictions imposed due to the coronavirus pandemic, according to the latest panel's report. The investigators had followed up on Russian government statistics from earlier in the year indicating that 753 North Korean nationals were in-country for work; Russia said in response that the figures contained errors that have since been fixed.
An earlier U.N. report had found a sharp increase in tourist and student visas granted by Russia in 2019 to North Korean nationals. Tourism and student visas are a known tactic used by North Korea to evade U.N. restrictions, media reports say.
In addition to the new designations, listings for three companies -- Korea Rungrado General Trading Corporation, Korea General Corporation for External Construction, and Yanbian Silverstar Network Technology Co., Ltd. -- were updated to provide additional information regarding their names and locations, the Treasury said. They were all previously sanctioned for exporting North Korean laborers.
Separately, the U.S., U.K. and several other countries have imported personal protective equipment (PPE) from factories in China where North Korean laborers have been working in slave conditions, according to a report published Friday by The Guardian. 
The PPE, needed amid the pandemic, was produced by Dandong Huayang Textiles and Garments Co Ltd., a Dandong-based garment factory, The Guardian reported. The company exhibited at two trade fairs in Pyongyang last year, according to media reports. 
U.S.-based clothing companies, retailers and logistics firms have imported goods as recently as this month from Huayang Textiles, according to shipping records seen by Kharon.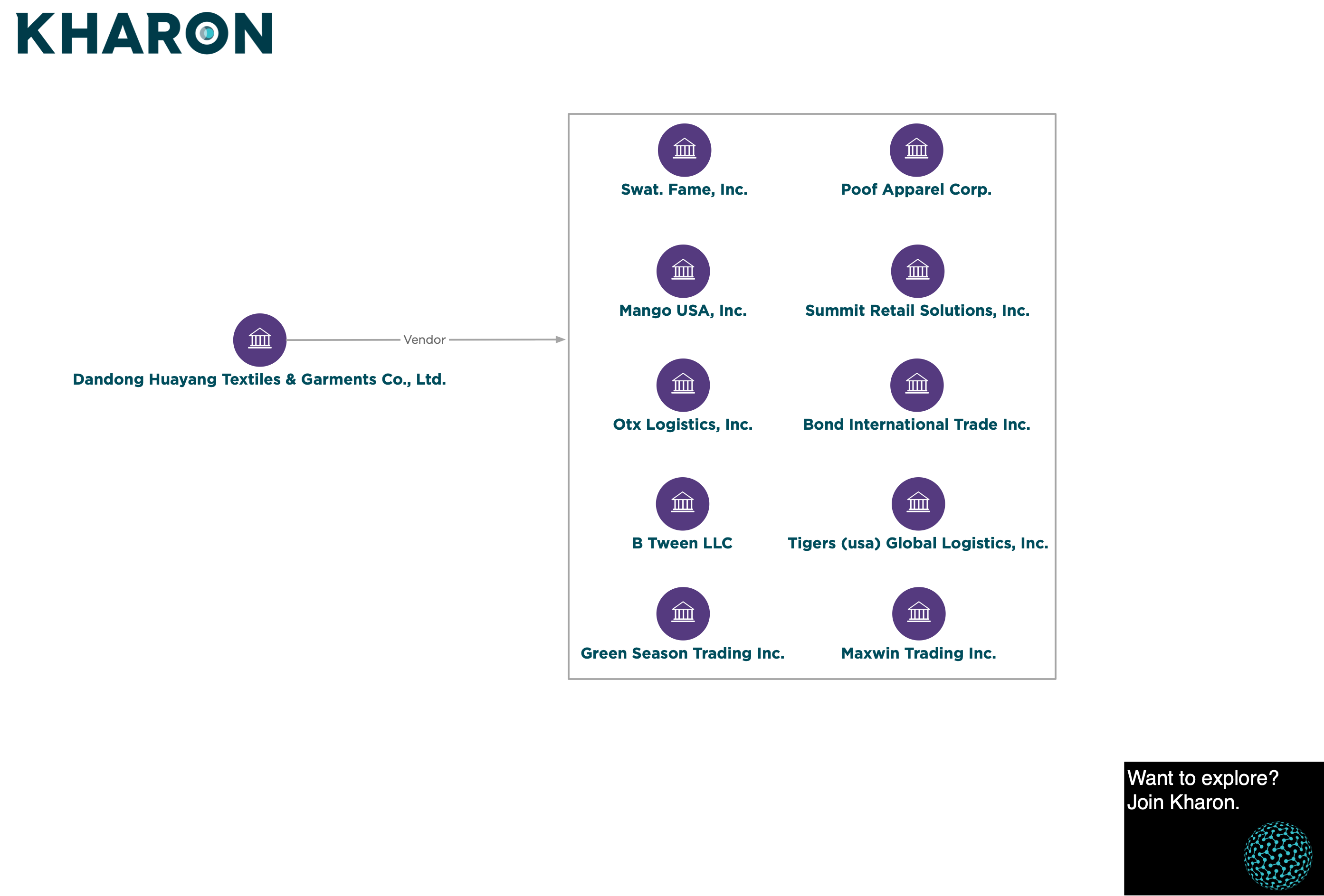 Helen Koo, Priscilla Kim and analysts from the Eurasia team contributed to this report.
---