Congress Passes Bill Authorizing Sanctions on China Over Hong Kong Protests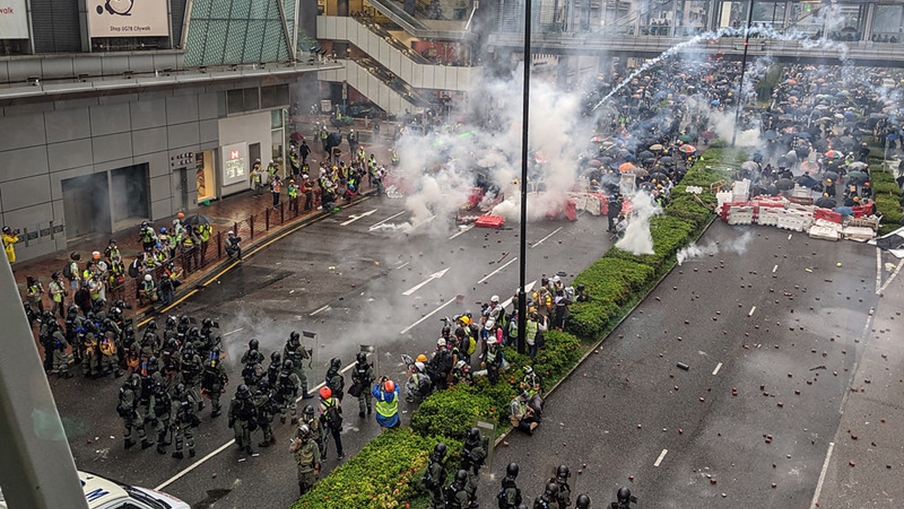 Protests in Hong Kong on Aug. 25 (Photo: Studio Incendo)
By Samuel Rubenfeld
Wednesday, November 20, 2019
The U.S. Congress this week overwhelmingly passed a bill imposing sanctions on China relating to the handling of months of protests in Hong Kong.
President Donald Trump is expected to sign the Hong Kong Human Rights And Democracy Act into law, Bloomberg reported, citing a person familiar with the matter. China summoned a U.S. diplomat earlier on Wednesday and has vowed to retaliate. 
The bill, unanimously approved Tuesday by the Senate and passed Wednesday by a vote of 417-1 in the House of Representatives, authorizes sanctions relating to those undermining the autonomy of, and committing human rights abuses in, Hong Kong, where months of protests have descended into violence. Wednesday was a rare day of calm in the city after a week of violence, including a standoff at Polytechnic University, according to a local media report.
"Passage of this bipartisan bill and the sanctions now available against those responsible for gross violations of human rights makes clear that the American people stand in solidarity with the people of Hong Kong," said Sen. Ben Cardin (D-Md.), in a statement after Wednesday's House vote. 
The legislation follows claims from a former employee of the U.K. consulate in Hong Kong that Chinese secret police tortured him as they sought information about the protesters.
The U.S. bill also requires annual State Department certification that Hong Kong remains autonomous, or the city will lose a special trade status it retains under a 1992 law. The legislation comes as Trump and Chinese leader Xi Jinping attempt to restart stalled trade talks.
---