Corruption Rises to U.S. National-Security Concern, Biden Memo Says
The U.S. will strengthen its anti-corruption sanctions effort and build on actions to seize and return assets stolen by foreign officials, according to the memo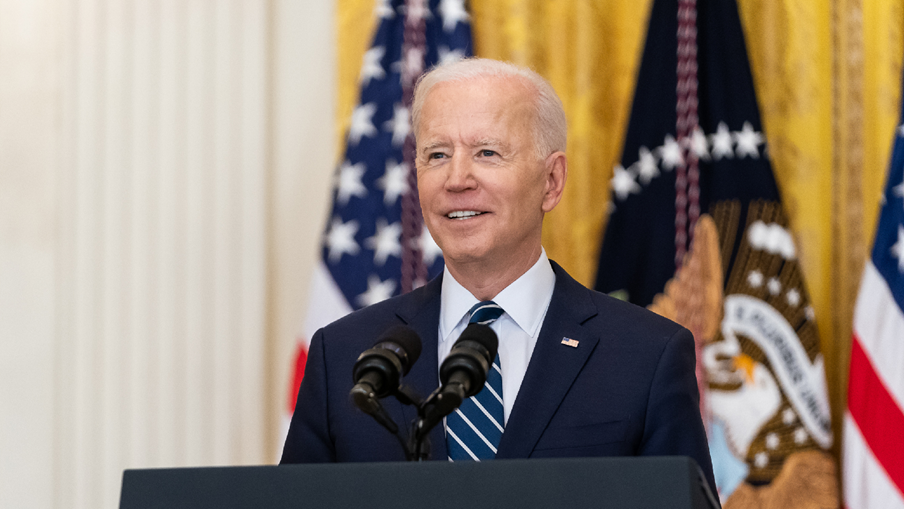 (Source: White House)
By Samuel Rubenfeld
Thursday, June 3, 2021
Corruption contributes to extremism, hobbles effective governance and threatens democracy itself, the Biden administration said Thursday, issuing a memo establishing the fight against graft as a "core U.S. national security interest."
The document, formally known as a National Security Study Memorandum, requires the government to conduct a review and produce a strategy on how the U.S. can modernize efforts to fight corruption, curb illicit finance, build international partnerships and hold corrupt actors accountable, including through sanctions, according to a fact sheet. It constitutes the broadest span of what federal agencies could do to address corruption, which saps between 2 percent and 5 percent of global gross domestic product, senior administration officials told reporters.
"Corruption eats away at the foundations of democratic societies," President Joseph R. Biden said in a statement. "Fighting corruption is not just good governance. It is self-defense." 
Some U.S. federal offices are already engaged in regulatory and enforcement work to combat corruption, a senior administration official said, pointing to the requirement under federal law for the U.S. Treasury Department to establish a beneficial ownership registry and the U.S. Justice Department's efforts to recover and return assets stolen by foreign leaders and stored in the U.S. The Treasury's proposal for the buildout of the ownership registry received more than 200 comments, according to Regulations.gov, which tracks federal regulatory developments.
"Across the board, we're looking at analyzing the need for additional reforms to close loopholes in the entire regulatory regime that deals with corruption and illicit finance," the official said.
As part of its effort to hold corrupt actors accountable, the Biden administration is committed to strengthening and building upon sanctions issued under the Global Magnitsky Act, a law that authorizes sanctions designations of people and companies complicit in corruption and human rights abuses, and to bolster the stolen-asset recovery work, the fact sheet said. 
The U.S. has used the Global Magnitsky Act to combat corruption around the world since it became law in late 2016. Among others, the U.S. has sanctioned the daughter of a deceased Uzbek leader accused of taking hundreds of millions of dollars in bribes from telecommunications firms; a Chinese organized crime boss who built a business empire; an Israeli businessman with extensive ties to leadership in the Democratic Republic of Congo (DRC); and an India-born family that had effectively captured the South African state. 
On Wednesday, the Treasury sanctioned three Bulgarian nationals and their networks, which included 64 entities, taking what it said was its largest action targeting corruption to date.
"Not only does corruption deprive citizens of resources, it can erode the institutions intended to protect them," said Andrea M. Gacki, director of the Treasury's Office of Foreign Assets Control (OFAC). "This designation under the Global Magnitsky sanctions program shows that we are committed to combatting (sic) corruption wherever it may be."
Since 2019, the U.S. Justice Department has used its Kleptocracy Asset Recovery Initiative to transfer more than USD 1.5 billion back to countries that have been harmed by corruption, the senior administration official told reporters. The initiative's work has included the seizure of real estate purchased in the suburbs of Washington, D.C. by a trust linked to the wife of a former Gambian leader using ill-gotten funds. Last month, the Malaysian Ministry of Finance announced it had received about RM 1.9 billion (USD 452.36 million) recovered by the U.S. in matters related to 1Malaysia Development Bhd (1MDB), a disgraced sovereign wealth fund.
The administration's memo also came the same day as the launch of the Global Operational Network of Anti-Corruption Law Enforcement Authorities (GlobE Network), a platform for information sharing and informal exchange between anti-corruption practitioners based in Vienna, Austria under the auspices of the United Nations Office of Drugs and Crime. 
The U.S. office of Transparency International, a global anti-corruption group, welcomed the Biden administration's memo, calling it a landmark document that recognizes the threat to U.S. and global security. "The memorandum is a critical first step in raising these issues with our allies and other nations." the group said in a statement. "The whole-of-government approach as described in the memorandum is both appropriate and necessary."
---