Daqo New Energy Keeps Ties to Sanctioned Xinjiang Paramilitary Entity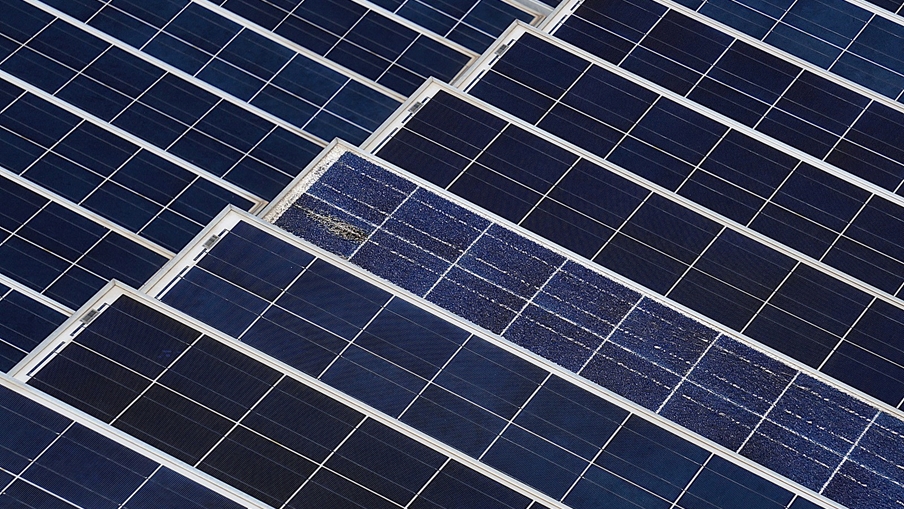 (Source: Wikimedia Commons)
By Edmund Xu
Monday, May 24, 2021
Daqo New Energy, a Chinese firm whose Xinjiang-based factory produces polysilicon, a key ingredient in the manufacturing of solar panels, has defended itself in a media blitz following recent allegations that the industry uses forced labor in the region.
U.S. climate envoy John Kerry confirmed in a meeting with the House Foreign Affairs Committee that the Biden administration was considering sanctions against Xinjiang's solar industry over human rights concerns.
Daqo New Energy's shares are traded on the New York Stock Exchange, making it vulnerable to any potential U.S. sanctions measures. The company recently held a media tour, during which Daqo executives said there was "no such thing" as forced labor at the Xinjiang plant, adding that they plan to back up the claim with an independent third-party audit.
Yang Ming, chief financial officer at Daqo New Energy, told Bloomberg News in an interview that the company has "no association" or "collaboration" with the Xinjiang Production and Construction Corps (XPCC), a paramilitary entity in Xinjiang sanctioned by the U.S. last year for alleged human rights abuses. 
Publicly available records reviewed by Kharon, including Daqo's own disclosures, show that the company has long-standing relationships with entities controlled by XPCC, however. 
Daqo's subsidiary in Xinjiang is located in a city under the jurisdiction of XPCC, and the company's disclosures confirm that it purchases energy and water from XPCC subsidiaries to manufacture the polysilicon. Daqo's subsidiary also co-founded a photovoltaic materials engineering laboratory with an XPCC-owned university in 2014, and the most recently available corporate records show that it co-owns a company in Xinjiang along with four other firms, including an XPCC subsidiary.
Chief Executive Officer Zhang Longgen didn't directly respond to an investment analyst's questions about the company's ties to XPCC during a quarterly earnings call held this week, according to a transcript provided by The Motley Fool, an investor-focused financial website.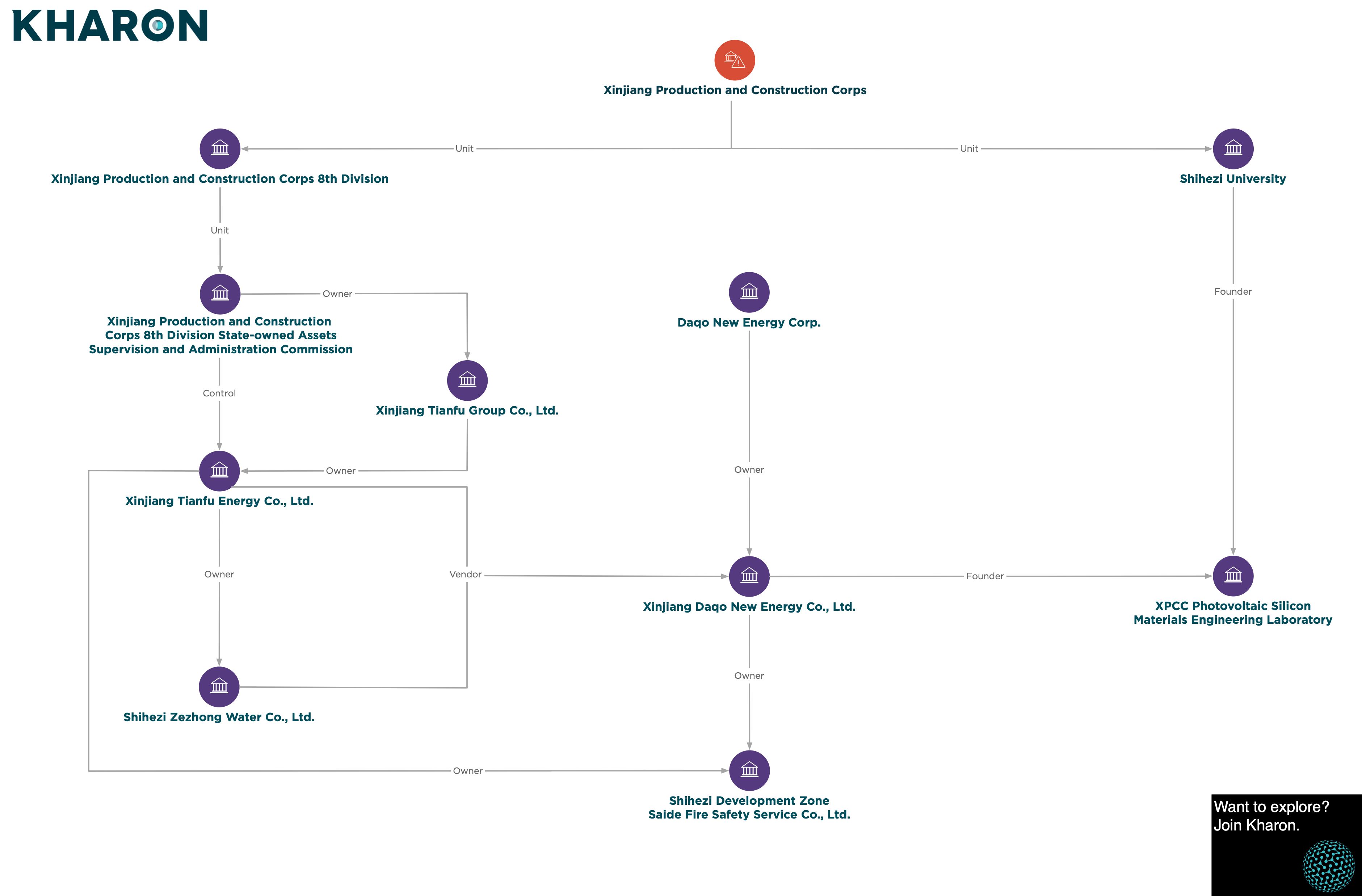 ---