Crimean life has been increasingly difficult since Russia annexed the peninsula in 2014.
Water is scarce or of poor quality, due in part to a crippling drought last year. The peninsula has experienced a number of blackouts. Bread prices are on the rise. Locals are struggling to acquire available jobs in a market that favors immigrants from the Russian mainland.  
It's a bleak picture of life in Crimea obscured to the West, which Moscow typically portrays through images of elites relaxing at resorts on the Black Sea.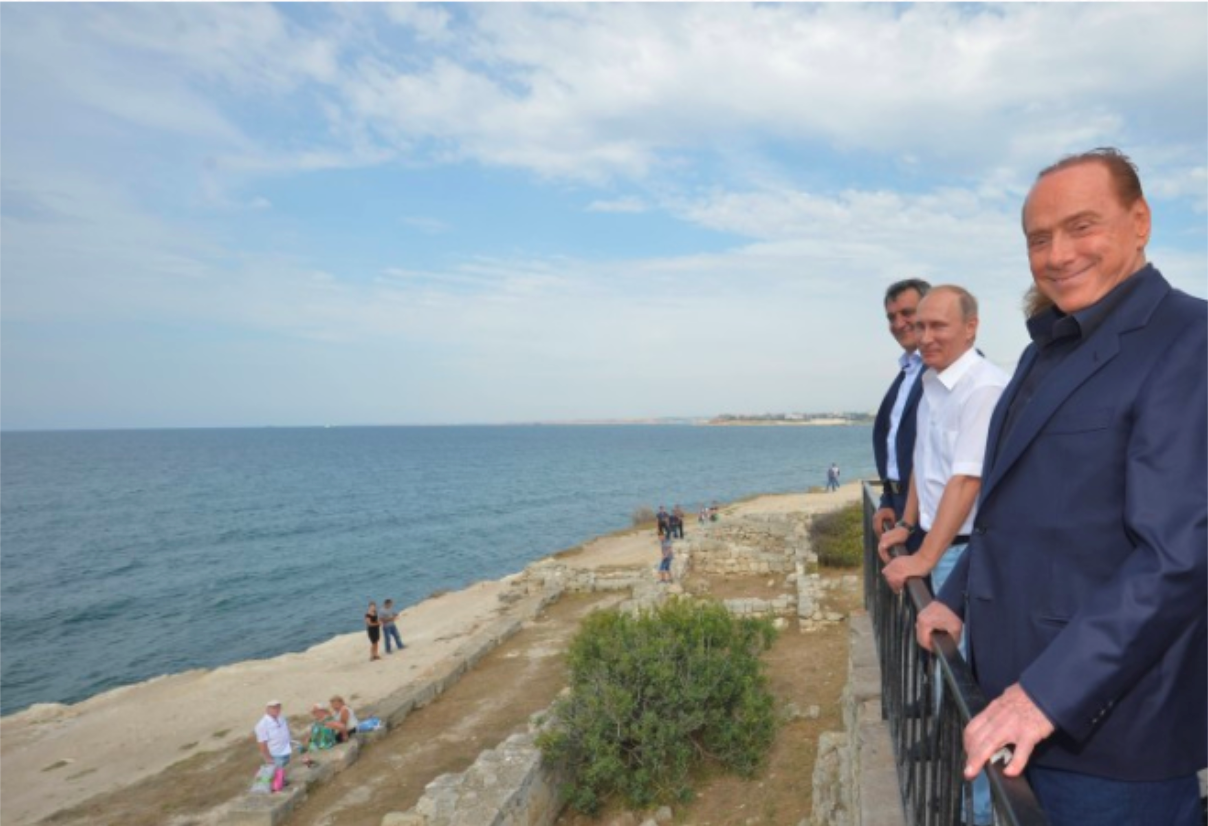 Amid the difficulties, more than 150,000 Crimeans have left the region. Russians are pouring in post-annexation: Russian migrants now make up about a fifth of the peninsula's population. As the Russians arrive, they're taking the jobs left by the fleeing Crimeans.
"I hope that after a certain number of years, the Russian California really will be here," said Vadim Pavlov, a Russian official overseeing economic development in Crimea, in April 2018.
The annexation five years ago this week by Moscow set in motion a chain of events. Reprisals from the West included several rounds of sanctions. Russian President Vladimir Putin, according to U.S. intelligence agencies, meddled in the 2016 U.S. presidential election. In response, the U.S. Congress toughened the sanctions and made them more difficult for the administration to remove.
Putin is expected to visit Crimea to commemorate the annexation, which he has characterized as a choice by Crimeans who approved it in a referendum. The Russian state has budgeted 3 trillion rubles ($47.2 billion) through 2022 toward developing the peninsula. Among the development goals are economic stimulus, infrastructure improvements, and increasing living standards, according to a January order by the Russian government. Next month, an annual economic conference on investment in Crimea is scheduled to be held in Yalta.
Despite the difficulties of life on Crimea, Moscow is pushing the peninsula as a tourist destination, and some are responding. Syrian leader Bashar al-Assad has said he wants to vacation there; his children already have visited. Putin brought former Italian leader Silvio Berlusconi to a winery in Crimea in September 2015; the winery was sanctioned months later.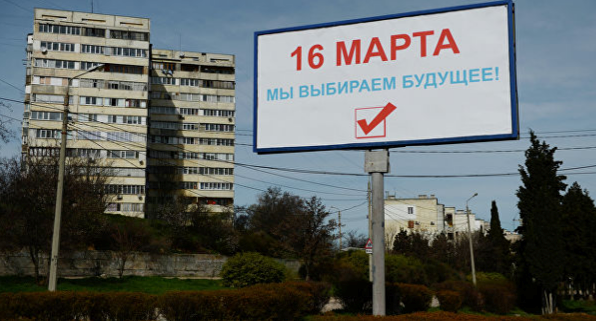 Meanwhile, the Crimean locals tough it out, stuck between East and West, suffering under the weight of a geopolitical battle over who rightfully controls the territory. Russian and Crimean officials deny that the sanctions, imposed due to Moscow's annexation, have affected the people of Crimea, but reports in Russian-language media lay out the struggles of the peninsula's residents.
The water situation is particularly acute: Ukraine provided 85 percent of Crimea's water prior to the annexation. That spigot turned off after Russia annexed the peninsula. In northern Crimea, an arid steppe that used to receive water through a canal built by Ukraine, fresh water stored for domestic needs from the canal were exhausted by June 2018.
A Russian official in charge of water management in Crimea said that parts of the peninsula could face water shortages this year.
A local Crimean official expressed grave concern. "We live at the expense of our own resources," said Vladimir Bazhenov, director general of Voda Kryma (Water of Crimea), a state-owned enterprise handling water and wastewater disposal. Bazhenov also implored for religious people to pray for water, adding that "everything depends on the heavenly office."
Crimea has also experienced problems with electricity recently. The entire peninsula suffered a blackout in June 2018 due to a power surge at a plant in Krasnodar Krai, on the Russian mainland. An accident at the same plant shut down a network of undersea cables connecting Russia to Crimea in July 2017, leading to a loss of power in all of Crimea's largest cities.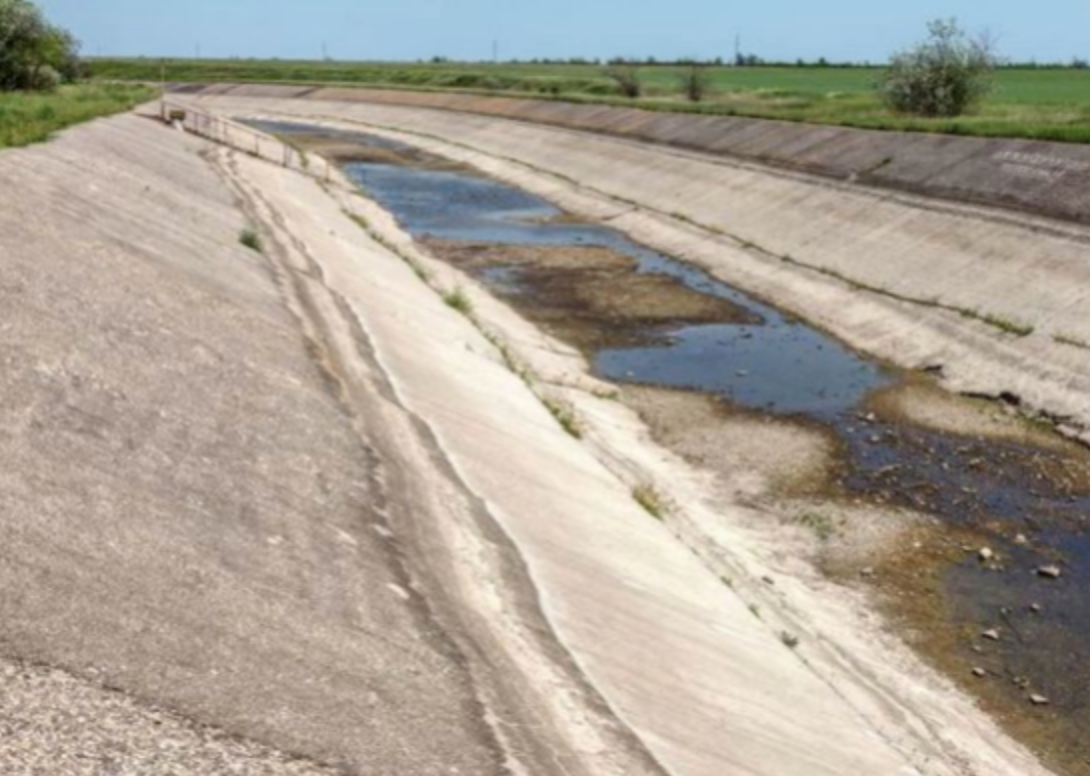 And bread prices are rising as costs for energy and supplies skyrocket. Krymkhleb, a leading Crimean producer of bread products, increased prices by 10 percent in 2018, but acting director general Andrey Vanzhega indicated that the increase doesn't come close to the increasing costs faced by bakers for electricity and flour.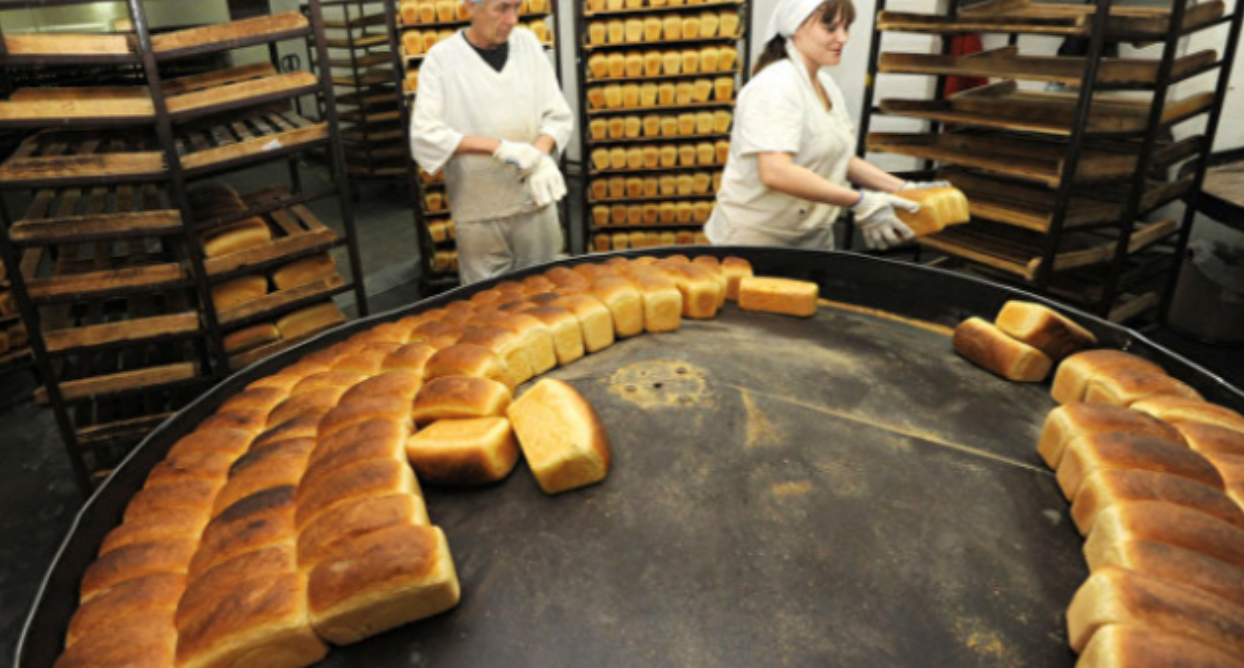 "The price of flour in the cost of our products is 30 percent, and with water and electricity comes to 50 percent," said Vanzhega.
In response to a severe drought in 2018, Crimean authorities expressed concern about the Russian government's heavy exportation of Crimean grain. Local businesses called for a restriction of the exports. No such restriction ever came and, within a matter of months, Crimean leader Sergey Aksyonov said Crimea would quintuple its grain exports to Syria in 2019.
Crimeans quoted in the press say they live season to season, earning for a few months and surviving on it the rest of the time.
They say prices are higher there than on the Russian mainland when compared to income, and that the infrastructure is poor. "When I get behind the wheel, I'm terrified," one was quoted as saying.
Prime Minister Dmitry Medvedev took questions from a Crimean pensioner in May 2016 about retirement funds drying up. "There is no money now," Medvedev was quoted as telling the woman, adding that she should be patient and wishing her well.