Forced Labor Fuels Xinjiang's Raw Materials Industries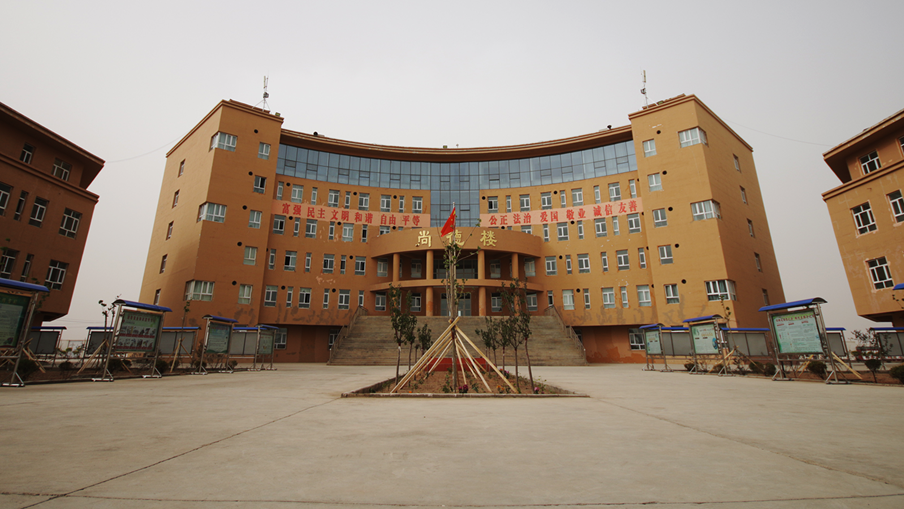 Journalists were able to visit the "vocational training center" in Wensu County, Aksu Prefecture in Xinjiang, China, during a press tour organized by the government. (Source: Shutterstock)
By Edmund Xu and Samuel Rubenfeld
Friday, June 19, 2020
Companies operating in Xinjiang's raw materials industries use prison labor, or exploit government-run "poverty alleviation" programs, and then ship their products across the country for use in goods sold in China and around the world, Kharon found.
Xinjiang is an autonomous region of China home to a wide array of ethnic groups, including Uighur Muslims. Since 2014, China has engaged in a massive repression and surveillance effort there, detaining at least 1 million Uighurs, ethnic Kazakhs and others at "vocational education and training centers" (VETCs) and other holding facilities, according to U.S. government assessments and human rights groups. 
The VETCs have security features typically associated with prisons, according to leaked Chinese government documents. The government called the leak "fake news" at the time. 
China's government has said its operations in Xinjiang are counter-terrrorism efforts and an internal matter not subject to U.S. interference. Wang Yang, China's top political adviser, visited Xinjiang this month, where he spoke of the region's "major achievements in recent years, which have promoted social stability, optimized industrial structure and led to people living in peace and contentment," Chinese media reported.
Personnel at these facilities must prevent escapes, and the facilities are required to have guard posts, patrols, video surveillance and alarms, the leaked documents show. Doors are double-locked, and there are controls on when detainees can see relatives or use the toilet. Detainees are controlled by a points-based behavior system that assesses "ideological transformation, study and training, and compliance with discipline," the documents show. 
In separate interviews for an article recently published by German media outlet Deutsche Welle, four detainees described having to pick the crimes for which they were imprisoned, and then endure a sham trial and a conviction -- all without evidence or due process of any kind. 
President Donald Trump on Wednesday signed the Uyghur Human Rights Policy Act of 2020 into law, authorizing sanctions on Chinese officials involved in human rights abuses in Xinjiang. Chen Quanguo and Zhu Hailun, respectively the current Xinjiang Communist Party secretary and the then deputy secretary, "crafted many of the policies implemented in the region" and "bear direct responsibility" for the situation there, the law said. Zhu approved the detention camp operations manual, the leaked documents show.
Companies selling goods or operating in Xinjiang "should take steps" to ensure that their commercial activities are not contributing to human rights violations, and ensure their supply chains aren't compromised by forced labor, the law said.
The U.S. law "deliberately slanders the human rights situation in Xinjiang, maliciously attacks the Chinese government's policy of governing Xinjiang, flagrantly tramples international law and basic norms of international relations, and grossly interferes with China's internal affairs," a spokesman for the Chinese Foreign Ministry said Thursday after Trump signed the legislation. 
The law "hurt the feelings of all ethnic groups in Xinjiang, and the cadres of all ethnicities in Xinjiang express their strong condemnation and fierce opposition," a statement issued by  Communist Party Standing Committee in Xinjiang said.
U.S. technology has aided China's surveillance network in Xinjiang, and companies based in industrial parks located near the VETCs have triggered human rights concerns, previous investigations by Kharon show. The U.S. Commerce Department has imposed restrictions on exports to dozens of entities for engaging in human-rights abuses in Xinjiang.
The U.S. has also tried to curb forced-labor imports from China, increasingly using a tool of Customs and Border Protection (CBP) to do so. This week, CBP announced it would detain imported merchandise made with hair products produced by Xinjiang-based Lop County Meixin Hair Product Co Ltd., saying it had information indicating potential use of prison labor, as well as forced labor through excessive overtime, withholding of wages and restricted movement. The firm is located in an industrial park that was the site of a "deradicalization speech" for inmates in 2017, Kharon reported last month.
Cotton sourced from Xinjiang represents 85 percent of the country's output, totalling over 5 million tons in 2019 according to the National Bureau of Statistics, and the material processed in Xinjiang's prisons is stored in warehouses across China before entering the supply chain, making it difficult to trace their origin. Nevertheless, major clothing brands and e-commerce sites continue to market Xinjiang cotton in their products.
The Better Cotton Initiative (BCI), a non-profit that promotes sustainable cotton growing practices, had said in January that there was no "evidence of forced labour" on Xinjiang-based farms in its program, but last month said it ceased licensing any cotton from the province due to concerns about the credibility of information coming out of the region.
Cotton producer Xinjiang Fangcaohu Jungar Cotton Industry Co., Ltd., which is located in the Fangcaohu Prison, according to corporate records, processes cotton stored in eastern China's Jiangsu Province and at a logistics base owned by a subsidiary of China State Railway Group Company. 
At least two ethnically Kazakh detainees at Fangcaohu were incarcerated simply for sharing lines from a patriotic Kazakh poem as well as for sending "Assalamaleikum" and "Happy Friday" blessings to friends on WeChat, a Chinese messaging platform, according to testimonies by relatives recorded by the Xinjiang Victims Database.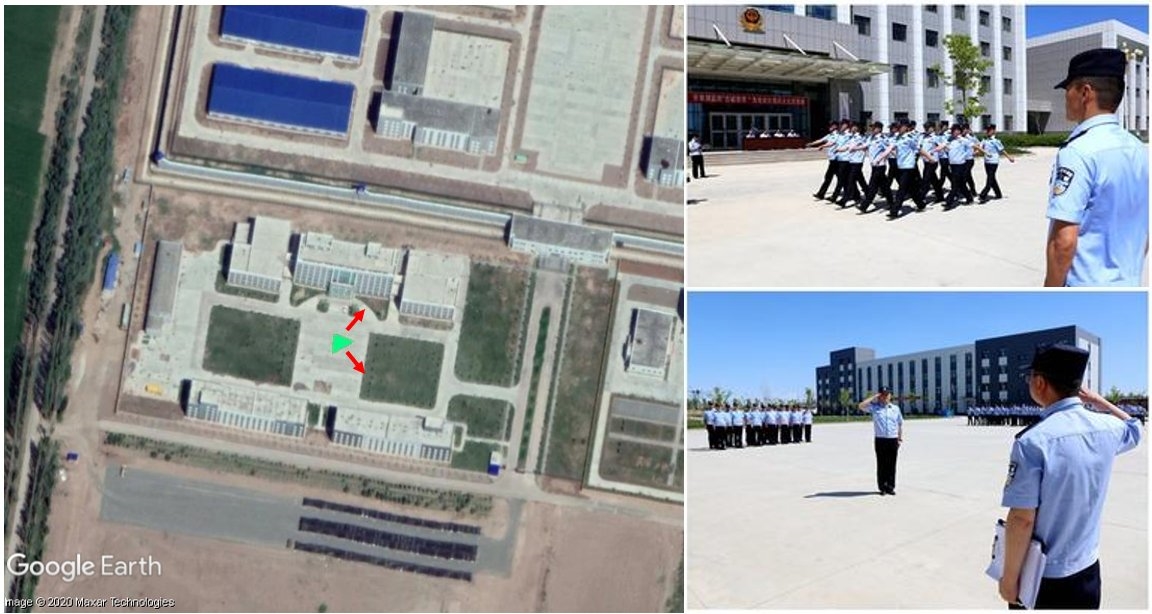 Another company with prison ties is Xinjiang Huaxin Rui'an Group Co., Ltd., a state-owned enterprise whose chairman, Fan Jun, is also the director of the Xinjiang Prison Administration Bureau and deputy chief of the Xinjiang Department of Justice. Xinjiang Huaxin wholly-owns at least seven subsidiaries located in prisons throughout the Xinjiang region.
One of its subsidiaries, Shaya Tarim Runcheng Pastoral Agriculture Co., Ltd., is located in and maintains a "prison cotton gin mill" in the Shaya County Prison, corporate records show. Detainees at the Shaya County Prison include Tibetan environmentalist Karma Samdrup and human rights advocate Zhang Haitao, incarcerated for "inciting ethnic hatred," although his lawyer, in an interview with Radio Free Asia, said Zhang was defending ethnic minorities. Information gathered from a cotton industry business platform shows that the cotton processed by the Shaya prison cotton gin are stored in warehouses in eastern China's Anhui and Shandong provinces. 
Though it is unclear where the cotton processed in the Xinjiang prison facilities ends up after entering storage, Shandong province is home to a number of clothing manufacturers. For example, the headquarters of global clothing supplier Jifa Group, whose activities in Xinjiang and use of Uighur labor were previously investigated by Kharon, is based in Qingdao, Shandong Province.
Huaxin Rui'an Group's other prison enterprises operate in numerous industries, including animal husbandry and agriculture, textiles and coal sales. Xinjiang is one of the largest producers in China of commodity cotton and other agricultural products including livestock, according to a 2003 report posted on the website of the Chinese Embassy to the U.S. 
Coal production in Xinjiang is also rapidly increasing, according to a Xinjiang government report. The region produced over 37.5 million tons of coal in January to February 2020, an increase of nearly 18 percent compared to last year, despite widespread closures throughout the region due to the ongoing coronavirus pandemic. A coal industry report released last year suggested that Xinjiang may account for up to 40 percent of China's total coal reserves, the largest in the country.
The coal industry in Xinjiang also operates from Xinjiang prisons, according to Chinese corporate disclosures. At least two prison coal mines operate in Xinjiang's Changji and Fuhai prisons, the disclosures show. 
Uighurs have also been sent to work for oil companies as part of Xinjiang "poverty alleviation" efforts, Kharon found. 
Participation in Xinjiang government-run poverty alleviation programs are a potential indicator of forced labor, the U.S. Congressional-Executive Commission on China said in March. 
Xinjiang's Tuha Oil Fields, which is operated by the state-owned China National Petroleum Corporation (CNPC), and an Urumqi-based CNPC subsidiary, are both highly active in recruiting ethnic minority labor through government poverty alleviation programs, according to company press releases.
Urumqi Petrochemicals, the CNPC subsidiary, has transferred "impoverished villagers" since 2017 from rural areas to work at the company. 
In a press release last year, Urumqi Petrochemicals explained how the program was part of the company's response to poverty alleviation policies by the regional government, and how the company would institute legal, Chinese language and vocational education training for the new workers -- all elements that are part of the larger deradicalization education undertaken by the government in the region.
---