French Trade Finance Bank Fined for Billions in Syria Transfers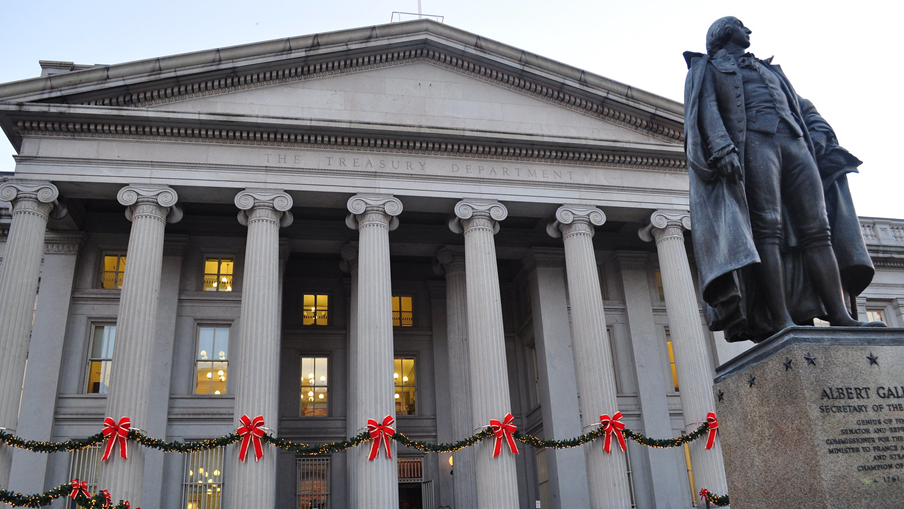 (Source: U.S. Department of the Treasury)
By Samuel Rubenfeld
Tuesday, January 5, 2021
The U.S. Treasury Department on Monday announced a USD 8.6 million penalty on a French trade finance bank that facilitated billions of dollars worth of transactions for sanctioned Syrian financial institutions.
Union de Banques Arabes et Françaises (UBAF) operated U.S. dollar accounts between August 2011 and April 2013 for designated Syrian banks and indirectly conducted U.S.-dollar business on their behalf through the U.S. financial system, according to a notice from the Treasury's Office of Foreign Assets Control (OFAC). The bank processed a total of 127 transactions worth USD 2.1 billion that violated the U.S. sanctions program on Syria, incorrectly believing that avoiding direct U.S.-dollar clearing was sufficient to comply with U.S. regulations, OFAC said. None of the Syrian entities cited in the OFAC settlement were named.
"Financial institutions that maintain accounts for entities domiciled in jurisdictions that become subject to comprehensive sanctions should assess the risk that may arise by continuing to provide services to those entities, particularly with respect to [U.S. dollar]-denominated transactions that directly or indirectly clear through the U.S. financial system," the notice said. 
UBAF, which is based in France and facilitates trade finance between Europe and the Middle East, Africa and Asia, self-disclosed the violations, and OFAC deemed the case as non-egregious. The bank, about 47 percent owned by French lender Crédit Agricole Corporate and Investment Bank, covers 85 countries and has more than 800 correspondents, according to its website; it didn't have a public response on the website as of Tuesday. French media had reported in 2016 that UBAF was under an OFAC investigation over bank transfers for oil sales. 
The penalty on UBAF follows recent settlements reached by OFAC with a cryptocurrency technology company and a Saudi bank, which had processed transactions for Syrian parties.
Of the 127 UBAF transfers flagged by OFAC, 114 involving about USD 1.3 billion in funds were followed by corresponding transfers through a U.S. bank. 
For about one-third of the 114 transfers, UBAF processed a U.S.-dollar transfer between two of its clients, a sanctioned Syrian entity and a non-sanctioned client, on its own books, OFAC said. Then the bank processed transfers in U.S. dollars that cleared through a U.S. bank on behalf of the non-sanctioned client in amounts correlating closely with the internal transfers, the notice said. The remaining transfers concerned foreign exchange transactions with a sanctioned Syrian customer on the bank's books, debiting an account in one currency and crediting the account in another, and then conducting a U.S.-cleared transaction with a third party.
In 13 other cases, UBAF conducted "back-to-back" letter of credit transactions or other trade finance transactions involving sanctioned Syrian parties, all of which were processed through a U.S. bank, according to the OFAC notice.
The majority of the transactions occurred in late 2011 following the implementation of an executive order in August of that year that significantly expanded U.S. sanctions against Syria, OFAC said. 
The bank, which had a compliance program at the time, has since invested significant resources in improving that program, including by adopting a new financial security charter based on the compliance policies of Crédit Agricole, its largest shareholder, OFAC said. The OFAC notice did not name Crédit Agricole, instead calling it "a large and sophisticated financial institution." 
UBAF also completed a review of its business lines, resulting in the termination of certain services that were deemed high compliance risks, including the exiting of relationships with certain high-risk banks, the ending of its business in Sudan and Syria in all currencies and the closure of a foreign subsidiary, according to the OFAC notice.
The bank set up a compliance committee composed of senior managers that meets regularly.  UBAF now provides in-person and e-learning training for all employees, the online version of which was developed with Crédit Agricole and includes several yearly trainings, according to OFAC.
---