Executives and agents of Cecoex S.A., a Panama-based firm sanctioned by the US as a front organization for the Cuban government, hold similar posts with other companies domiciled in Panama, as well as Spain and the British Virgin Islands.
The Cuban government has registered firms in Panama and beyond to skirt the US embargo and conduct transactions in US dollars, according to media reporting analyzing the Panama Papers released by the International Consortium of Investigative Journalists.
Raul Morejon Rodriguez and Manuel Gutierrez Vega, who have power of attorney for Cecoex S.A., hold executive positions with Technicholding, Inc. and Treisa S.A., according to Panamanian corporate documents.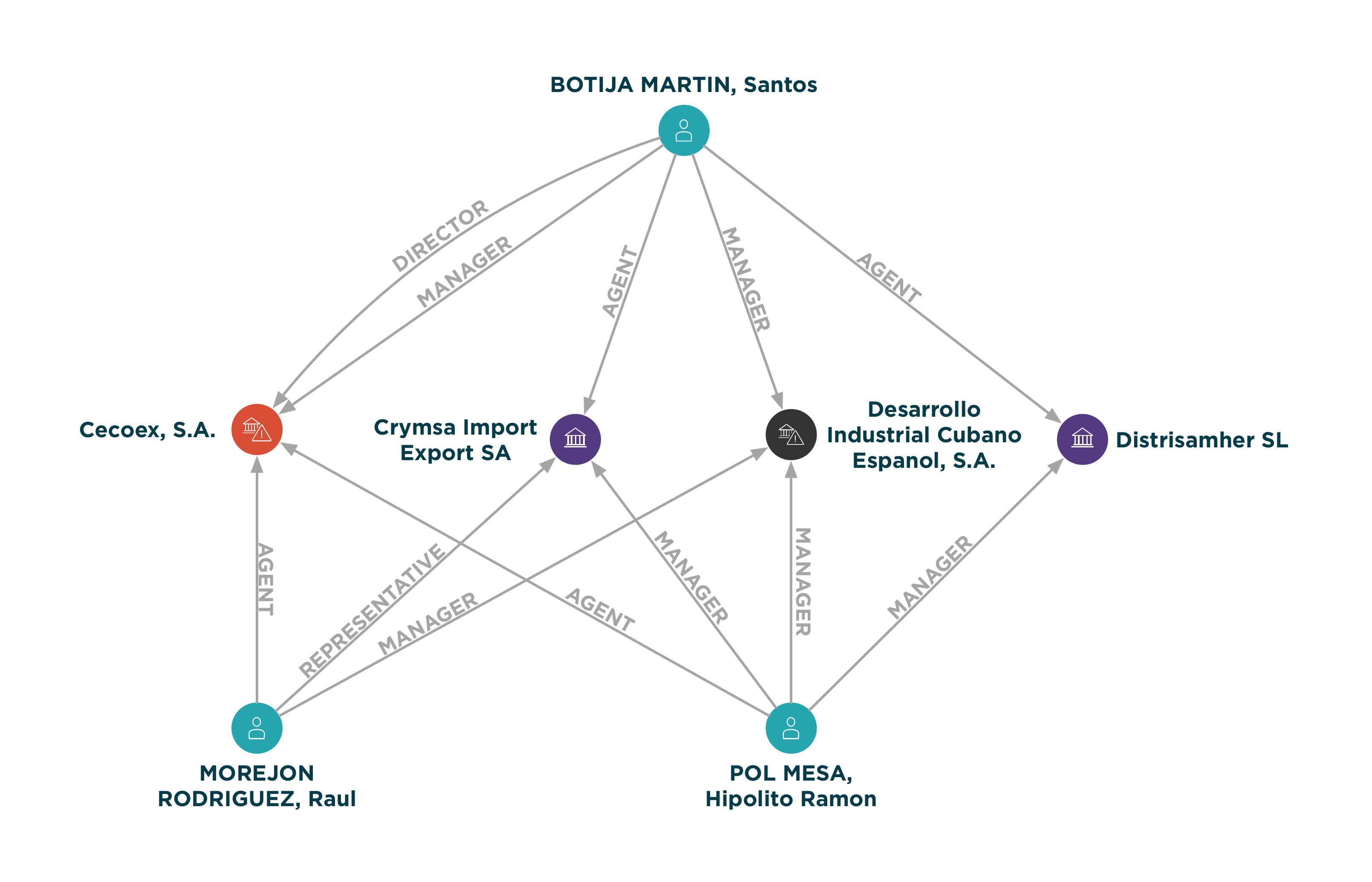 In Spain, Cecoex S.A.'s treasurer Santos Botija Martin is a representative for Crymsa Import Export SA — a wholesaler of industrial machinery — and the company secretary for Desarrollo Industrial Cubano Espanol, S.A. (DICESA). DICESA was sanctioned by the US as a Cuban government front company in 1986, but was delisted in 2015.
Botija Martin also has power of attorney for Distrisamher SL, which is registered in Spain for the import and export of industrial supplies. Two individuals with power of attorney for Ceceox, S.A. hold managerial posts in the abovementioned Spanish firms. Unlike the US, the EU does not prohibit economic activity with Cuba and is the island nation's main export market and foreign investor.
Cecoex S.A. directors Katiuska Penado Moreno and Alejandro Gutierrez Madrigal are beneficial owners of four British Virgin Islands-domiciled firms as of 2015, according to the Panama Papers.
Penado Moreno and Gutierrez Madrigal — Cuba's commercial attache in the UK as of 2016 — controlled two companies sharing an address in London. According to corporate disclosures, the two Cubans had "significant influence or control" over UK Global Commodities Limited and ETCO International Commodities Ltd., until November 2016.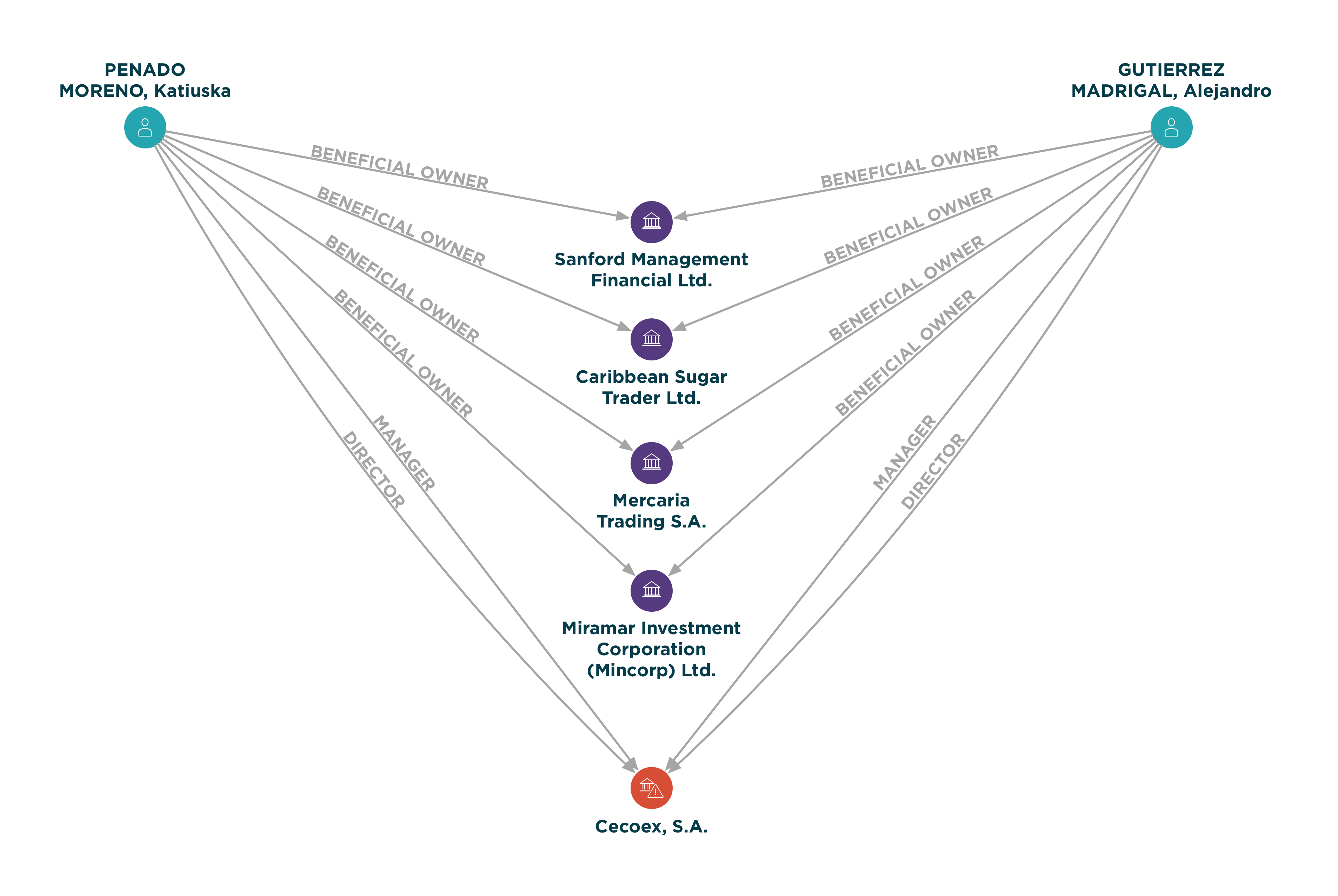 ETCO International Commodities Ltd. was sanctioned by the US as a Cuban front company, while UK Global Commodities Limited, a commodities procurement agent, signed contracts with Cubaexport, which was formed by Cuba's Foreign Trade Ministry to export food and other products to international markets.