Global PPE Supplier Sources Cotton From Xinjiang
Affiliates of the Xinjiang Production and Construction Corps are among the company's top suppliers; the U.S. banned imports of cotton products from Xinjiang earlier this year
A still image from a video about Winner Medical Co. Ltd.'s role in helping China combat the coronavirus. (Source: Winner Medical)
By Edmund Xu and Samuel Rubenfeld
Wednesday, February 10, 2021
A Shenzhen-based medical products manufacturer that supplies governments and retailers with personal protective equipment (PPE) procures its raw materials from affiliates of the Xinjiang Production and Construction Corps (XPCC), a Chinese government entity under U.S. sanctions for its role in human rights abuses.
Winner Medical Co., Ltd. sources most of its cotton from either Xinjiang, China, or from Australia, according to a 2019 stock prospectus. The company, which is traded on the Shenzhen Stock Exchange, has sold its finished cotton products to retailers and medical products companies across the globe, corporate records and trade data show. 
The COVID-19 pandemic has been a boon to Winner Medical's bottom line. Li Jianquan, the company's controlling shareholder and chairman, saw his wealth grow elevenfold in 2020, to USD 5.6 billion, according to media reports.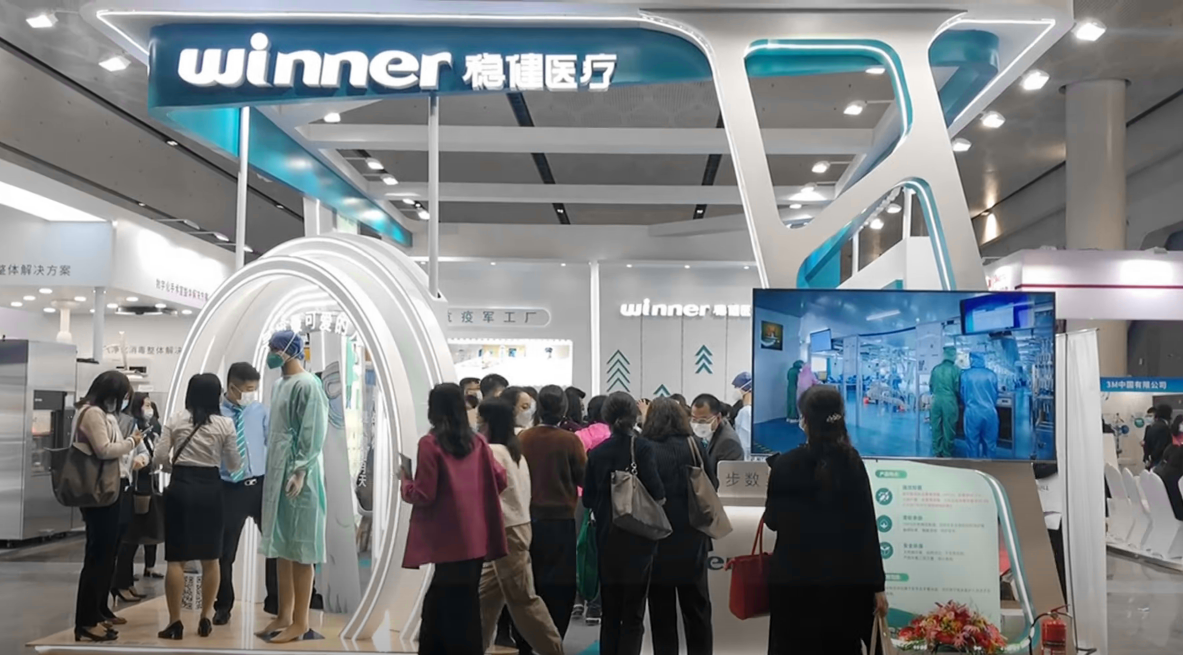 Winner Medical's established cotton supply chain, including from Xinjiang, is essential to the company's operations, it has acknowledged: Disruption could result in "cost pressures" and have a "negative impact on profitability," it disclosed to investors.
Earlier this year, U.S. Customs and Border Protection (CBP) barred imports of cotton from Xinjiang, citing indications of forced and prison labor. The U.S. government had warned companies last summer about the risks of the Xinjiang supply chain; more than 80 percent of China's cotton production comes from the region, the advisory said. 
China's government has engaged in systemic human rights abuses of minorities in Xinjiang, according to international observers, the U.S. government and media reports. The U.S. has sanctioned top Xinjiang officials and seized shipments of products made there following CBP orders; Beijing has called its policies in the Xinjiang region an internal counterterrorism matter. 
XPCC, the sprawling Chinese entity sanctioned by the U.S. in July, has deep ties to the country's cotton sector, Kharon reported last year. Products made with XPCC-sourced cotton may end up in garments sold by U.S. retailers, Kharon reported in September. 
CBP began detaining shipments of cotton and cotton products originating from XPCC about six weeks before imposing the region-wide ban. 
Growing regulatory concern in the U.S. and elsewhere led industry groups to distance themselves from the Xinjiang supply chain. U.S. retail, fashion and apparel groups issued a statement late last month seeking action from Congress on forced labor in the region. 
However, U.S. firms have continued procuring cotton products from Winner Medical as recently as last month, according to trade data reviewed by Kharon.
Three of Winner Medical's largest cotton suppliers include China National Cotton Group Corporation (CNCGC), Chinatex Cotton, and Xiamen ITG Group, according to the prospectus. All three suppliers have deep ties to the Xinjiang region.
CNCGC, Winner Medical's largest cotton supplier, has established a strong commercial relationship with XPCC, including through participation in a logistics and cotton trading joint venture in which XPCC holds a 66 percent majority stake, Chinese records show. 
The company has been Winner Medical's largest supplier every year since at least 2016, records show. In 2019, Winner Medical procured more than RMB 447 million (USD 69.3 million) worth of cotton from CNCGC, accounting for 83.25% of all cotton purchases made that year, according to the most recent data disclosed by the company.
Winner Medical continued buying CNCGC cotton in 2020; it disclosed prepayments of RMB 83.6 million (USD 12.9 million) to CNCGC as of June 2020, an increase of 49 percent compared to prepayments made in all of 2019. 
CNCGC also wholly owns a Xinjiang-based subsidiary that signed an cooperation agreement with XPCC in September 2020 to "deepen cooperation in the production of cotton industry" and "help the development of Xinjiang's cotton industry," according to a company press release. 
Another wholly-owned CNCGC subsidiary, Xinjiang China National Cotton Huajin Cotton Industry Co., Ltd., is registered in an office located in a regiment headquarters of XPCC's 7th Division, corporate records show.
The company also purchased RMB 13.1 million (USD 2 million) of cotton from Chinatex and RMB 12.8 million (USD 2 million) of cotton from Xiamen ITG Group in 2019. 
Chinatex has a cotton production facility in Xinjiang, and a sales and trade branch office in Urumqi, records show. Xiamen ITG Group is a state-owned conglomerate that cooperates with XPCC in its cotton business, it disclosed in a 2020 bond prospectus.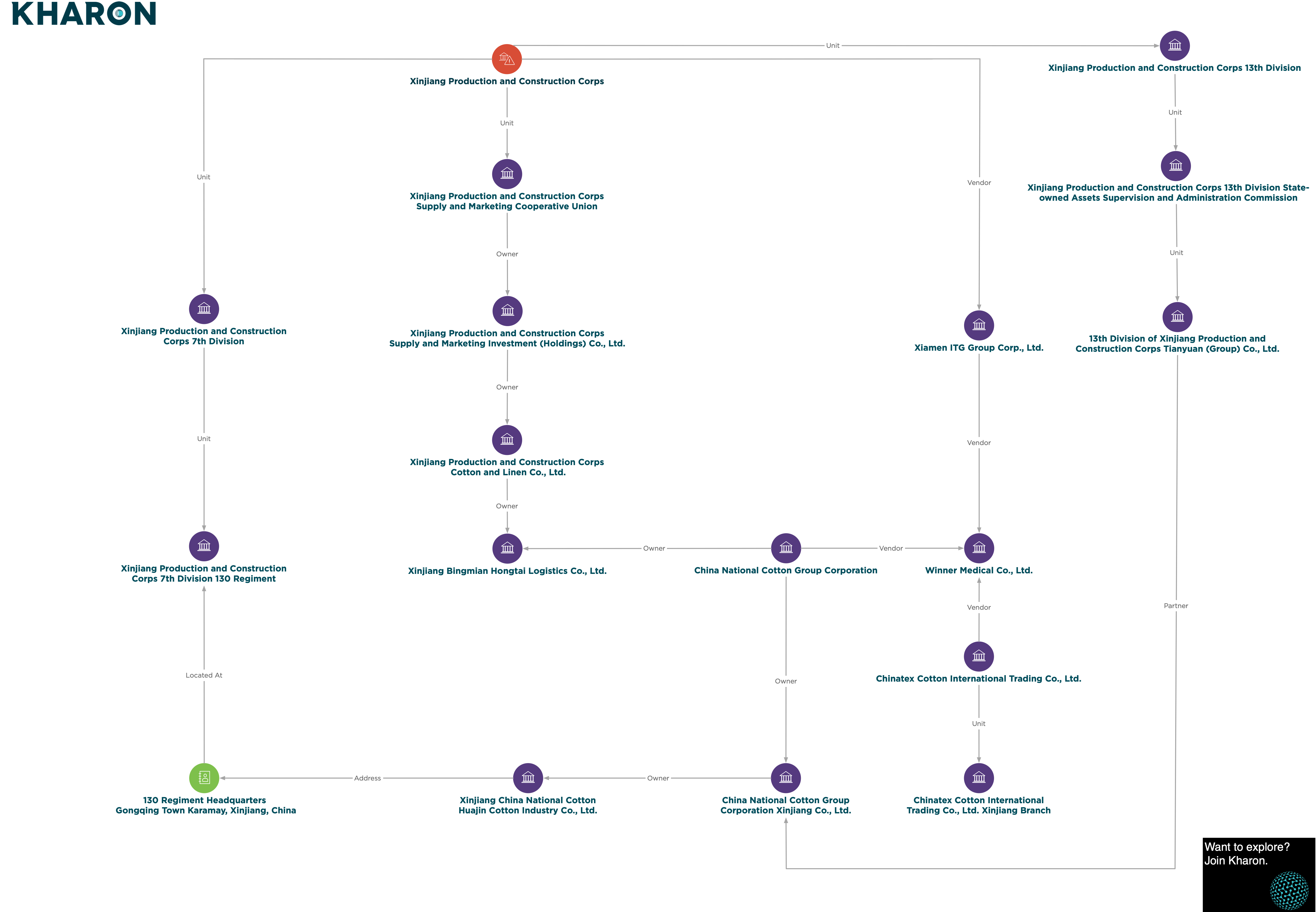 Nevertheless, U.S.-based companies, including a national pharmacy chain, continued to purchase significant amounts of PPE and other medical products containing cotton from Winner Medical in the past year, despite the company's deep ties to the Xinjiang cotton industry. 
It's unclear whether the Western firms receiving the products were aware of Winner Medical's Xinjiang supply chain. 
Winner Medical exported nearly 3.5 million kilograms of products to the U.S. and Canada in the past year, including tissue, bandages, gauze and other medical consumables containing cotton, publicly available shipping records show.
As COVID-19 swept the world, Winner Medical also began shipping pandemic supplies, including face masks and isolation gowns, to retailers and medical suppliers in the U.S. and Canada, with shipments continuing through late January, trade records show. Overseas subsidiaries of U.S. conglomerates have also purchased medical supplies from Winner Medical, according to trade records.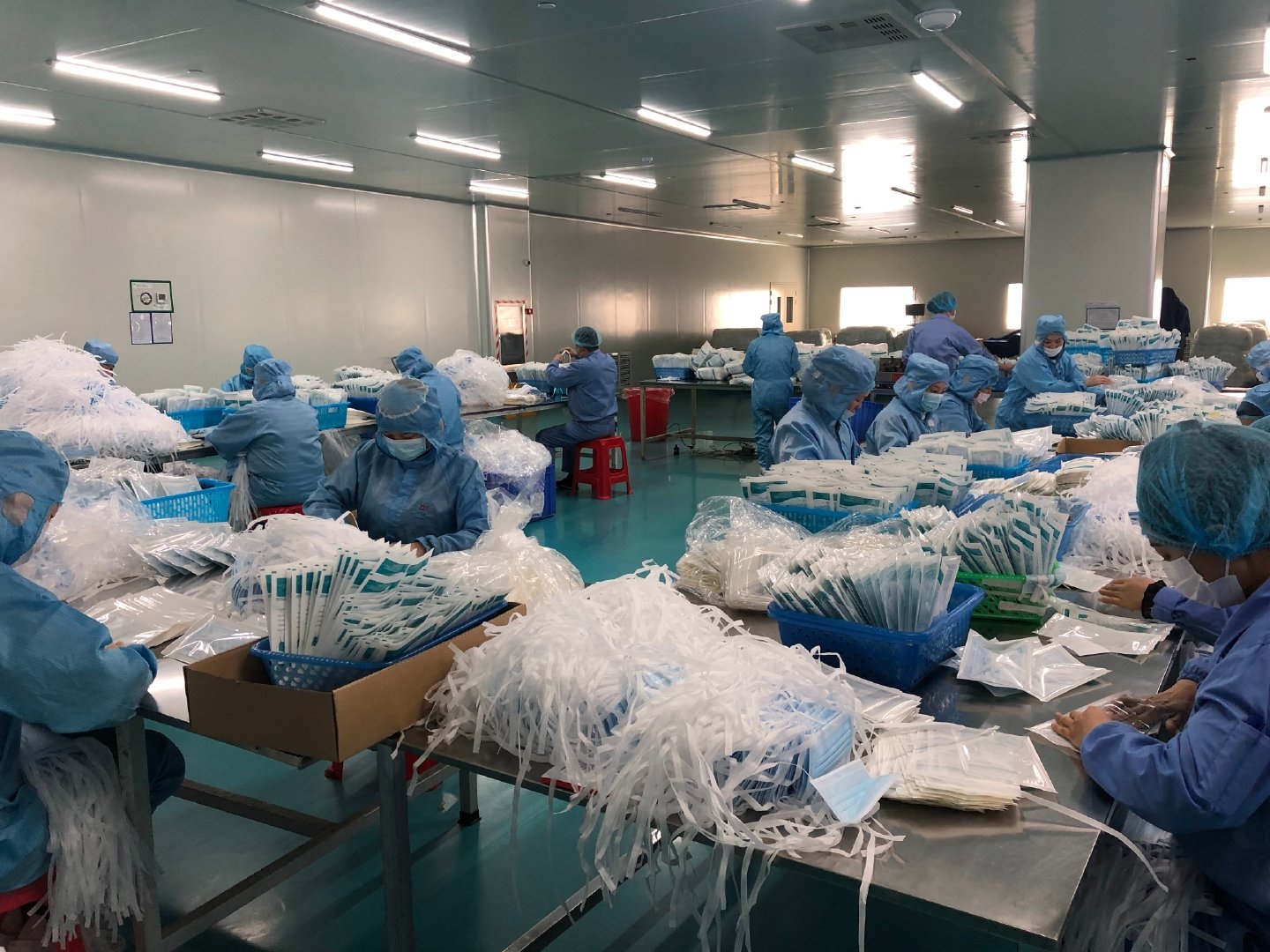 Three models of N95 face masks manufactured by Winner Medical and a subsidiary were tested by the U.S. Centers for Disease Control and Prevention's National Institute for Occupational Safety and Health (NIOSH), but they were not approved, according to publicly available agency records.
The company has also received government contracts: The U.K. Department of Health and Social Care purchased GBP 122 million worth of PPE from Winner Medical, The Daily Telegraph reported last month.
Winner Medical sold other medical products, including cotton-based medical dressings and spunlace nonwoven fabric, to dozens of manufacturers, distributors, and retailers in more than a half-dozen countries in Europe and Asia., according to records reviewed by Kharon.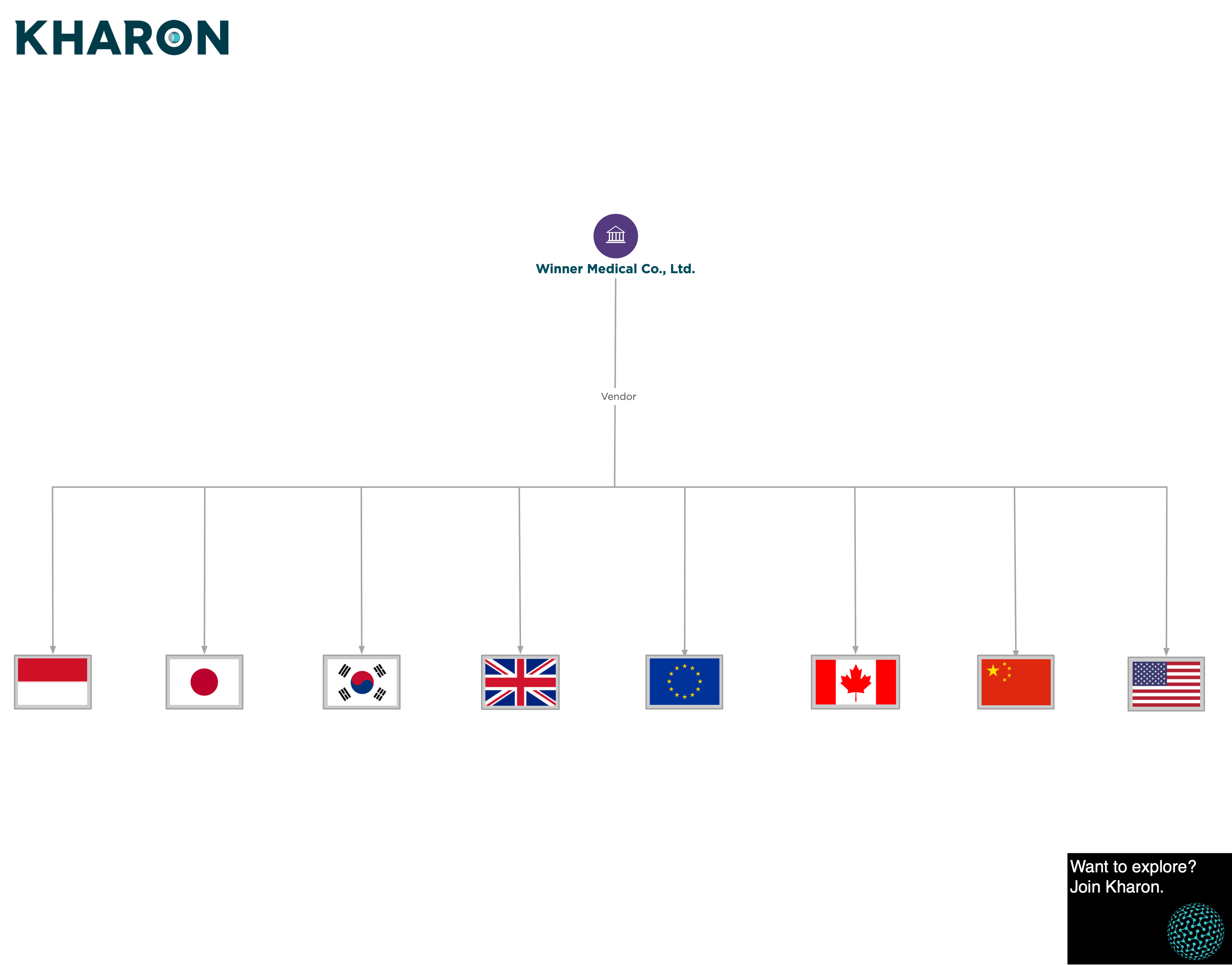 In some cases, the contracts called for Winner Medical to act as an original equipment manufacturer (OEM), which means that Winner's branding may not show up on the finished goods supplied to consumers. Nearly 90 percent of Winner Medical's total revenue worldwide in 2019 came from OEM agreements with non-Chinese firms, amounting to RMB 692 million (USD 107 million), securities filings show.
Last month, Canada and the U.K. announced their intentions to join the U.S. by banning imports of goods made with forced labor in Xinjiang. The Japanese government last year provided the U.S. and U.K. with intelligence on China's crackdown on ethnic minorities in the region, leading to stepped-up U.S. criticism over Chinese activities in the region, a source told Kyodo News last year. Winner Medical's largest OEM partnership in 2019 was with a Japanese company, which brought in RMB 105 million (USD 16.2 million) in revenue, records show.
Updated with additional information.
---