Implementing New Regulation, U.S. Lists Chinese, Russian Military End Users
The list is not considered exhaustive, the U.S. Commerce Department said. Exporters will be responsible for ensuring their transactions comply with licensing requirements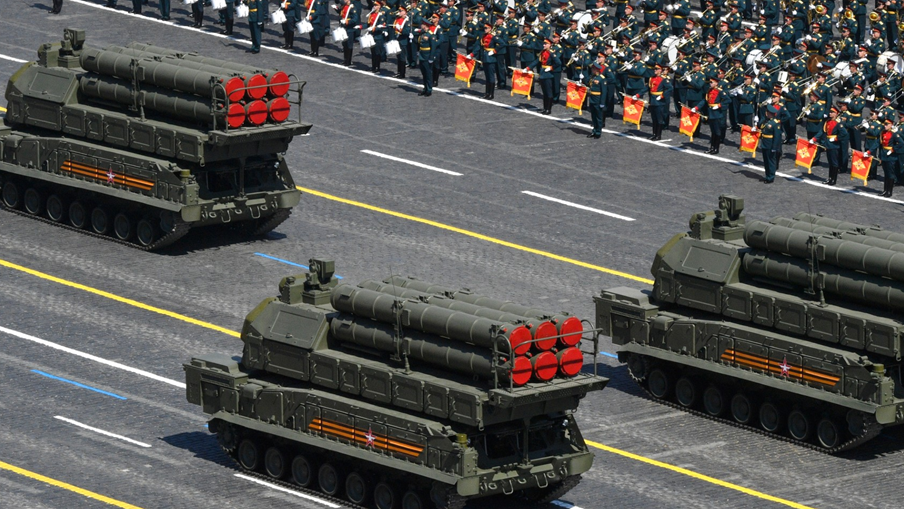 Russia held its 2020 Victory Day parade in June. (Source: Kremlin.ru)
By Samuel Rubenfeld, Megi Hakobjanyan and Priscilla Kim
Tuesday, December 29, 2020
The U.S. Commerce Department recently established a new list under its export controls regime, implementing regulations restricting shipments of certain items to military end users, or for military end use.
Exporters seeking to send items to firms on the new Military End User (MEU) List will need a license to ship the goods because the listed entities represent risks of military end use, or are military end users, in China, Russia or Venezuela, the Commerce Department said. Rules in effect since June expanded export restrictions for military end use, and end users, to China; previously the restrictions applied only to Russia and Venezuela, Kharon reported in April.
"This action establishes a new process to designate military end users on the MEU List to assist exporters in screening their customers for military end users," said Commerce Secretary Wilbur Ross.
Prior to the announcement, exporters were responsible themselves for identifying military end users, assuming they hadn't previously been "individually informed" about the matter, according to a final rule published last Wednesday in the Federal Register. Exporters will still be responsible for ensuring their transactions are in compliance with the requirements, because the Commerce Department can't list every military end user or party representing a diversion risk, or identify all situations which could lead to an item being used for a "military end use," the rule said.
Alongside the new rule, the Commerce Department placed 103 companies on the new MEU List: 58 are Chinese firms, and the remaining 45 are based in Russia. The department did not name any Venezuelan companies to the new MEU List. The list is not exhaustive and it doesn't imply that others not included are exempt from the restrictions, the Commerce Department said.
Among the Russian entities on the new MEU List was the Ministry of Defense, which has a sprawling structure that includes more than 100 corporate holdings, as well as hundreds of active military units, dozens of research centers, institutes of higher learning and health clinics, according to a review by Kharon.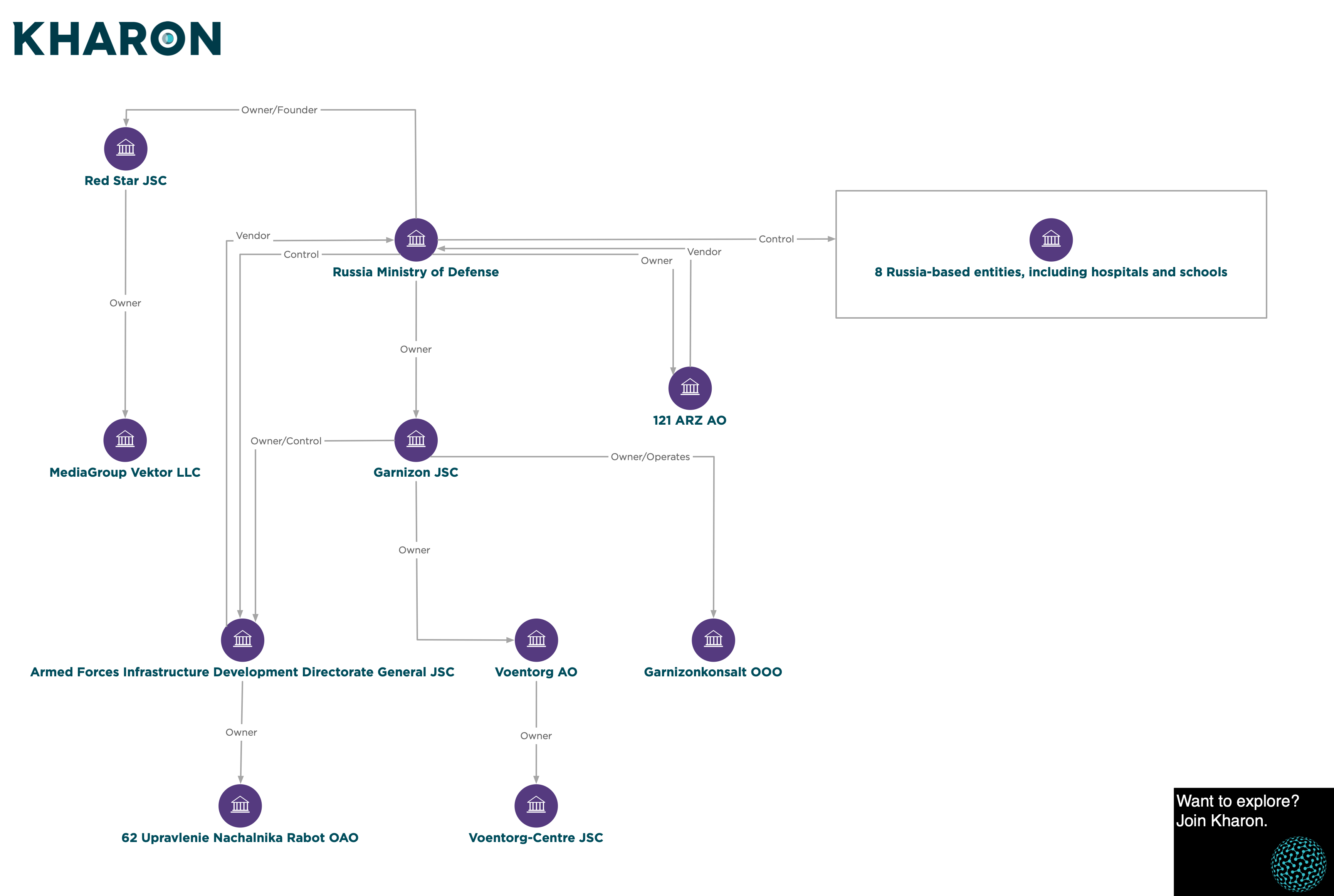 Rosoboronexport OJSC, Russia's main arms export entity, is now subject to another round of U.S. restrictions. The firm was sanctioned by the U.S. Treasury Department in April 2018 over its support to the Syrian government, and it was listed as an entity in the Russian defense sector under the Countering America's Adversaries Through Sanctions Act (CAATSA). 
A Turkish defense procurement company was added earlier this month to a new CAATSA-focused list after it had acquired and tested a missile system from Rosoboronexport, Kharon reported. A Chinese procurement entity was sanctioned in 2018 for buying the missile system.
United Aircraft Corporation (UAC), Russia's leading domestic civil and military aircraft conglomerate, was also added to the MEU List, along with its subsidiary, Irkut Corporation. The MS-21 civilian aircraft was developed by Irkut Corporation, Kharon reported last year, and in April the company received U.S.-branded parts for the MS-21, according to trade data. 
UAC will be divided into separate divisions for its civilian and military aircraft, but the civilian sector is unprofitable, Russian media reported in 2019, citing comments over the course of the year from the head of Rostec, UAC's parent company. 
Rostec is separately subject to U.S. financial restrictions imposed on the Russian defense sector. The company owns the "blocking stake" of Korporatsiya Vsmpo Avisma, which is the world's largest producer of titanium, according to its website. Vsmpo Avisma, also added to the MEU List, has a U.S. subsidiary that provides sales distribution and service center processing, and it has shipped hundreds of thousands of dollars of goods this year to its Russia-based parent, records show.
Some Russian entrants to the new MEU List are private companies, added due to their ties to the military sector. 
One of them is Kamensk-Uralsky Metallurgical Works J.S. Co. (KUMZ), a producer of high-value aluminium products. The company, ultimately owned by the U.S.-sanctioned Russian billionaire Viktor Vekselberg, concluded more than 20 contracts since late 2015 worth more than RUB 610 million as part of ongoing agreements with the producer of a hypersonic missile system, according to procurement documents. 
KUMZ's other customers include several Russian companies added to the new MEU List, including Tactical Missiles Corporation JSC, Tupolev JSC, Irkut Research and Production Corporation Public JSC and Sukhoi Aviation JSC, records show. A lawsuit filed in 2019 against subsidiaries of Deutsche Bank AG in New York over blocked payments to KUMZ is ongoing amid talks of a potential settlement, according to the court docket. 
Radiotechnical and Information Systems (RTI) Concern, another firm added to the new MEU List, is one of the main holdings of AFK Sistema PAO, a large publicly traded Russian investment firm, Kharon reported earlier this month. RTI itself owns a number of subsidiaries  involved in radio engineering, rocketry and integrated communications, one of which has been acquiring U.S.-made technology such as computer processors and satellite transmitters, according to records seen by Kharon.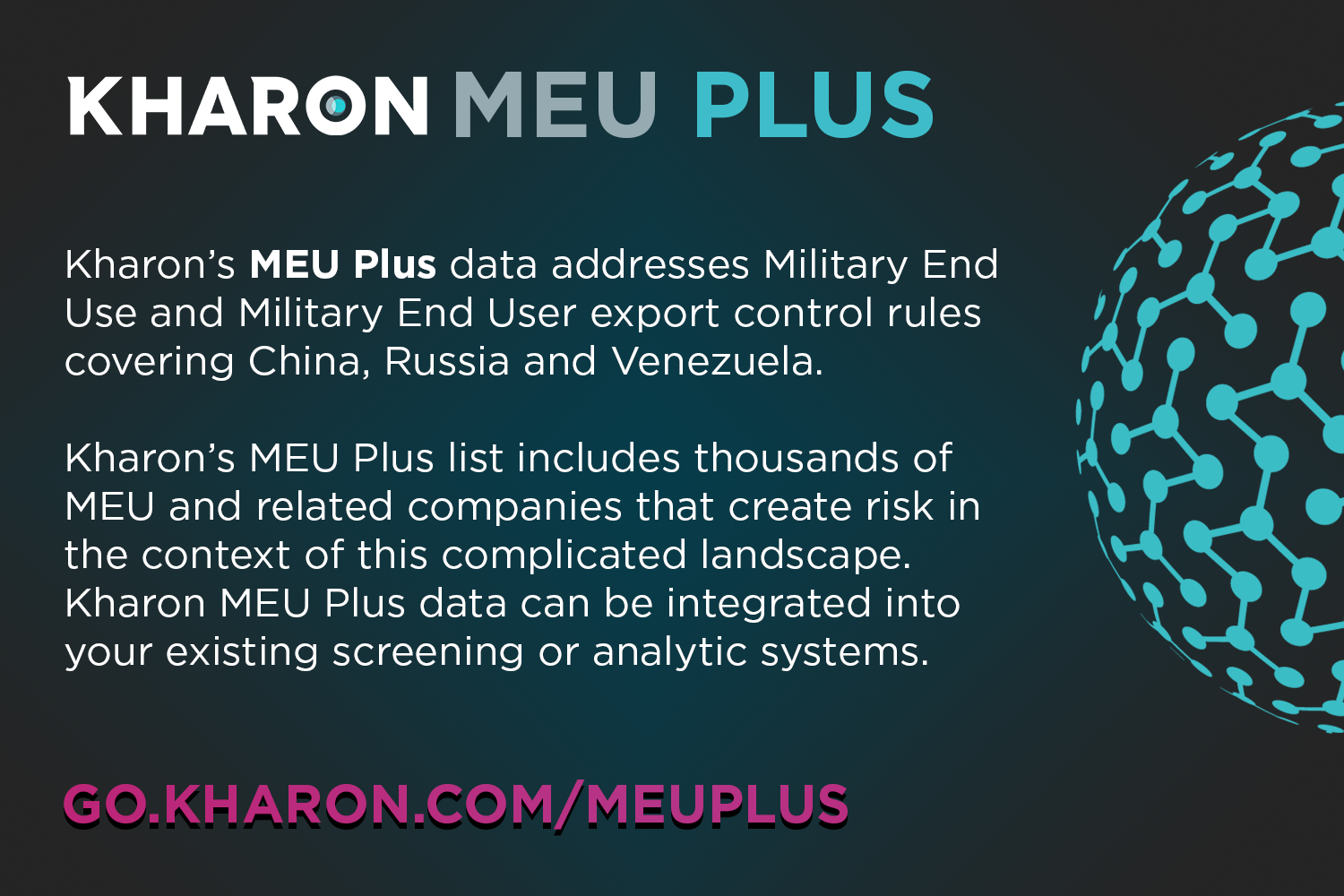 The MEU List announcement also came days after the Commerce Department made 77 additions to its Entity List, imposing export restrictions on companies including Semiconductor Manufacturing International Corporation (SMIC), China's largest maker of semiconductor chips, and 10 of its affiliates. Specifically, license applications to ship items to SMIC required to produce advanced micro chips at 10 nanometers or below will be subject to a presumption of denial, the rule said. However, the chips the company sells are not covered by the denial and the company already has enough of the needed equipment to make the ones that are, according to media reports. 
China Communications Construction Company Ltd. (CCCC), another Chinese company added to the Entity List, enabled Beijing's claims to, and helped militarize disputed outposts in, the South China Sea, according to the Commerce Department. Several of its subsidiaries were added to the list in August. The U.S. in July rejected China's claims to the disputed waters.
CSSC Huangpu Wenchong Shipping Co., Ltd., also added to the Entity List over China's effort to claim the South China Sea, has sought western technology in recent months, according to tender documents. 
One November 2020 bid, for maritime equipment and technology, was won by the No. 711 Research Institute of China Shipbuilding Industry Corporation, which was added to the list for acquiring U.S.-origin items in support of programs for the Chinese military. The Norwegian subsidiary of a U.S. firm received first place for a separate bid issued last month by CSSC Huangpu Wenchong Shipping for a drilling system's well control system equipment and waterpipe partition, tender documents show. Another U.S. company came in second place, according to the tender documents.
Separately, on Monday the U.S. Treasury Department issued guidance relating to an executive order prohibiting investments in Chinese military firms that comes into effect early next year. 
The ban applies to Chinese military entities identified by the Treasury, as well as those that "exactly or closely matches the name" of a designated military firm, according to the guidance. Examples of financial instruments covered by the prohibition include publicly traded securities, as well as derivatives, warrants, American depositary receipts (ADRs), global depositary receipts (GDRs), exchange-traded funds (ETFs), index funds and mutual funds, the guidance said.
"The Trump administration is coordinating closely to counter the threat these companies present to the economy and national security of the United States," said Secretary of State Mike Pompeo. "This ensures U.S. capital does not contribute to the development and modernization of the People's Republic of China's (PRC) military, intelligence, and security services."
---