By Maxim Kondratenko and Robert Kim
February 22, 2023
---
BrahMos Aerospace, a joint venture between Indian and Russian defense firms, has exported Western-made electronics and other articles with military applications to its Russian parent company since Russia's February 2022 invasion of Ukraine.

The research and development organization of India's Ministry of Defence owns 50.5% of the joint venture. Military-Industrial Corporation NPO Mashinostroyenia, a Russian rocket design bureau sanctioned by the U.S. and Canada in 2014, owns the other 49.5%. The BrahMos supersonic cruise missile, capable of being launched from aircraft, land-based launchers, surface ships, and submarines, is BrahMos Aerospace's main product.

Shipments of Electronic Components to Russia

As recently as September 2022, BrahMos Aerospace sent shipments of electronics and parts to its sanctioned Russian parent company. Shipping data reviewed by Kharon showed 111 shipments of products from BrahMos Aerospace to NPO Mashinostroyenia from 2018 through September 2022. These items included radio-navigation equipment, programmable controllers, antennas and parts for antennas, and other products with military application.

India's navy, army, and air force are the main buyers of the BrahMos missile, including India's Russian-designed Sukhoi Su-30MKI fighters built under license by Hindustan Aeronautics. BrahMos Aerospace has demonstrated the missile to Russia's Ministry of Defence but has not announced any deals to export it to Russia.

Imports by BrahMos Aerospace of parts and materials from Western companies have included GPS receivers and antennas from a Canadian company and other equipment and materials from companies based in the U.S., Germany, and France, according to shipping data.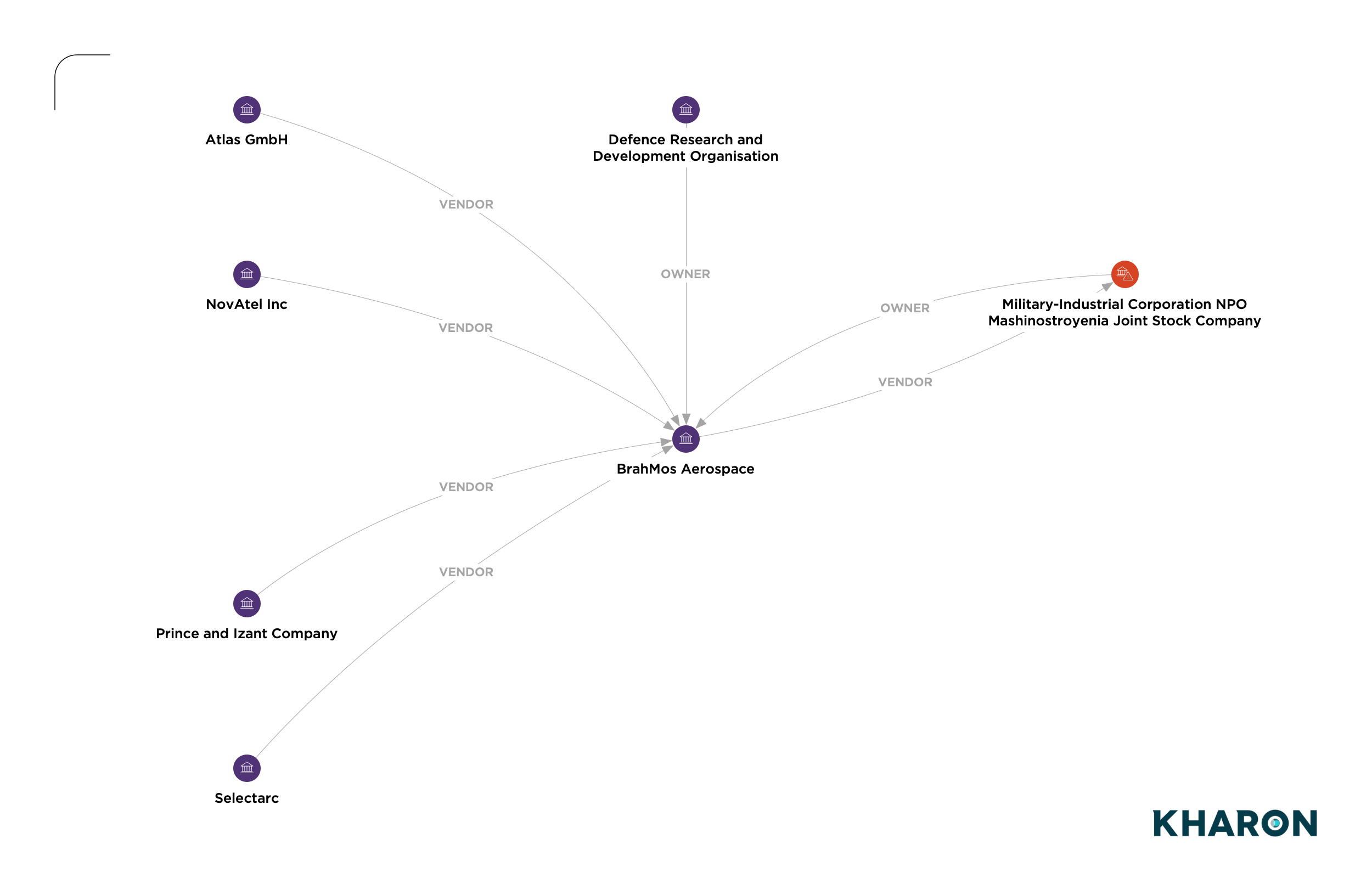 Continued Procurement Despite Sanctions Pressure

BrahMos Aerospace is part of a growing list of companies, in multiple countries, found by Kharon to have supplied Western-made dual-use items to Russian defense industries.

Western-manufactured components are crucial to the defense industries that keep Russia's armed forces supplied with advanced weaponry for Russia's war effort in Ukraine. Microelectronics and other parts made in the U.S. and other Western countries have been found in Russian missiles and UAVs recovered in Ukraine, showing that Russian defense industries have acquired — and continue to acquire — critical dual-use technologies despite international sanctions in place since Russia's 2014 takeover of Crimea.

___


Related Insights

Russian Import Network Acquired Electronics Through Companies That Supply Chinese and Western Manufacturers

Chinese Chipmaker Selling Military UAV Components to Iran Has Footholds in U.S. and Canada

German Partnership Supplied Western Dual-Use Technology to Russian Defense Companies

U.S. and EU Warn of Russian Defense and Military Supply Chains