By Morgan Brown, Alexis Nicholson, Michelle Phillips
August 9, 2023
---
This is the first of a two-part series investigating the international procurement networks supporting Iran's missile program. Part two will focus on entities in the network that benefited from ties to Chinese companies and universities with ties to the People's Liberation Army (PLA).
A wide-ranging network in China, India, and Turkey have supplied Iran with centrifuge components, missile propellants, and western products for its ballistic missile program. This support has enabled Iran's development and proliferation of missiles capable of carrying nuclear warheads in spite of U.N., E.U. and U.S. restrictions.
European officials recently informed Iran they plan to retain E.U. ballistic missile sanctions set to expire in October under a "Sunset Provision" of U.N. Security Council Resolution 2231, which was agreed to as part of the 2015 Joint Comprehensive Plan of Action (JCPOA), Reuters has reported.
In July 2023, the U.S. Congress introduced the MISSILES Act, a bipartisan bill set to impose sanctions on foreign persons engaged in supporting Iranian missile related activity regardless of whether U.N. restrictions remain in effect. And as negotiations to restore the 2015 nuclear deal are reportedly ongoing, European and American authorities have sanctioned Iranian defense officials, companies, and facilitators supporting the country's military program.
A Key Intermediary
Iran's missile procurement primarily centers around PB Sadr, a Tehran-based company established in 2003 and sanctioned in March 2022 by the U.S. Department of the Treasury for its connections to the Iranian Defense Industries Organization (DIO), a state-owned conglomerate that provides Iran's military with manufacturing capacity and technical abilities.
According to the U.S. government, PB Sadr has served as "a key intermediary" to procure parts used to develop missile propellants, and "the recipient of the centrifuge components" on behalf of Iran's DIO.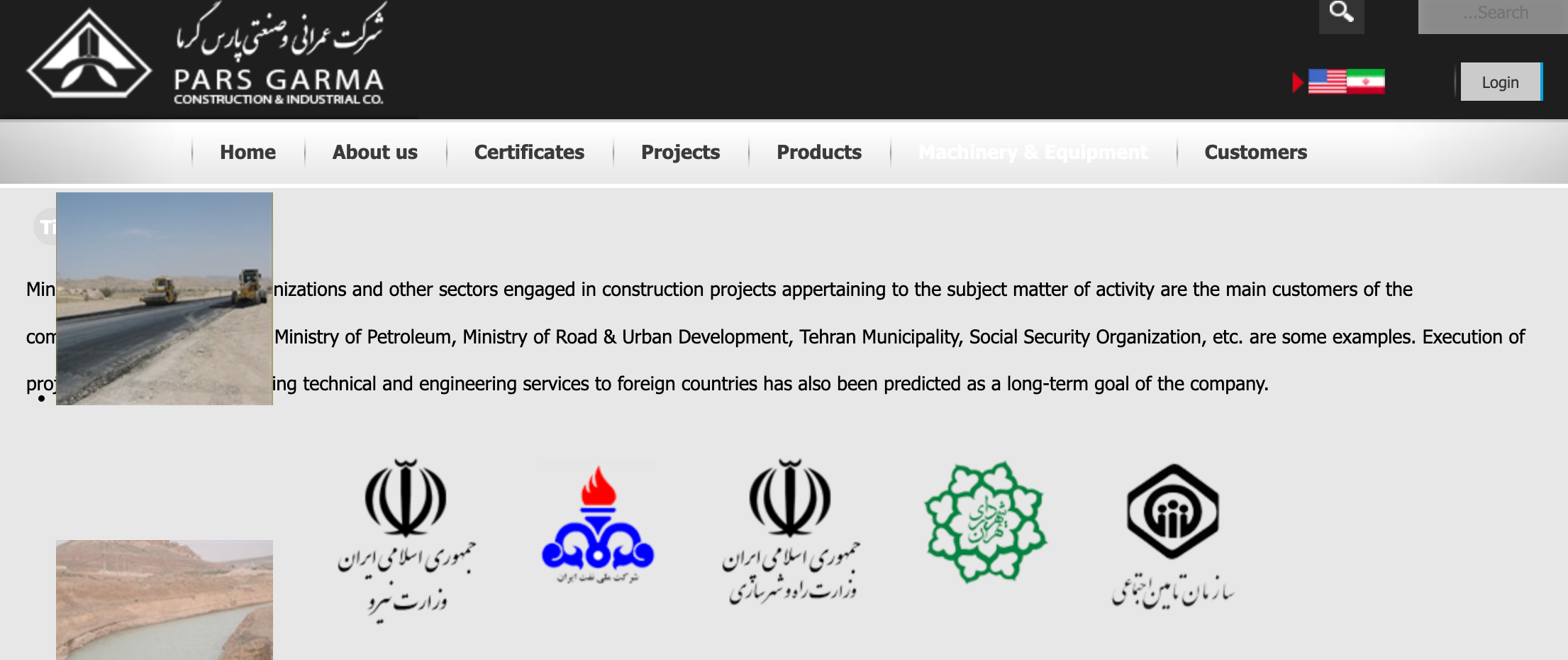 Centrifuge Parts
Corporate and trade records, court documents, and company websites indicate that PB Sadr and a network of affiliates have for years accessed foreign supply channels for materials and missile components through sources not previously named.
Chinese, Turkish, and Indian companies have shipped commodities, components, and machinery – including some western manufactured products – into Iran through PB Sadr.
In June 2023, the U.S. government sanctioned three Chinese suppliers for selling "tens of millions of dollars' worth of nonferrous metals" and centrifuges to Parchin Chemicals Industries (PCI), "with PB Sadr acting as an intermediary."
In one example, PCI – an affiliate of Iran's Ministry of Defense – sought centrifuges from Zhejiang Qingji Ind. Co. Ltd. in eastern China to produce nitrocellulose, an essential raw material for propellants and combustible components used in ballistic missiles. Several leaders and employees of Zhejiang Qingji (including its director and general manager) were sanctioned in the same action for "deliberately obfuscat[ing] the ultimate end-user of Zhejiang Qingji's shipments," the U.S. government said.
Alternate Pathways
In the summer of 2020, Turkish company NPK Plastik exported two shipments of stainless steel strips to PB Sadr. The following January, NPK Plastik also shipped 1,260kg of epoxy resin – a strong adhesive most commonly used for manufacturing, engineering and industrial purposes – from Switzerland to Utia Chem Engineering, an Iranian company unrelated to PB Sadr that was previously implicated in exporting military-grade materials to Iran.
Between September 2021 and February 2023, Turkish zipper manufacturer Nurbag Dokuma shipped over USD 180,000 of "zippers" to PB Sadr and its parent/partner DIO, totaling 1,249 kg. Nurbag Dokuma has also sold "components and parts" and other materials to Iranian entities and industrial companies, one of which is involved in the procurement of centrifuges from Turkey, according to trade records.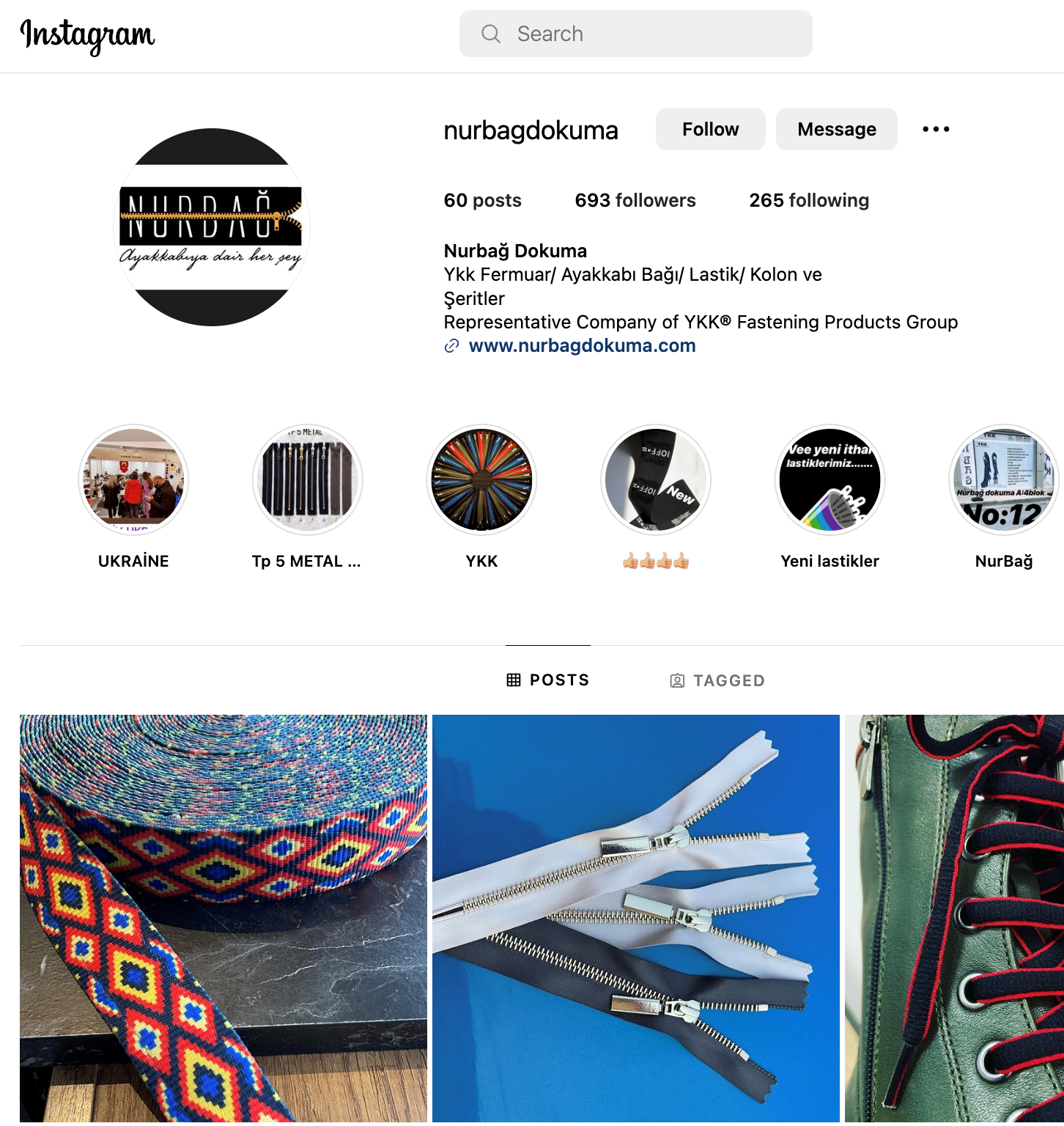 Despite the continued imposition of sanctions, Iran's procurement networks remain intact, continuing to operate many channels through which it is able to import components and materials for military purposes.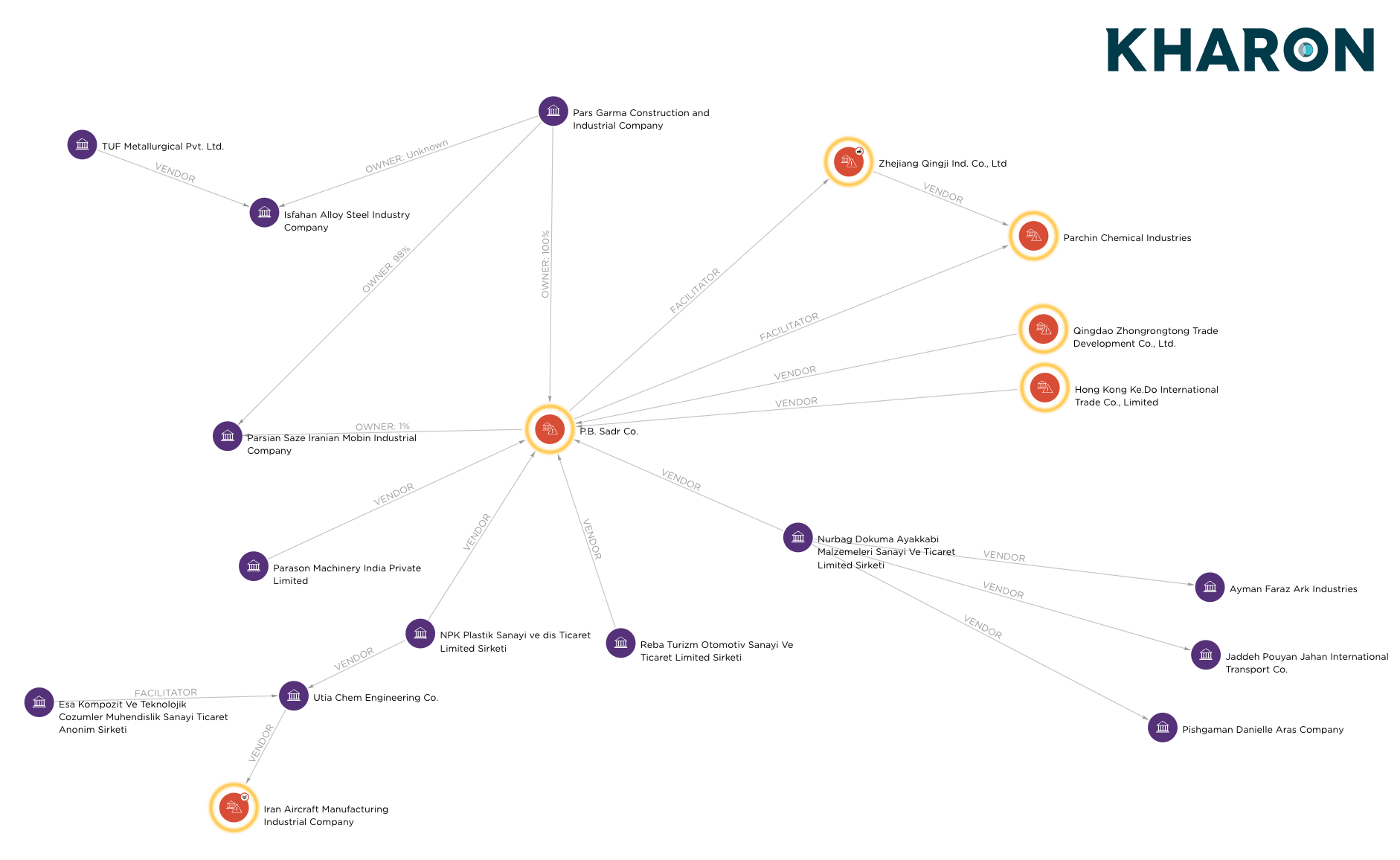 Kharon ClearView and LensView users can explore the PB Sadr network directly in the Kharon platform. Click here to view.