On November 5, 2018, the US re-imposed nuclear-related sanctions on Iran and designated over 700 individuals, companies, aircraft, and vessels, including three banks in the Bonyad Taavon Basij network. Bonyad Taavon Basij was sanctioned in October for operating "a vast network of businesses providing financial support to the Basij Resistance Force (Basij)," a paramilitary force subordinate to Iran's Islamic Revolutionary Guard Corps (IRGC). 
According to the designation statement, Bonyad Taavon Basij "employs shell companies and other measures to mask Basij ownership and control over a variety of multibillion dollar business interests in Iran's automotive, mining, metals, and banking industries, many of which have significant international dealings across the Middle East and with Europe." 
The US Treasury sanctioned 20 Iranian companies and financial institutions in the economic conglomerate, including Esfahan's Mobarakeh Steel Company, Parsian Bank, Sina Bank, and Bank Mellat. According to the designation statement, a number of these entities "have known business ties with companies around the globe." 
The Treasury Department warned that international companies "that partner with companies associated with the Basij are conducting business that could contribute to the ongoing human rights abuses and terrorism the Basij exports to the region," including the "recruitment and training of child soldiers" for regional conflicts.   
Insights produced by Kharon Dynamic Analytics reveal the wide scope of companies with material relationships to the the Bonyad Taavon Basij network and its holdings. 
While most of the Bonyad Taavon Basij network's holdings are in Iran, several of its subsidiaries and branches are domiciled abroad, including the United Kingdom, Turkey, Armenia, Kazakhstan, and South Korea.  
Dozens of firms and financial institutions in Iran, Western Europe, the Middle East, and Asia have engaged in commercial relationships with Bonyad Taavon Basij, its designated affiliates, or their majority-owned holdings since 2014.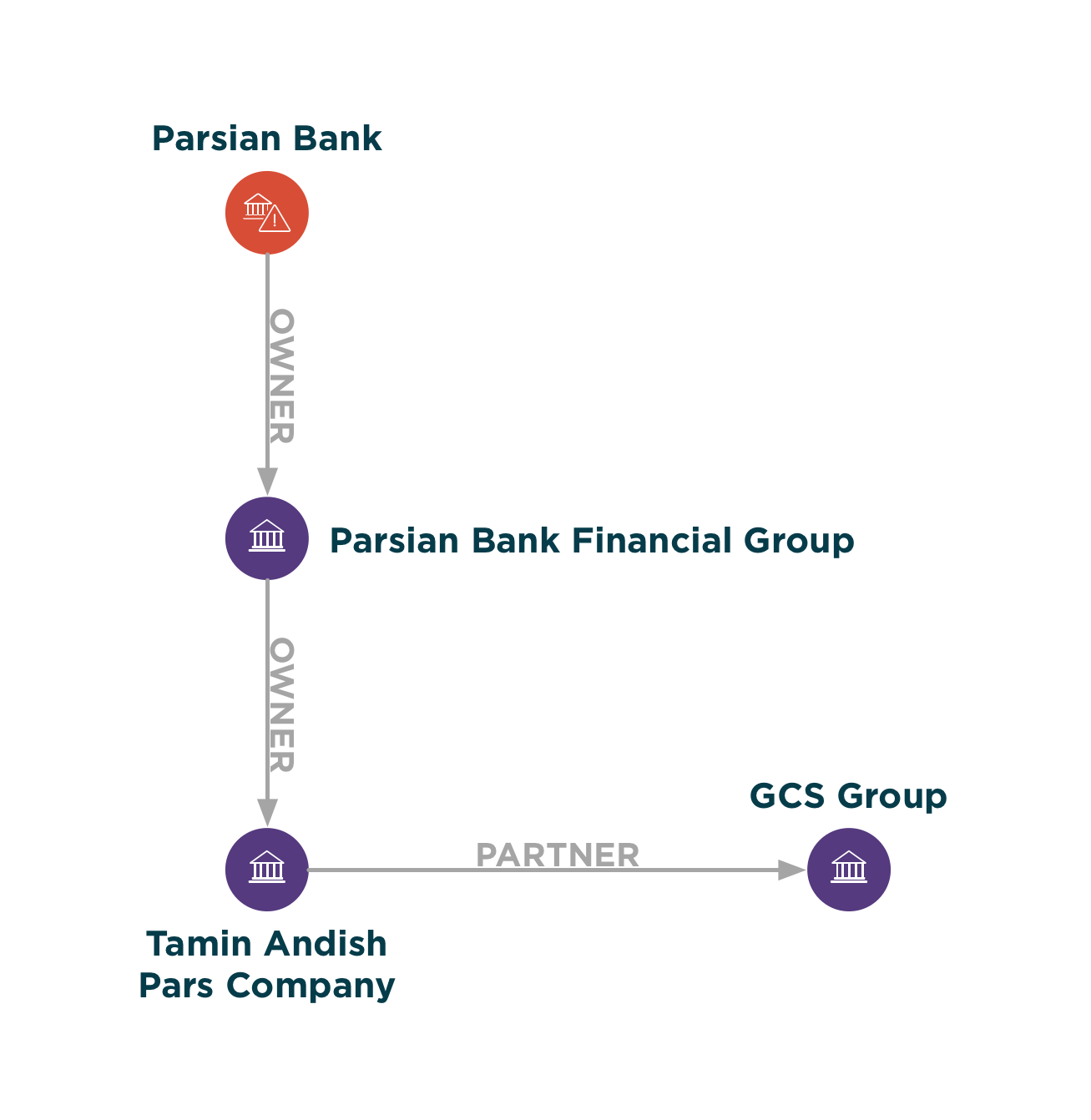 For example, Tamin Andish Pars Company, which is majority owned by Parsian Bank, advertises itself as the "sole partner" in Iran of Australia-based Global Credit Solution Group (GCS). 
Esfahan's Mobarakeh Steel Company, which was sanctioned for generating revenue for Bonyad Taavon Basij, has signed a series of agreements to import equipment and machinery for steel plants from Italy-based steel conglomerate Danieli Group, according to February 2018 media reporting.  
A Danieli Group press release stated that the Italian company's agreements with Mobarakeh Steel Company were worth approximately EUR 5.7 billion.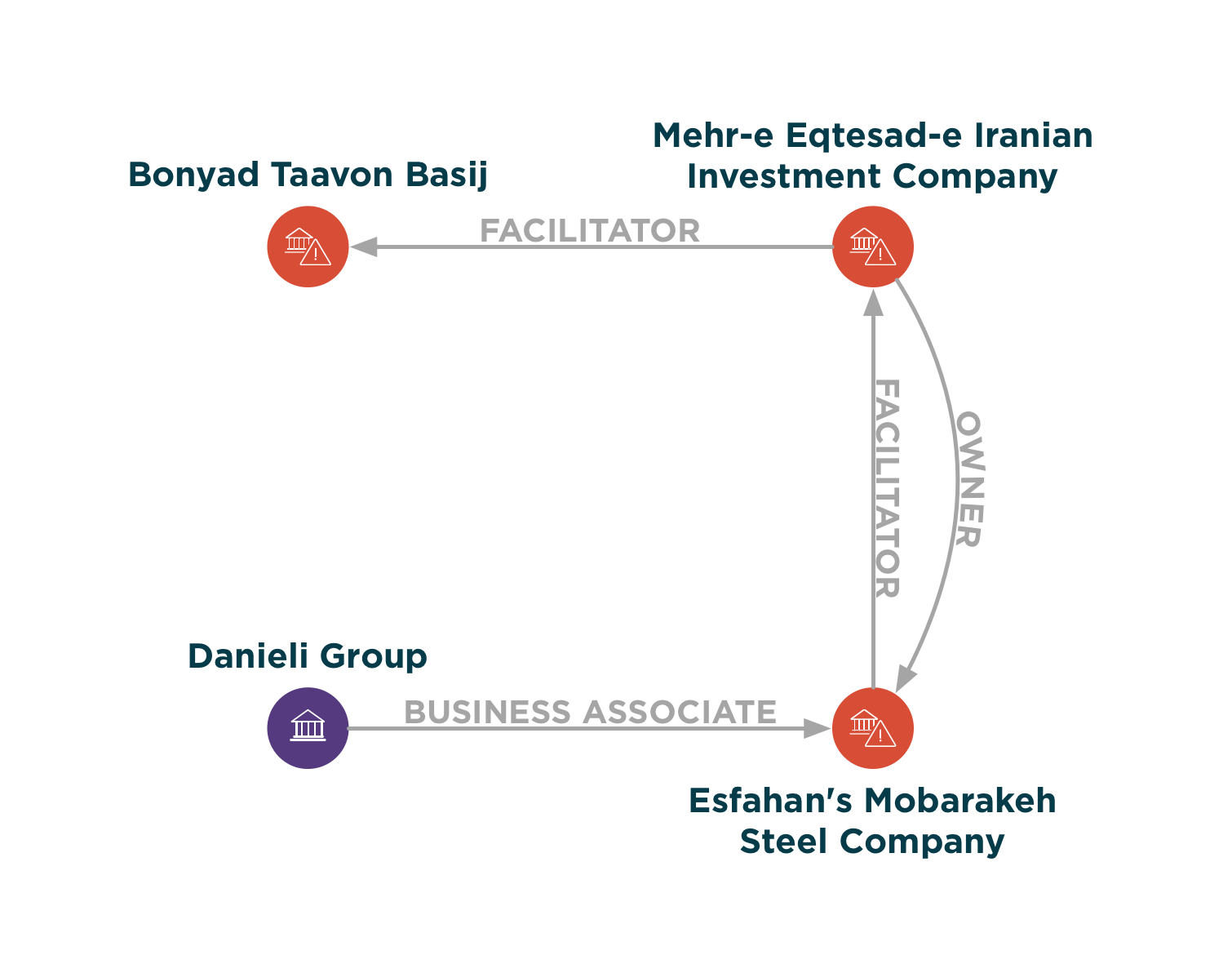 In September 2017, the China state-owned CITIC Group signed an agreement with a consortium of Iranian banks, including Parsian Bank, to provide a $10 billion credit line to fund energy, environmental, and transportation projects. 
Banks in the Bonyad Taavon Basij network established relationships with European financial institutions following the January 2016 implementation of the Iran nuclear agreement.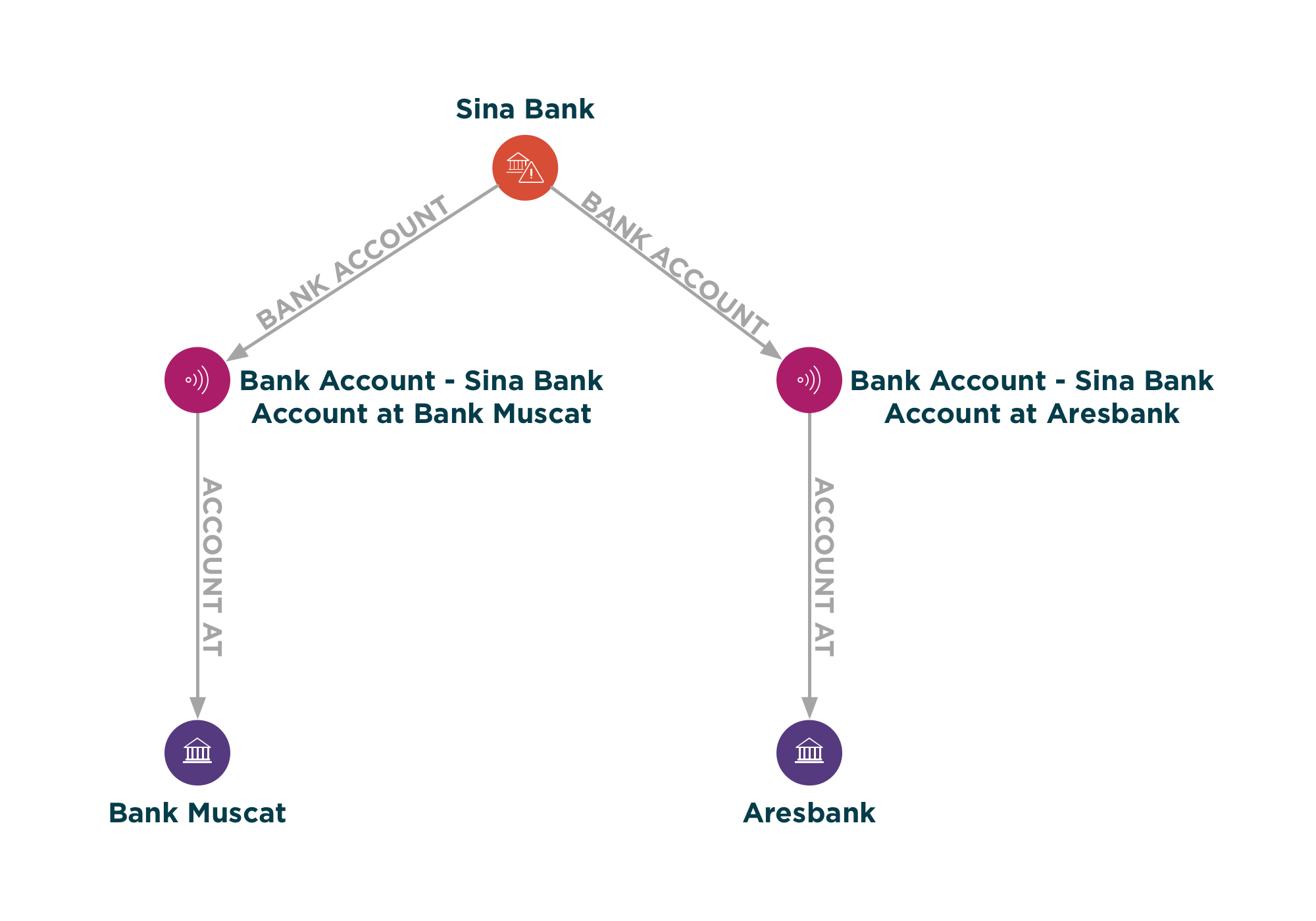 In June 2017, Sina Bank announced it opened an account with Spain-based Aresbank to "expand its international operations and benefit from ties with foreign banks." Spanish refiners were using Aresbank to finance imports of Iranian petroleum as of June 2018. 
Prior to announcing its account with Aresbank, Sina Bank also opened an account with Oman-based Bank Muscat. Bank Muscat noted in a June 2018 investor presentation that it has a presence in Iran.