By Samuel Rubenfeld
Friday, October 29, 2021
---
The U.S. Treasury Department on Friday sanctioned several individuals and companies supporting the Iranian unmanned aerial vehicle (UAV), or drone, program. 
Iran's Islamic Revolutionary Guard Corps (IRGC) and its unit, the IRGC-Qods Force (IRGC-QF), have used and proliferated drones to terror groups under Tehran's influence, including Hizballah in Lebanon, Hamas in the Palestinian territories, Kata'ib Hizballah in Iraq and the Houthis in Yemen, according to the Treasury. The IRGC-QF has also brought the UAVs to Ethiopia, "where the escalating crisis threatens to destabilize the broader region," the Treasury said.
"Iran's proliferation of UAVs across the region threatens international peace and stability. Iran and its proxy militants have used UAVs to attack U.S. forces, our partners and international shipping," said Deputy Treasury Secretary Wally Adeyemo.
The designations on Friday were imposed under U.S. counterterrorism and counterproliferation authorities. The IRGC was designated in 2019 as a foreign terrorist organization (FTO), and both it and the IRGC-QF were sanctioned in 2007. 
The Iranian drone program has received increasing attention as its UAVs are changing the security landscape in the Middle East, The Wall Street Journal reported earlier this month.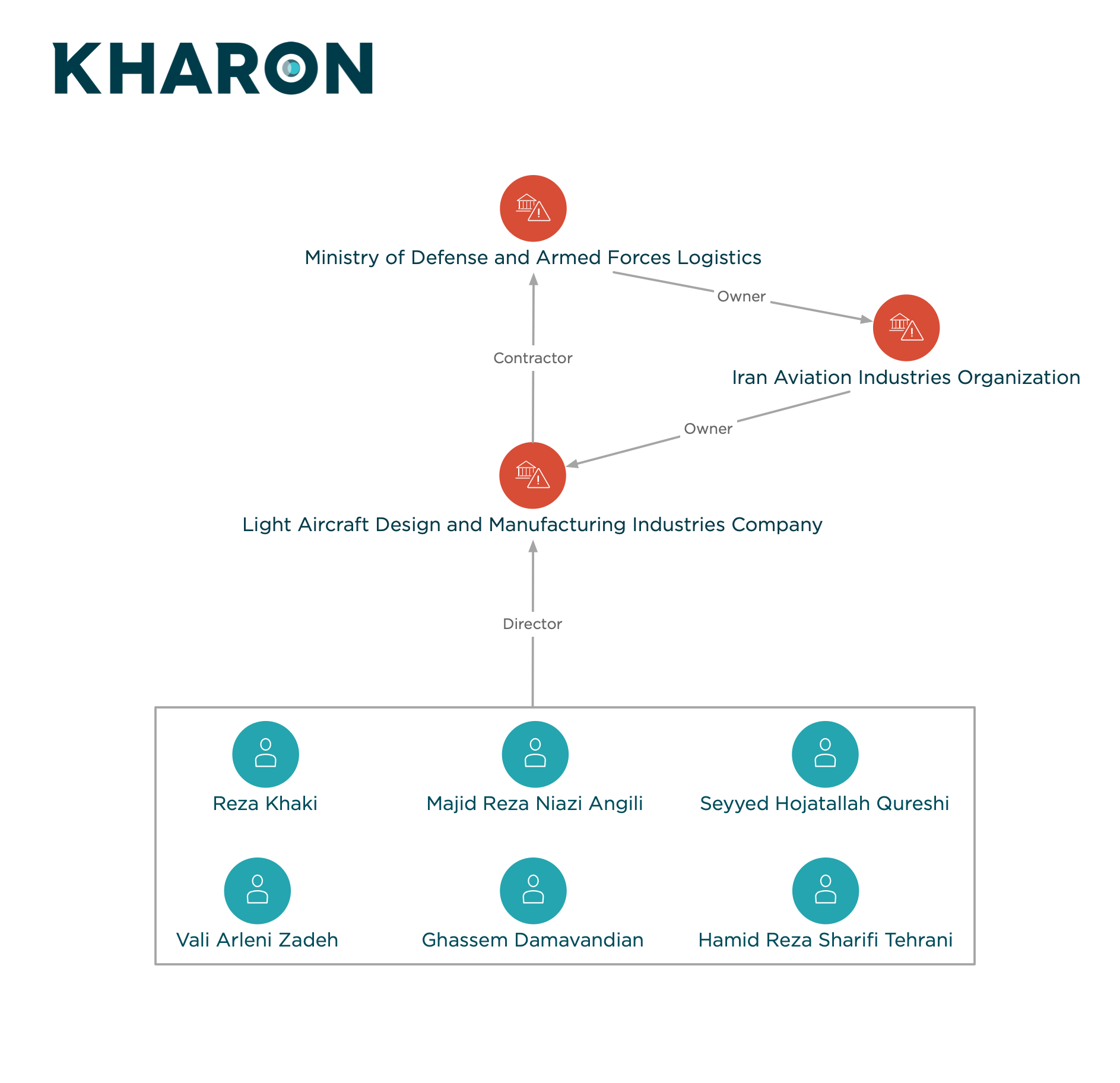 Iran's drone program traces its origins to the Light Aircraft Design and Manufacturing Industries Company, the report said. The firm is a U.S.-sanctioned subsidiary of the Iran Aviation Industries Organization, which itself is owned by the country's defense ministry (MODAFL). 
Iranian-made drones are "a buzzing menace for Saudi Arabia" amid the war with the Houthis in Yemen, but the threat they pose isn't temporary, according to The Atlantic Council. An Iranian firm received a shipment of a Swedish-made ignition coil that was later found in a Houthi drone, Kharon reported in February, after reviewing findings from a United Nations panel of experts report.
Engineers are using imported components to create UAVs that can accurately strike their targets at long distance and move quickly to evade air defenses, the Wall Street Journal report said. But because drones often rely on commercial, off-the-shelf items available online for everyday gadget assembly, blocking sales could be difficult, according to the report. And advances in technology "may soon free Iran of the need to import any drone parts at all," Kirsten Fontenrose, the director of the Scowcroft Middle East Security Initiative, wrote in August. 
Iran-backed militias in Iraq have used small, explosive-laden drones that divebomb and crash into their targets in late-night attacks on bases, including facilities used by U.S. forces, The New York Times reported in June. This week, U.S. officials said Iran was behind a drone attack on a military outpost in Syria where Americans are based, according to an Associated Press report. 
And Ethiopia's National Defense Force appears to be using Iranian-made drones as it conducts operations in the region of Tigray, according to a report in August by Bellingcat. (Last month, President Joe Biden signed an executive order authorizing wider sanctions relating to the Ethiopian conflict.)
IRGC Brigadier General Saeed Aghajani, who commands the drone program, was sanctioned Friday by the U.S. Under his leadership, the unit orchestrated the attack in late July on the commercial shipping vessel Mercer Street off the coast of Oman, the Treasury said. Aghajani was also behind a drone attack in 2019 against a Saudi Arabian oil refinery, the Treasury said.
Iranian forces have been responsible for several attacks against global shipping actors in the last few years, including two incidents in 2021 alone, according to the Treasury. Strikes in 2019 against six tankers were widely condemned, the Treasury noted, citing an IRGC operation in May of that year that resulted in damage to Saudi, Emirati, and Norwegian vessels.
Kimia Part Sivan Company (KIPAS) has worked with the IRGC-QF to improve its drone program, the Treasury said, including by conducting flight tests and providing technical assistance to UAVs transferred to Iraq for operational use. The Iran-based company has also procured components with the help of Mohammad Ebrahim Zargar Tehrani, who sourced items from firms based abroad, according to the Treasury. 
As chief of the IRGC's Aerospace Force Research and Self-Sufficiency Jihad Organization (SSJO), Brigadier General Abdollah Mehrabi has procured drone engines from Oje Parvaz Mado Nafar Company, a firm he co-owns and for which he's served as chairman, according to the Treasury. Mado Company and its managing director, Yousef Aboutalebi, have also obtained drone engines for the IRGC Navy and other entities supporting Iranian weapons development, including Aircraft Manufacturing Industries (HESA) and Qods Aviation Industries (QAI), the Treasury said. 
QAI is also known as Light Aircraft Design and Manufacturing Industries Company; it was sanctioned by the U.S. in 2013 and was listed a year earlier by the European Union as an entity linked to proliferation-sensitive nuclear activity, the Treasury said. The company recently received a large cash injection, raising its capital to the equivalent of USD 271.5 million, the Wall Street Journal reported earlier this month.
"The U.S. will use all available tools, including sanctions, to prevent, deter and dismantle the procurement networks that supply UAV-related material and technology to Iran, as well as the Iranian entities that engage in such proliferation," said Secretary of State Antony Blinken.