Iranian Metals Firms, Foreign Sales Agents Sanctioned by U.S.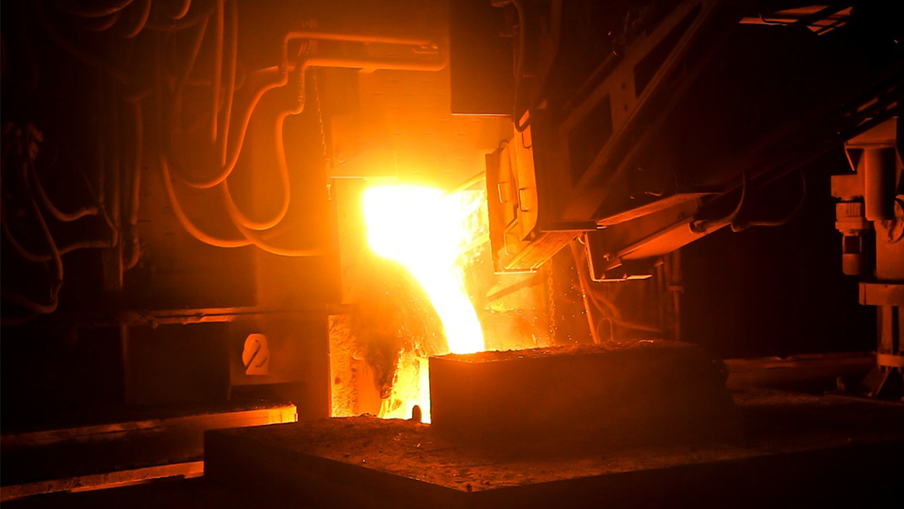 By Samuel Rubenfeld and Audrey Everist
Thursday, June 25, 2020
The U.S. Treasury Department on Thursday sanctioned companies operating in Iran's metals sector, a part of the country's economy seeking to maintain its growth amid downward economic pressure.
Iran has turned to metals as an economic lifeline after U.S. sanctions and other declines decimated its oil sector. The U.S. authorized sanctions on metals firms in May 2019, and took its first action against them in January. The designations announced Thursday target four steel, aluminum and iron companies, as well as foreign sales agents of a large steel firm.
"The United States remains committed to isolating key sectors of the Iranian economy until the revenues from such sectors are refocused toward the welfare of the Iranian people," said Treasury Secretary Steven T. Mnuchin.
Steel production in Iran fell for the first time in a decade amid the coronavirus pandemic, Kharon reported earlier in June. Exports of Iranian steel products were down 40 percent in the first two months of the Iranian calendar year ending May 20, following growth of 18 percent across the 12 months prior, according to recent figures from the Iranian Steel Producers Association.
The latest designations focused primarily on subsidiaries and foreign sales agents of Esfahan's Mobarakeh Steel Company, which is the country's largest steel producer. The company's production accounts for 1 percent of Iran's gross domestic product, the Treasury said. 
Mobarakeh Steel's owner is the state-owned mining holding company Iranian Mines and Mining Industries Development and Renovation Organization (IMIDRO). Mobarakeh Steel was sanctioned in 2018 under U.S. counterterrorism authorities for providing funds to an investment firm tied to a paramilitary force controlled by the Islamic Revolutionary Guard Corps (IRGC), and it was designated again in January under the authority against the Iranian metals sector.
The Mobarakeh Steel subsidiaries sanctioned Thursday generated the equivalent of tens of millions of dollars annually from the sale of the company's products, according to the Treasury. Metil Steel is an Iran-based producer and exporter majority owned by Mobarakeh Steel. 
Tara Steel Trading GmbH, a wholly owned subsidiary of Mobarakeh Steel based in Germany, generated the equivalent of nearly USD 60 million in sales in 2018, and held assets valued at the equivalent of more than USD 100 million, according to the Treasury. It also purchased tens of millions of dollars in spare parts for Mobarakeh Steel, the Treasury said.
Metil Steel sold its 30 percent stake in Tara Steel to Mobarakeh Steel in 2017, financial statements from Tara Steel show. Two of Tara Steel's managing directors have been representatives of Mobarakeh Steel, according to corporate records and media reports. 
And Tara Steel has supplied spare parts and materials to Hormozgan Steel Company, another sanctioned firm, according to Hormozgan Steel's financial reports from 2015.
Three majority owned Mobarakeh Steel sales agents based in the United Arab Emirates were also sanctioned Thursday. 
Better Future General Trading Co. LLC, one of the sanctioned UAE-based sales agents, was also named in the Hormozgan Steel financial statements as a spare parts supplier. The company claimed to be the main regional exporter of Mobarakeh Steel products, the Treasury said. Between 2018 and 2019, it participated in the equivalent of more than USD 100 million worth of trade in spare parts with its parent company, according to the Treasury.  Better Future shares identifying information with another sanctioned sales agent.
Better Future was the consignee for two mid-April 2020 shipments of 280 metric tons of low-carbon ferromanganese, each worth about USD 467,000, according to trade data. Ferromanganese is used in steelmaking activities. The shipper, India-based Oswal Alloys Pvt. Ltd., also sent nearly 3,000 metric tons of goods worth USD 4.8 million to Germany-based Rhein Engineering Metall GmbH, which shares a manager with Tara Steel, according to shipping data and corporate records.
The third sanctioned sales agent, Pacific Steel FZE, has marketed itself as a supplier for clients in the Middle East and Africa, operating with an export customer code from Mobarakeh Steel, the Treasury said. During 2018 and 2019, Pacific Steel engaged in about USD 1 million worth of trade with, and maintained accounts with, Mobarakeh Steel, according to the Treasury.
The U.S. also sanctioned South Aluminum Company (SALCO) for operating in the Iranian metals sector; it was designated in November 2018 for being owned or controlled by an investment firm affiliated with a front company controlled by Iran's leaders. SALCO recently opened Iran's largest aluminum production facility to date, with an initial capacity of 300,000 tons per year, Kharon reported earlier this month. The Iranian aluminum sector is considered a dual-use industry, with portions of refined products used for defense purposes and the remainder sent to various industries throughout the country, according to the Treasury.
Sirjan Jahan Steel Complex maintains four different manufacturing facilities with an annual production capacity of more than 6 million tons of steel and iron products, the Treasury said. Iran Central Iron Ore Company exports various iron products regionally and to East Asia, the Treasury said, noting that it has shipped about 1.5 million tons around the world.
The U.S. State Department sanctioned Global Industrial and Engineering Supply Ltd., which has addresses in mainland China and Hong Kong. The company shipped 300 metric tons of graphite to the Islamic Republic of Iran Shipping Lines (IRISL) in 2019, according to the Treasury. 
Exports to, or imports from, Iran of raw and semi-finished metals, graphite, coal, and software for integrating industrial services are subject to U.S. sanctions if the Iranian construction sector is the end-user, the State Department said in October 2019. Two months later, the State Department warned about the sanctions risks for parties involved in transfers or exports to Iran of graphite electrodes and needle coke, essential elements for steel production.
"Graphite is a critical material for Iran's metals industry," Secretary of State Mike Pompeo said Thursday. "We reiterate that any person doing business with IRISL or conducting prohibited transfers of graphite to Iran risks sanctions."
---