Mexico's rampant fuel theft crisis has inflicted a heavy financial toll on the country's state-owned oil company, Petroleos Mexicanos (PEMEX). The company estimates that it has lost over $7 billion from theft in the last three years, with close to $3.5 billion of these losses coming in 2018 alone.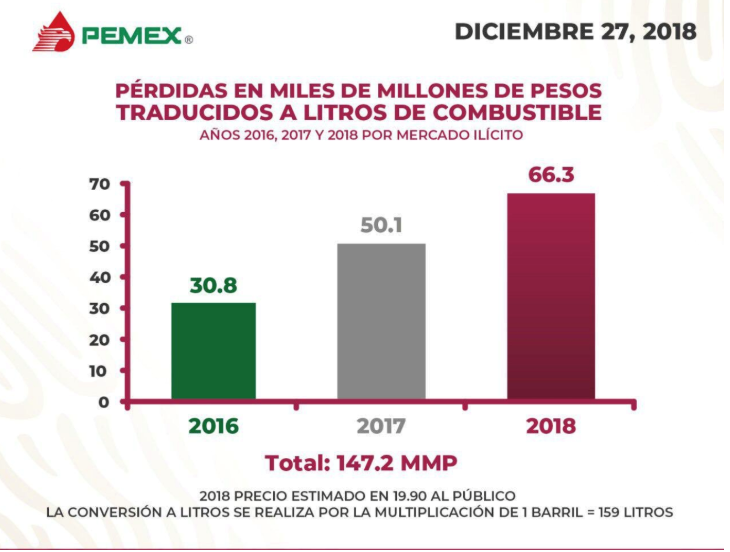 According to media reporting, stolen PEMEX fuel "mostly ends in the hands of the same retailers that legally sell PEMEX gasoline and diesel."
In early 2019, an investigative outlet published a 2015 internal PEMEX report that detailed how stations were complicit in an illicit scheme to resell fuel originally donated to government bodies. The report said that at least nine stations received millions of liters of this diverted gasoline.
As part of the Mexican government's attempt to tackle the crisis, its Financial Intelligence Unit (FIU) issued a list of blocked people and companies, including gas stations, under investigation for fuel theft.
One of the individuals on the list, Reynaldo Bernardi Manica, owns gas stations in Mexico's Veracruz state, including a station blocked by the FIU for fuel theft. Bernardi Manica, who held a sales concession from PEMEX, was a supplier to the Municipality of Zentla in Veracruz.
Bernardi Manica has been involved in other criminal activities. The businessman was behind a November 2011 attack on the office of the El Buen Tono newspaper in Veracruz, carried out in coordination with his father Reynaldo Bernardi Castelan, who is an alleged associate of the Los Zetas drug cartel, according to media reporting. The owner of the paper stated that the attack followed threats it had received for coverage of organized crime. The following year, Bernardi Manica was briefly arrested in possession of an assault weapon and cocaine.