Myanmar Pearl, Timber State-Owned Enterprises Sanctioned by U.S.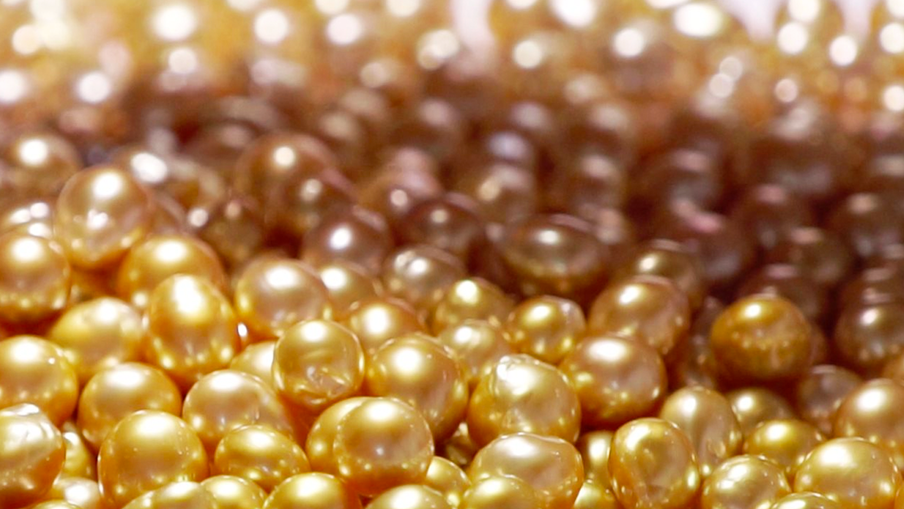 (Source: Belpearl Auctions)
By Samuel Rubenfeld and Helen Koo
Monday, April 26, 2021
The U.S. Treasury Department last week sanctioned two Myanmar state-owned enterprises that serve as economic resources for the military coup government. 
Myanma Timber Enterprise (MTE) is responsible for the production and export of timber, while Myanmar Pearl Enterprise (MPE) handles licensing for oyster fishing, collecting and shell sales, as well as the culturing, harvesting and sales of pearl, according to the Treasury. They had been named in the annex of an April 2008 U.S. executive order, but delisted eight years later. 
Both MTE and MPE operate under the Ministry of Natural Resources and Environmental Conservation (MONREC) and are key generators of government revenue, the Treasury said. 
"Our action...reinforces our message to the military that the United States will continue to target specific funding channels and promote accountability for the coup and related violence," said Secretary of State Antony Blinken.
Revenue collected from the Myanmar forestry sector amounted to K 437 billion (USD 322 million) during the fiscal year covering April 2017 to March 2018, coming mainly from timber, according to a 2020 report on Myanmar by the Extractive Industries Transparency Initiative (EITI). 
Timber sales amounted to USD 223 million during the timeframe, more than 60 percent of which were conducted in U.S. dollars, according to the report. Exports were worth about USD 88 million, about USD 32 million of which were destined for India, the report said. Myanmar was one of very few countries in the EITI that included the forestry sector under its reconciliation scope, the report said; the country was suspended from the body following the coup, however.
MTE founded a number of training schools and operates a wood-based industrial zone, according to an archived version of its website. It also owns more than 3,000 elephants, about 40 percent of which are used for logging work, according to the Myanmar Elephant Camp's website. MTE also built a hospital for the elephants. In 2016, amid shrinking forests and a recent overhaul of the country's forestry laws, hundreds of elephants were left unemployed, and they gained weight and became irritable as a result, according to a New York Times report.  
Separately, Myanmar has been a producer of white and golden South Sea cultured pearls from the Pinctada maxima oyster since the 1950s, according to a March 2020 EITI report. 
The pearl sector generated about K 2.5 billion in government revenue during the fiscal year 2017 to 2018, the EITI report said. Myanmar produced about K 26.3 billion kyats of pearl in that timeframe; exports totaled about USD 21 million, the EITI report said, citing MPE data. 
Foreign companies operating in the Myanmar pearl sector have to share a quarter of their revenue with MPE, according to the EITI report, which cited information from the enterprise.  
MPE has partnerships with a number of foreign-owned firms based in countries such as Japan, Australia and Singapore that operate pearl farms in Myanmar, according to records reviewed by Kharon. Marie Rose Jarmakli Hajjar and Michael Pierre Hajjar, Canadian nationals based in Hong Kong, co-own Singapore-based Belpearl (S) Pte Ltd., which in turn owns nearly 97 percent of Belpearl Myanmar Company Limited, an operator of a pearl farm with MPE, Kharon found. Marie Hajjar also owned, as of September 2020, Belpearl Auctions Limited, according to a Hong Kong corporate record.
A total of 317 pearl lots were sold for K 1.43 billion during a recent 10-day pearl and gems emporium held earlier this month by the Myanma Gems Enterprise (MGE), another state-owned enterprise sanctioned by the U.S., according to a report by a state-run media outlet.
The latest U.S. sanctions come as the crisis deepens in Myanmar. More than 750 people have been killed by military forces since the Feb. 1 coup, according to figures released Sunday by the Assistance Association for Political Prisoners (AAPP), a human rights group. Hundreds have been detained and held in undisclosed locations, The Wall Street Journal reported Saturday.
The United Nations World Food Programme announced last week it would step up operations in the country, where 2 million people face growing food insecurity. Another 3.4 million people will go hungry in the next six months, particularly in urban centers, the food agency said. The Myanmar health system is near collapse, and security forces have targeted healthcare workers, the BBC reported.
Last Monday, the European Union designated 10 individuals responsible for undermining democracy in the country, and joined the U.S., U.K. and Canada by sanctioning two military conglomerates: Myanmar Economic Holdings Public Company Limited (MEHL) and Myanmar Economic Corporation Limited (MEC). 
Over the weekend, the 10-member Association of Southeast Asian Nations (ASEAN) held a special summit to discuss the crisis in Myanmar -- with coup leader Senior Gen. Min Aung Hlaing in attendance. Min Aung Hlaing, who has been sanctioned by the U.S., EU, Canada and the U.K., didn't make a public statement after ASEAN leaders called for an "immediate cessation of violence" in the country, according to a media report. The ASEAN statement apparently dropped a call for the release of political prisoners in Myanmar; activists derided the statement and said they would press on with protests, according to reports by Reuters. 
---