North Korean-Made False Lashes Continue to Raise Eyebrows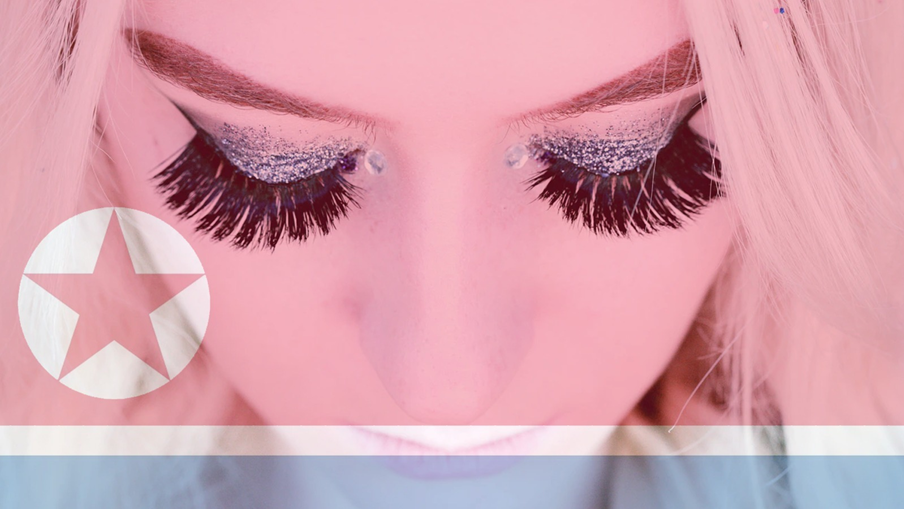 By Priscilla Kim and Samuel Rubenfeld
Thursday, May 21, 2020
Months after settling a case with the U.S. government involving North Korea sanctions violations, U.S. retailer e.l.f. Cosmetics Inc. imported nearly 7,000 kilograms of fake eyelashes in a series of shipments from a Chinese company that sources its materials from North Korea. 
e.l.f., which is based in California, had agreed in January 2019 to pay nearly USD 1 million to settle the case. The company had imported 156 shipments of false eyelash kits containing materials originating from North Korea between 2012 and 2017 from two unnamed Chinese suppliers, according to the U.S. Treasury Department's Office of Foreign Assets Control (OFAC). 
At the time of its settlement with the U.S. government, e.l.f. "terminated the conduct which led to the apparent violations" and took steps such as implementing supply chain audits, requiring suppliers to sign certificates of compliance and holding trainings on U.S. sanctions regulations, OFAC said. 
The case highlighted the importance of companies conducting supply chain due diligence, law firms said in the wake of the settlement, pointing to a July 2018 advisory from the U.S. government on the risks to businesses with supplier connections to North Korea. One of the indicators cited in the advisory: suppliers shifting manufacturing to a North Korean factory without telling the customer.
But, according to trade data, e.l.f. continued to source material with a North Korean nexus as recently as two months ago, Kharon found. 
Between August 2019 and March 2020, e.l.f. imported 6,962 kilograms of fake eyelashes in multiple shipments from Qingdao Diefei Daily Necessities Co., Ltd., a company whose profile on an Alibaba-run e-commerce site said it "cooperates with local companies in North Korea to produce semi-finished products." It's unclear from the trade data whether the material sent to e.l.f. contained North Korean-made eyelashes. 
Qingdao Diefei Daily Necessities, which produces fake eyelashes and related accessories, has "cooperated" with e.l.f. since 2007, according to its website. 
In 2009, the company produced "Halloween feather false eyelashes" for Walmart in bulk, and a year later, it "cooperated" with European fashion retailer, Primark. It has also shipped to four other U.S.-based companies since 2018, according to shipping records. 
In February 2020, Qingdao Diefei Daily Necessities registered its own brand of false eyelashes, Alahui (阿拉慧). The company manufactures 25 styles of false eyelashes, ranging from standard mink lashes to paper-cut lashes that depict flowers, underwater scenes and even the logo of the luxury brand Chanel. It offers 176 different types of feather false lashes, and markets magnetic and self-adhesive eyelashes.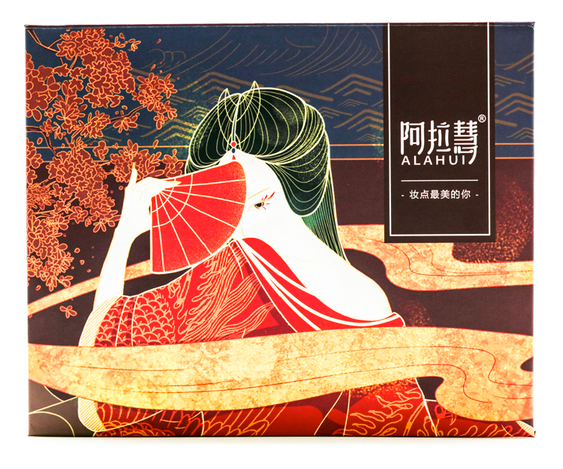 Yu Hao, the owner of Qingdao Diefei Daily Necessities, is also a sales manager of Pingdu Yifeng Eyelash Factory, which has a production base in North Korea with 400 employees, according to its profile on two Chinese business-to-business websites. Both companies are based in Pingdu, a city on the Shandong Peninsula in northeastern China. 
Pingdu Yifeng Eyelash Factory shipped 36,849 kilograms of beauty supplies, including false eyelashes, to e.l.f. between August 2016 and April 2017, trade data shows.
Pingdu Yifeng Eyelash Factory manufactures DYAFIN, a brand of false eyelashes. DYAFIN false lashes are made of "Korea imported synthetic fibers", according to the product description. The product is sold on Amazon's website by Funria US, a consumer goods brand owned by China-based Shenzhen Busheng Technology Co., Ltd.
More than three-quarters of the eyelash factories based in Pingdu purchase or process materials and semi-finished products from North Korea, according to a December 2019 blog post by Powerful Perspectives, the pen name of a Chinese businessman who is active in North Korea and an organizer of business trips to the country. 
The semi-finished products are transported through Chinese middlemen to Pingdu, sold to various factories for finishing touches, and then labeled with various brands and packaging in preparation to enter the international market, the Powerful Perspectives post said.
In 2019, China imported more than USD 31 million worth of fake hair products, such as wigs, false beards or false eyelashes, from North Korea, according to the International Trade Centre (ITC) Trade Map, a database of international trade statistics. The U.S. imported more than USD 1 billion worth of the same product category from China last year, data from ITC Trade Map shows.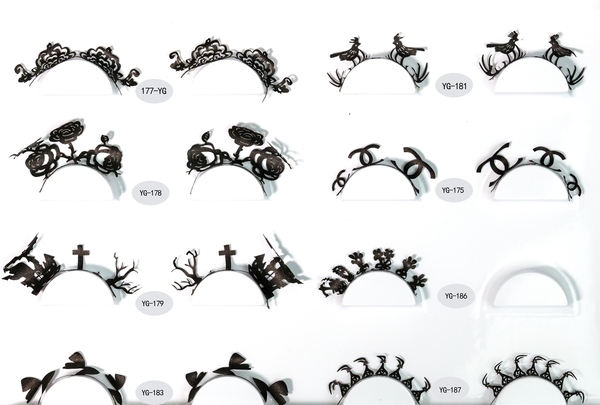 Twenty-seven tons of fake eyelashes and similar goods exported by North Korea to China were ultimately sent to France and Belgium, as part of "what may be a significant and previously unreported loophole in the global sanctions regime" on Pyongyang, according to Chinese customs data cited by NK Pro, a North Korea-focused news outlet.
The goods are sent to Chinese customs warehouses or "entrepot" trade zones before re-export to third countries, NK Pro reported. Entrepot trade refers to trade that passes through an intermediary location before being sent on to its ultimate destination. China has similarly served as a waypoint for exports to North Korea, according to NK Pro, citing Chinese customs data. 
North Korea also continues to import consumer goods and technology through a network of trading fronts based mostly in China. More than USD 32 million of goods from multiple countries were shipped since 2018 to Dalian Myunghae International Trade Co., Ltd., a Chinese trading company based in a border province that has multiple ties to North Korea, Kharon reported last month.
---