In a late February 2019 United Nations-brokered meeting in the UAE, leaders of Libya's rival governments agreed on the need for national elections as a path to resolving the country's long-running conflict since the 2011 fall of strongman Muammar Qadhafi.
The U.N. had pushed for holding elections in late 2018 or early 2019, but increased violence and political divisions have dashed these plans. Amid the uptick in clashes, the U.N. and U.S. in November 2018 imposed sanctions on notorious militia leader Salah Badi for undermining peace and security in Libya.
These sanctions highlighted Badi's role in the August 2018 attacks in Tripoli, which left dozens dead. Badi's Sumud Brigade "has waged attacks against rival militias aligned with the Government of National Accord, through which Badi has undermined the peace, security, and stability of Libya," according to the U.S. Treasury Department's designation statement.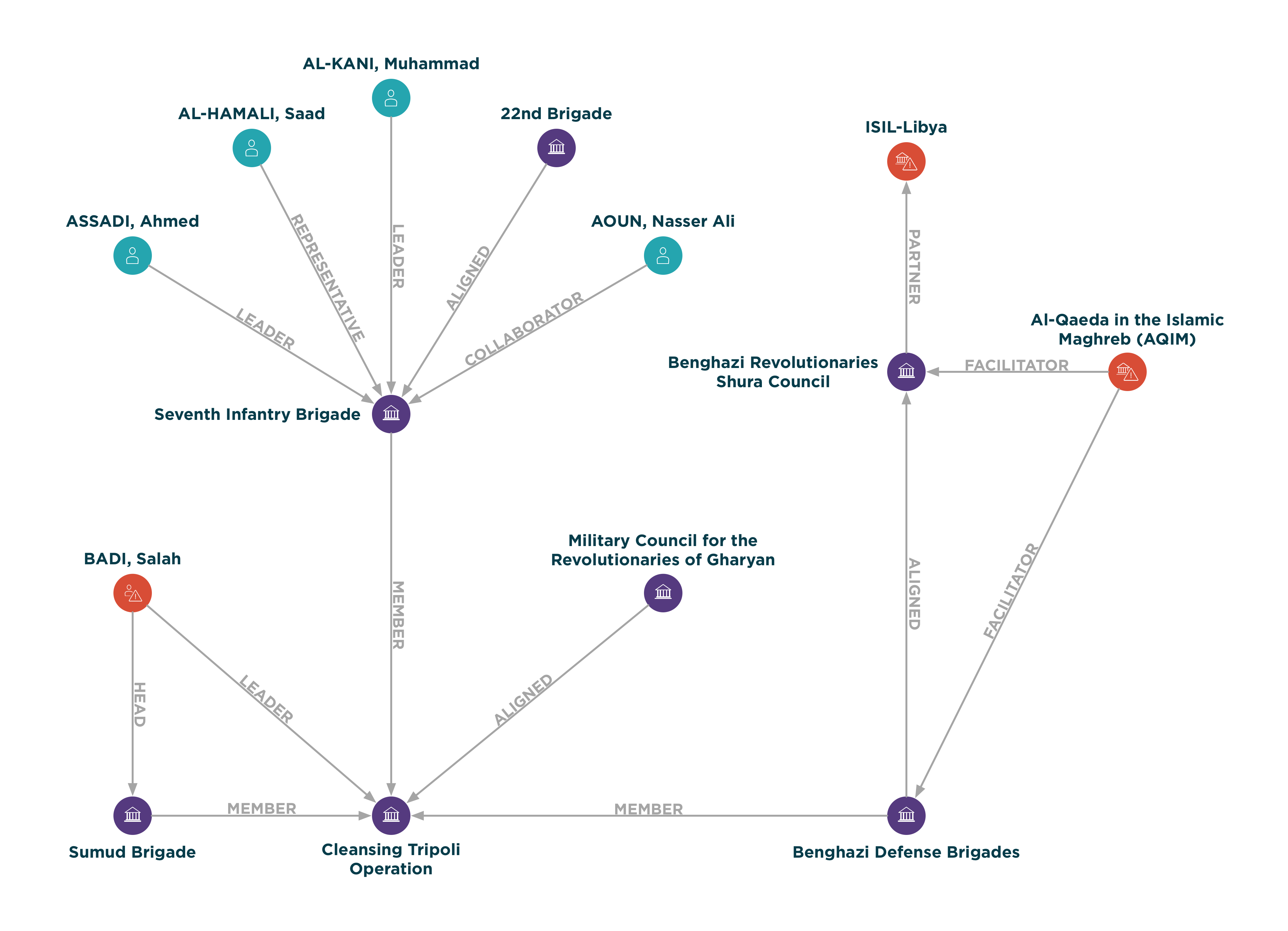 The Libyan militia leader "previously served in the former parliament in Tripoli, the General National Congress (GNC), and is renowned for having led fierce battles to keep the GNC in power beyond its mandate in 2014," the U.S. Treasury said.
Badi was a leader of the so-called August 2018 "Cleansing Tripoli Operation," according to a social media account for his Sumud Brigade. The Seventh Infantry Brigade and Benghazi Defense Brigades took part in the military campaign. Al-Qaeda in the Islamic Maghreb increased its supply of weapons to the Benghazi Defense brigades in late 2016, according to the US State Department.
Badi was a leader of the Buni Brigade, which "constituted the core" of the Sumud Brigade in 2015, according to the U.N.
Badi's Sumud Brigade was aligned with the National Salvation Government, a renegade body that was established by the GNC in 2014. The U.N. noted in 2017 that Badi was also a commander of the Suhadaa Qaswara militia that supported the National Salvation Government.