By Samuel Rubenfeld
Wednesday, October 13, 2021
---
About a year before he died, in August 2020 at age 88, Douglas Latchford was indicted by U.S. prosecutors for decades of alleged trafficking in looted Cambodian antiquities.
The indictment was dismissed upon Latchford's death, but this summer, prosecutors announced a civil asset forfeiture filing seeking Skanda on a Peacock, a 10th century statue looted from a Cambodian temple. Latchford had sold the statue in 2000, prosecutors said at the time of the forfeiture filing, and its most recent owner agreed to relinquish it to U.S. authorities.
The seizure request came as the U.S. works on an overhaul of its legal framework against money laundering, including how to address risks associated with the trade of antiquities. Many of the changes are due by Jan. 1, 2022.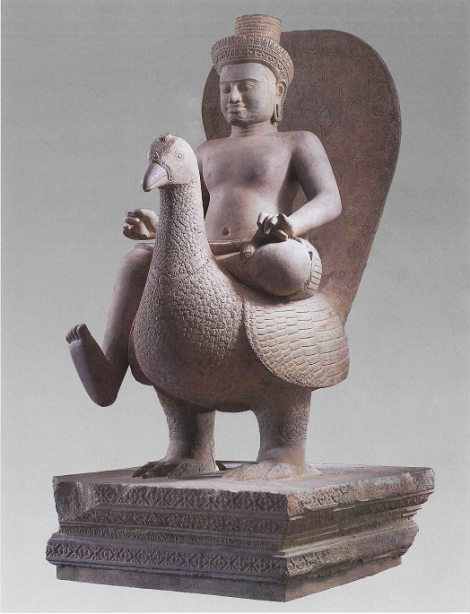 Latchford and his family were also featured in a recent series of reports dubbed the Pandora Papers, after leaked financial records turned up trusts named for Hindu gods Skanda and Siva they had set up on the island of Jersey, a British Crown Dependency off the coast of France. 
The leak, which involved more than 11.9 million confidential records from 14 offshore financial services firms, was obtained and coordinated by the International Consortium of Investigative Journalists (ICIJ), along with hundreds of journalists at news outlets spread across the globe. ICIJ has also led and coordinated similar leaks in recent years, including the Panama Papers in 2016, Paradise Papers in 2017, Mauritius Leaks in 2019 and Luanda Leaks in 2020. 
Among those caught up in the Pandora Papers was Russian billionaire Oleg Deripaska, who is appealing a lost legal challenge to his 2018 U.S. sanctions designation, according to a report by The Washington Post. The leak showed how U.S. sanctions on elite Russian businessmen are triggering issues across their interconnected financial networks, the report said. Gennady Timchenko, another U.S.-designated Russian billionaire and a decades-long friend of President Vladmir Putin, had relied on a Monaco-based offshore services provider to handle his family and business assets for at least 20 years, The Guardian newspaper reported.
Though most offshore corporate structures are legal, these entities are also used for illicit purposes such as engaging in corruption, financing terrorism or evading sanctions.
Others with ties to sanctioned actors found in the leak, according to a review by Kharon, included Sudanese businessmen Abdelbaset Hamza, an associate of former Sudanese President Omar al-Bashir and a facilitator of Hamas; Saleh Assi, a Hizballah financier designated in 2019 who had set up an offshore company in 2013 that was later dissolved; and Qassem Hejjeij, a Hizballah facilitator sanctioned in 2015 who is the director of an aviation company established in the British Virgin Islands.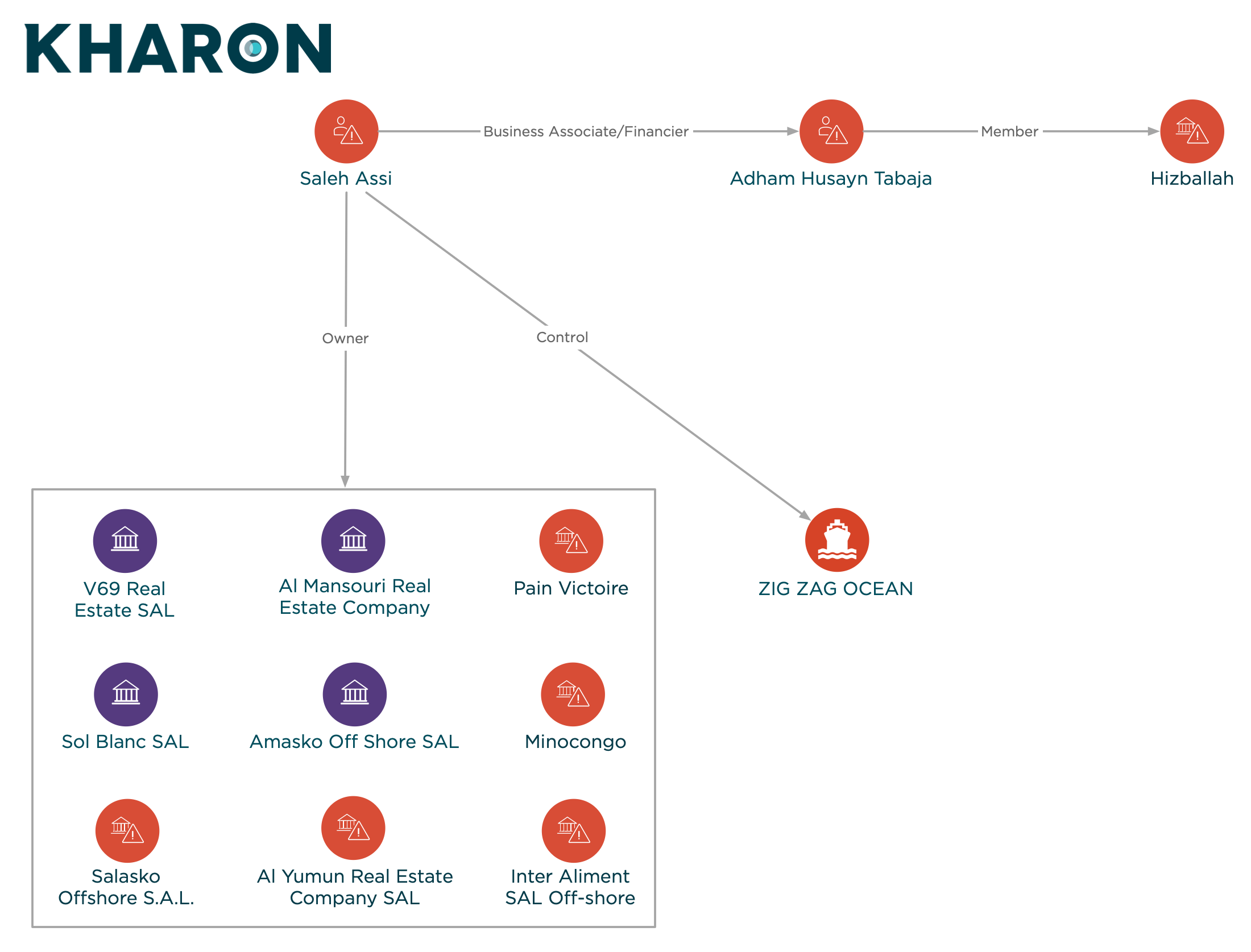 They were each featured in Arabic-language reporting on the Pandora Papers, Kharon found. 
The Pandora Papers set off a firestorm around the world, sparking calls for investigations into those named in the leaks and legal changes to prevent financial abuses. The European Parliament passed a resolution that calls for an overhaul of the bloc's code of conduct on business taxation, which is overseen by a group that also draws up the EU blacklist of tax havens. 
In the U.S., legislation proposed in the wake of the leak would impose stronger due diligence requirements on so-called "enablers," or those not subject to current regulation, including law and public relations firms; investment and real estate advisers; and art dealers, among others. 
The U.S. is also in the middle of overhauling its anti-money laundering and counter-terrorism financing (AML/CFT) legal framework, as required by the Anti-Money Laundering Act of 2020. 
The changes, passed as part of an annual defense authorization law, include bringing antiquities dealers under the U.S. AML regime, requiring a company to identify its beneficial owners when established and when changes occur, and new, tougher penalties for violators. Lawmakers noted at the time that it would mark the first AML/CFT regulatory reform in decades. 
Last month, the Financial Crimes Enforcement Network (FinCEN) took a step to implement the AML Act by seeking public comment on potential regulations aimed at preventing the exploitation of the antiquities trade. 
Terrorist organizations, transnational criminal networks and other bad actors may seek to exploit antiquities to acquire new sources of funds, evade detection or launder ill-gotten proceeds, according to FinCEN. The deadline for comments concerning the antiquity rule is Oct. 25.
The move also followed a request for comments this spring by FinCEN on a provision under the AML Act, known as the Corporate Transparency Act (CTA), that will require U.S. companies to identify their beneficial owners when they incorporate. The owners' names will be stored in a database accessible to law enforcement and financial institutions conducting customer due diligence.
The registry is a top priority for the Biden administration in its effort against global corruption, a Treasury official said at a recent compliance industry conference.
The Pandora Papers are "likely to act as a catalyst" for implementation and enforcement of the CTA, the law firm Polsinelli said in a note to clients. The leak is "also likely to add urgency and attention" to the rollout of the regulations, the Polsinelli note said.
FinCEN has been here before, though. Weeks after the April 2016 release of the Panama Papers, the agency finalized a rule requiring financial institutions to identify the beneficial owners of a company when opening an account. The requirement, which became known as the CDD Rule, took effect in May 2018. When announcing the CDD Rule, the Obama administration noted that the Panama Papers had brought illicit finance into the spotlight. 
Fighting corruption is a core national security interest, President Joe Biden said in a memo issued earlier this year. White House Secretary Jen Psaki referred to the memo in response to a recent question about the leak, saying the administration has "elevated efforts" toward curbing opaque and illicit financial transactions, including by reducing offshore financial secrecy. 
"These are not new problems. The CTA was designed in part to discourage the use of shell companies by money launderers and illicit actors," said Caroline Brown, a partner at the law firm Crowell & Moring LLP who spent more than a decade as a national security attorney at the U.S. Treasury and Justice Departments. "As we continue to learn about the extent of the use of shell companies to launder money through revelations like the Pandora Papers, it will increase the emphasis on, compliance with and enforcement of regulations implementing the CTA."