By Kharon Staff
Tuesday, January 15, 2019
---
Islamic Radio and Television Union (IRTVU), sponsored by the Government of Iran, supports media outlets around the world with funds, content, and training.
Reuters recently detailed how an IRTVU unit conducted disinformation and influence operations on social media.
In December 2017, IRTVU bolstered its presence in Europe by organizing an office in Switzerland headed by a Hizballah media official.
From a stage in Tehran in August 2015, Iranian Supreme Leader Ayatollah Ali Khamenei denounced a "media mafia controlled by American and Zionist capitalists." A year earlier, Iranian president Hassan Rouhani exhorted the same audience to prepare for a "great propaganda battle with the West."
They addressed the annual General Assembly of the Islamic Radio and Television Union or IRTVU, a body established by the Iranian government in 2007 to coordinate global media efforts. IRTVU has supported media outlets affiliated with Iranian-backed proxies and terrorist groups, including several sanctioned by the United States.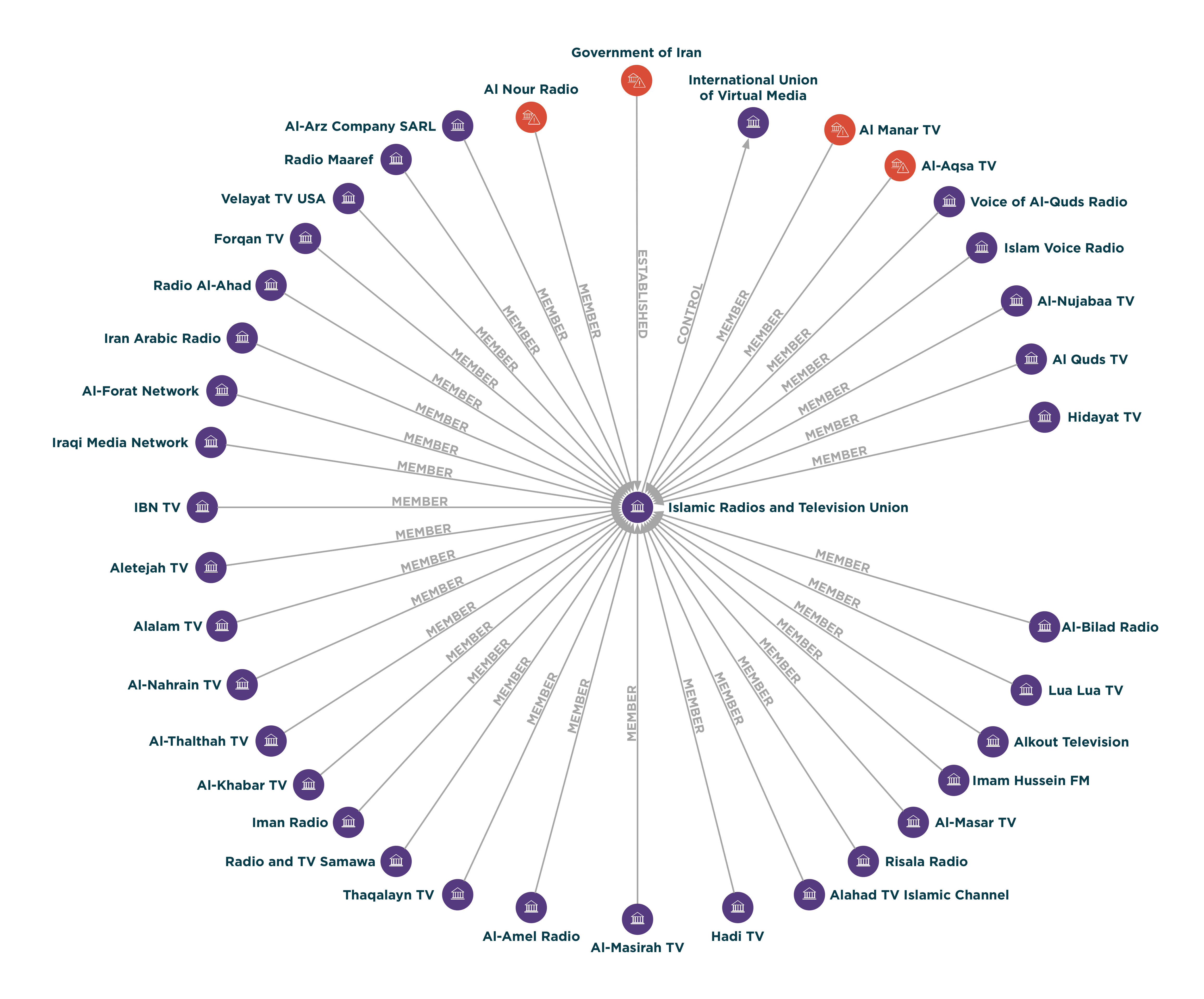 In recent months, Facebook, Twitter, and Alphabet have acted against a network of websites connected to Iranian disinformation and influence operations. The sites carried content created by an arm of IRTVU called the Islamic Union of Virtual Media or IUVM, according to Reuters. IUVM distributes Iranian state media content and other pro-Iran material through opaque websites and social media accounts operating in at least 11 languages, according to media reporting.
An examination by Kharon of IRTVU's structure, publications, and records reveals a more extensive network of Iranian propaganda platforms than previously reported, with more than 200 media outlets spanning 35 countries throughout the Middle East, North Africa, Europe, and the United States.
GLOBAL REACH
The Government of Iran established IRTVU to confront "false and malicious propaganda" of its enemies. IRTVU has worked to influence foreign audiences and interfere in the affairs of other countries. IRTVU's reach and support of media stations around the world has made it "the largest media union in terms of membership, geographical coverage, religious, political and linguistic diversity," according to the union's website.
Sanctioned media outlets:  Members of IRTVU include the US sanctioned Al Manar TV and Al Nour Radio affiliated with Hizballah, the Hamas-controlled Al-Aqsa TV and Al Quds TV stations, and the Palestinian Islamic Jihad-affiliated Palestine Today. Iran-based Press TV, which is affiliated with the US sanctioned Islamic Republic of Iran Broadcasting (IRIB), is also a member.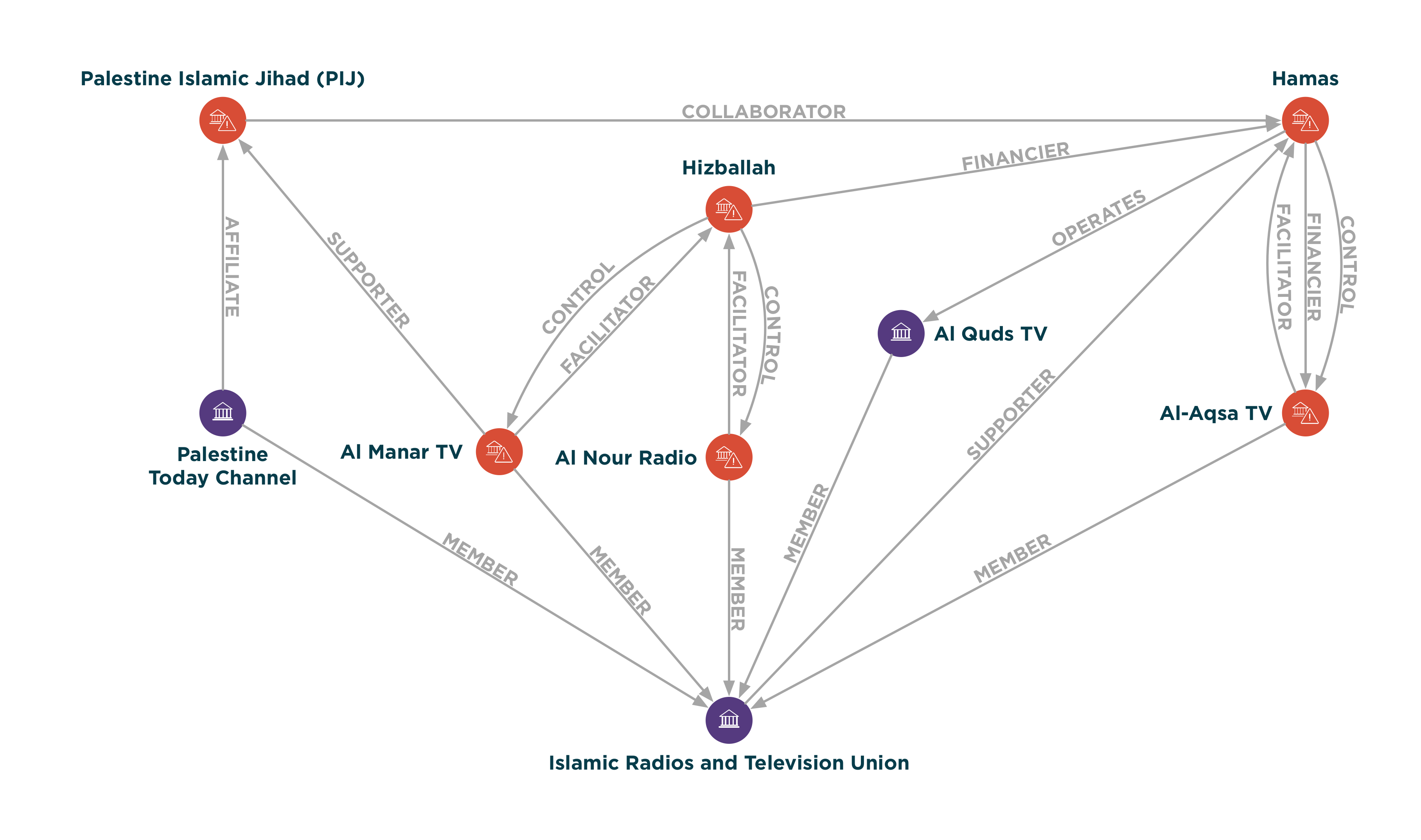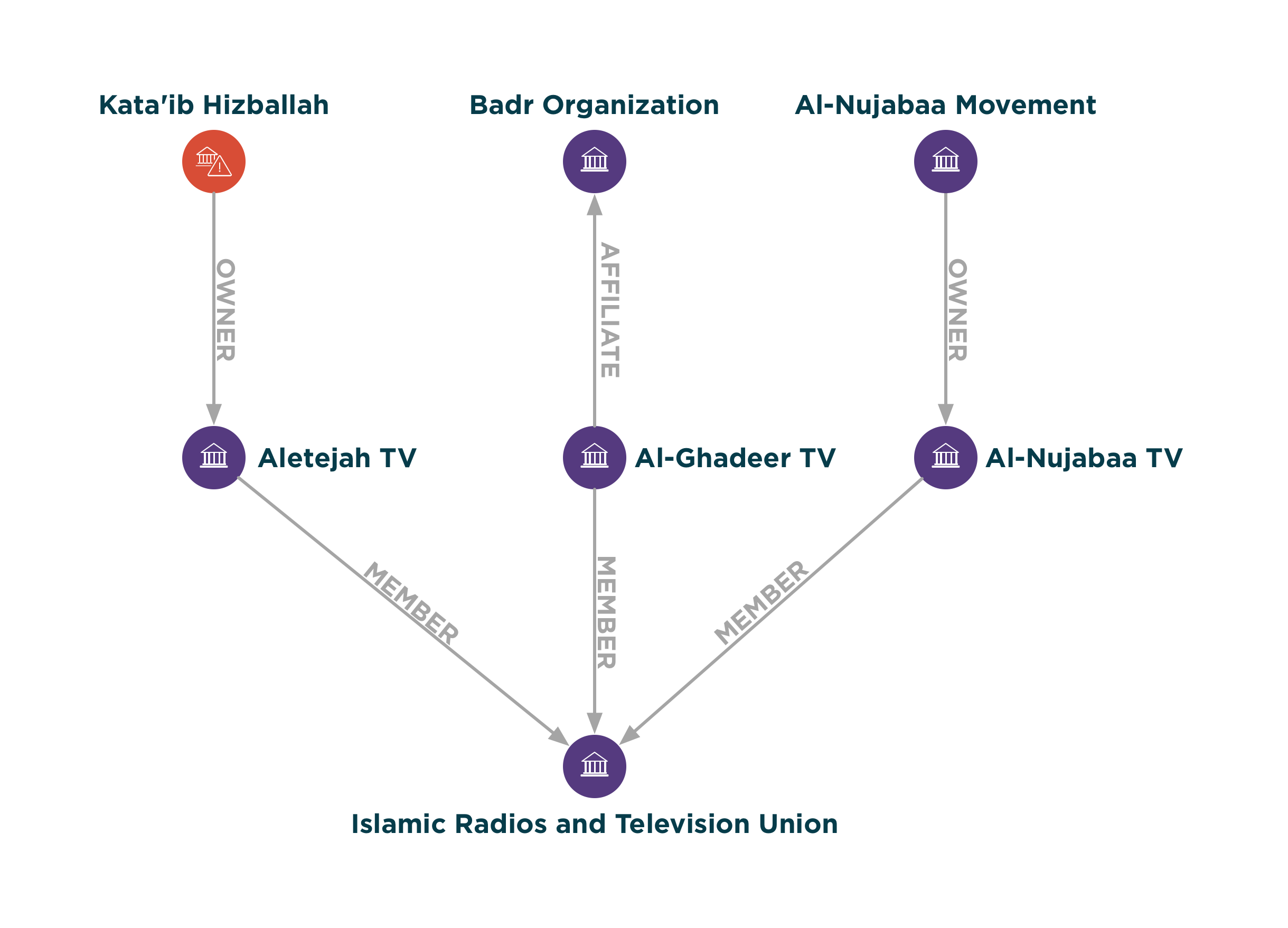 Iraq militia ties:  The Iranian network also includes media outlets affiliated with Iran-backed militias in Iraq, including Kataib Hizballah's Aletejah TV, the Badr Organization's Al-Ghadeer TV, and the Nujabaa Movement's Al-Nujabaa TV, a satellite station established with Iranian government funds.
Islamic Revolutionary Guard Corps (IRGC) Connection:  Another Iraq-based member, Asia Satellite Broadcasting Company, is owned by Aras Habib Kareem, a US sanctioned financial facilitator for the Islamic Revolutionary Guard Corps - Qods Force and a member of the Iraqi parliament. Asia Satellite Broadcasting Company owns a minority stake in the Al-Bilad Islamic Bank for Investment and Finance P.S.C., a US sanctioned Iraqi bank chaired by Kareem.
Support for emerging Iranian proxies: In Yemen, the Iran-backed Houthi Movement's al-Masirah TV is a member of IRTVU. Ibrahim Muhammad al-Dulaymi, an official of the Houthi movement and an owner of Al-Masirah TV is also a member of IRTVU's "News and Political Speech Committee." Other IRTVU member stations in the Gulf include Alkout TV  — whose owner was convicted in Kuwait for being a member of a terrorist cell supported by the IRGC — and Lua Lua TV, which has eulogized the deaths of militants in Iran-backed group in Bahrain. [for more on Alkout TV, see Kuwaiti Media Outlet's Owner Convicted for Role in Iran-backed Terrorist Cell]
Western outposts:  IRTVU's members also include London-based Ahlulbayt TV and Velayat TV USA, registered in California. Both outlets use their websites to solicit financial donations to bank accounts at global financial institutions.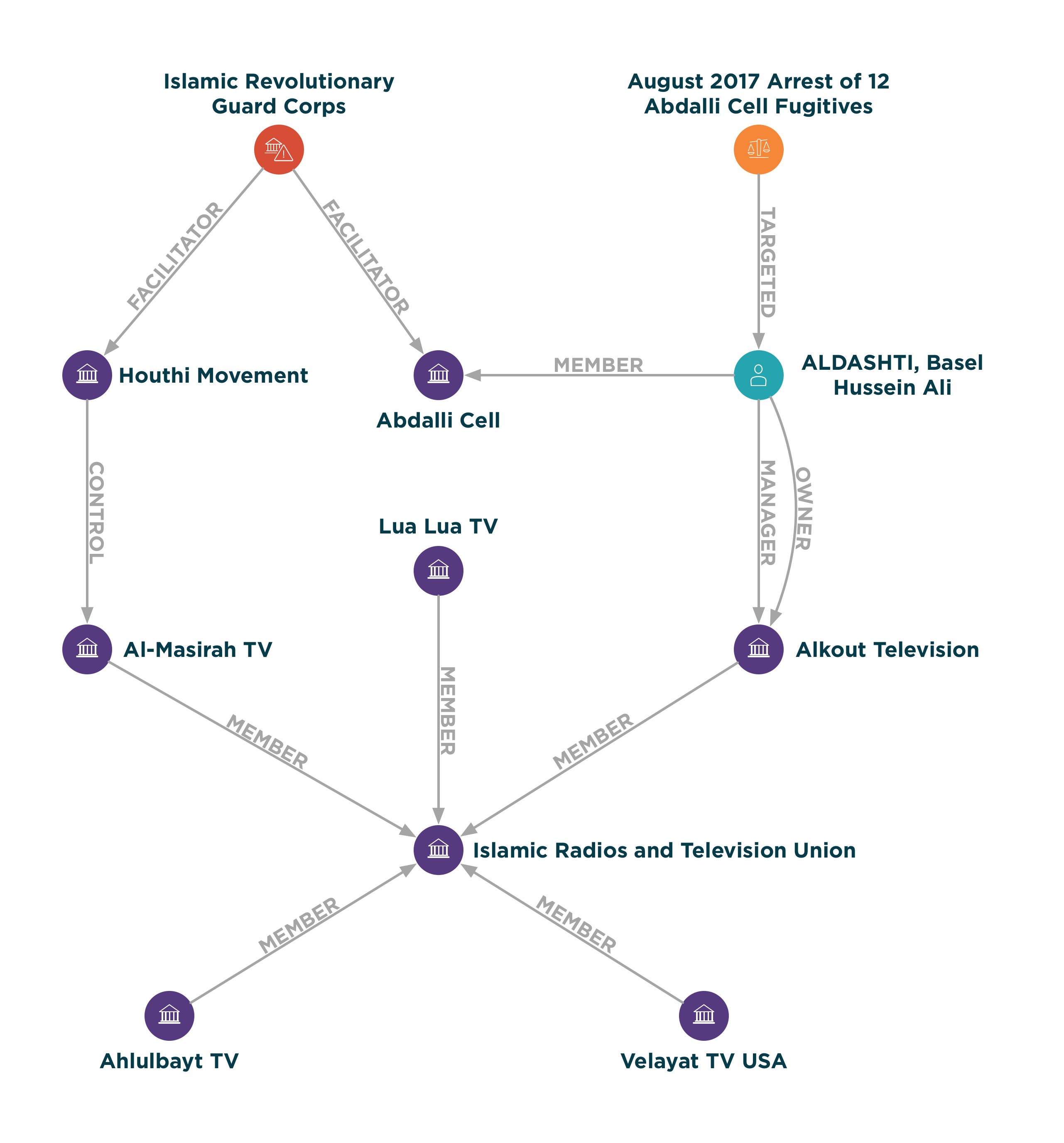 FUNDING, TRAINING, AND SUPPORT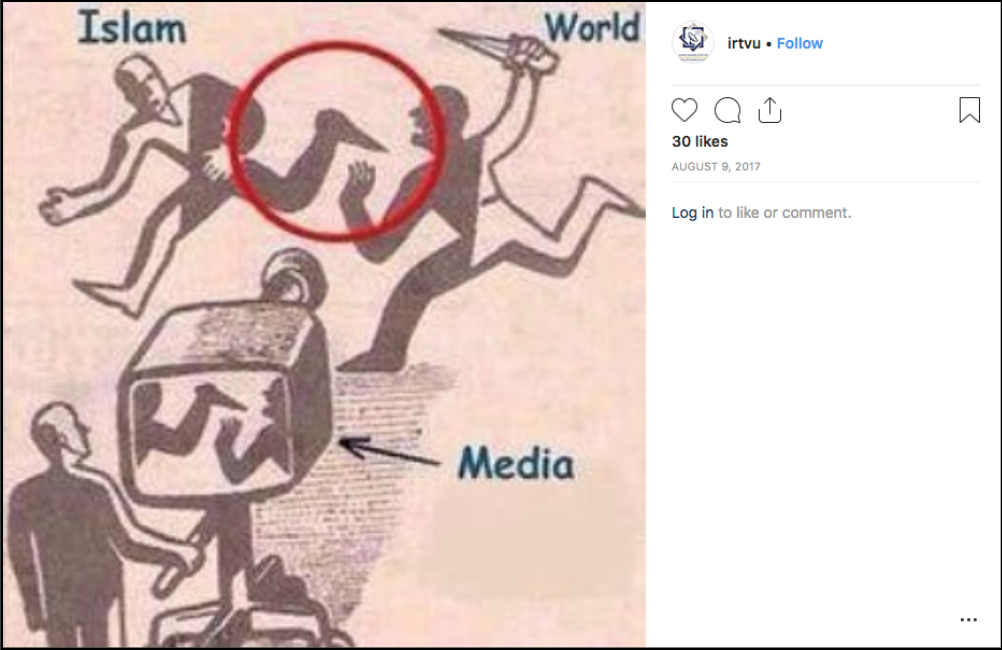 Alongside IUVM's disinformation and influence operations, IRTVU also provides financial support, technical training, and seminars for member stations, and hosts conferences and events.
In 2010, IRTVU approved the establishment of a "Cooperative Production Fund" with an initial investment of a million US dollars to support the activities of IRTVU members. That year IRTVU also began hosting annual media technology exhibitions and film festivals that provide member stations with advanced media equipment and information on improving the quality of their coverage and programs.
IRTVU has provided media equipment and services to its member stations to support coverage of conflicts in Yemen, Syria, and Iraq. The union has also carried out "studies in the field of satellite communications" and "alternative methods" for distributing content when IRTVU member stations encounter satellite jamming, according to its website.
In February 2014, the IRTVU's media training center organized a seminar attended by managers and human resource representatives of more than 19 member stations. The seminar addressed ways to set institutional training standards and needs for the member stations.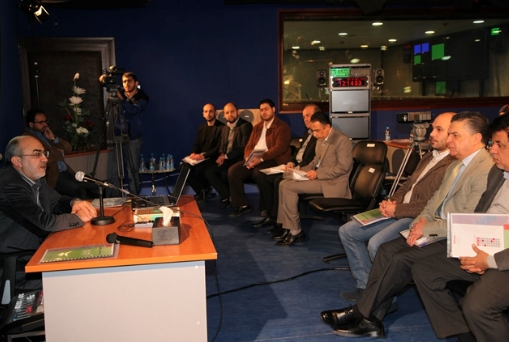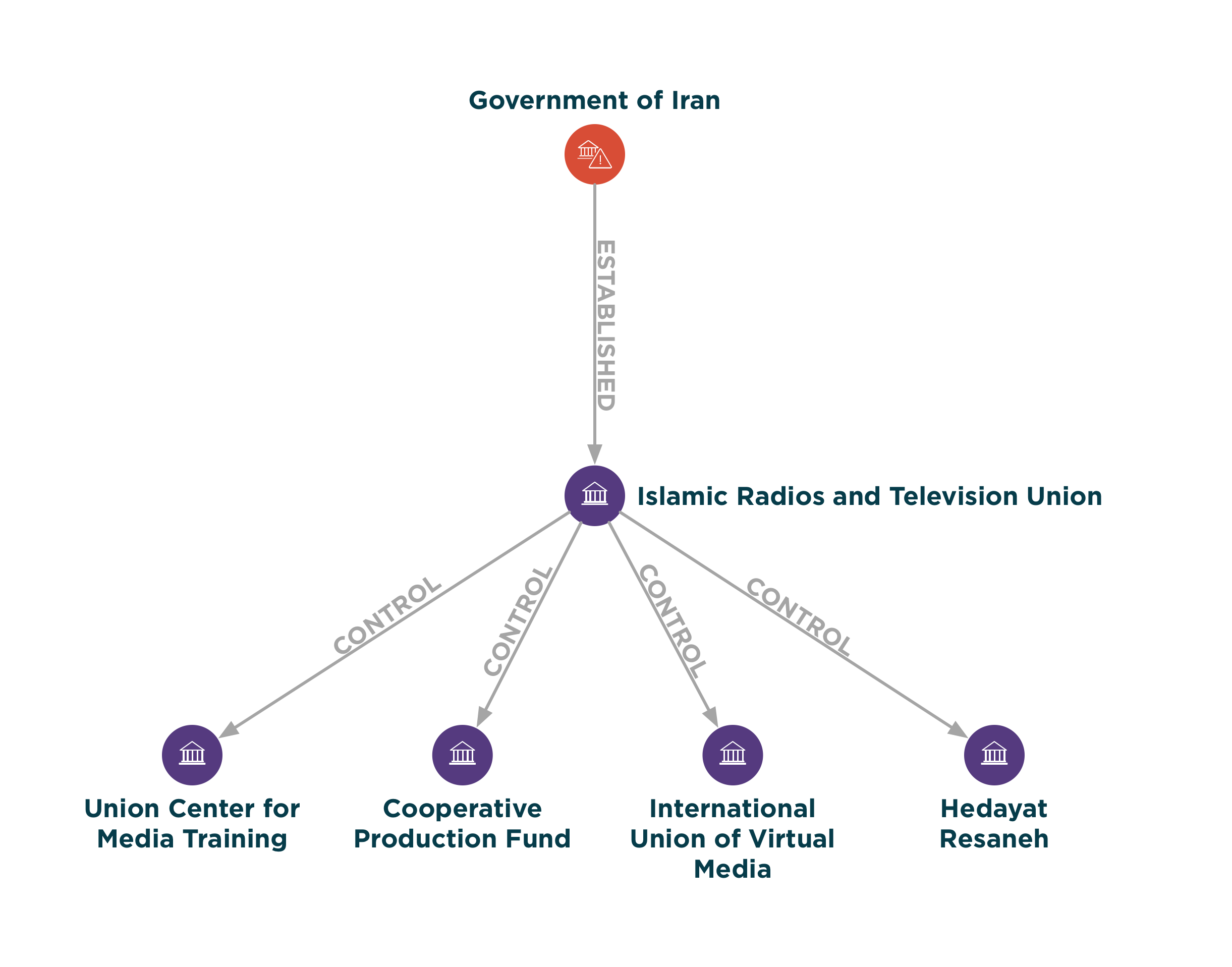 In 2008, IRTVU established the Hedayat Resaneh center to provide logistical support to its member stations. According to IRTVU's website, Hedayat Resaneh "has been active in the field of satellite engineering, supplying and producing programs, [and] supplying technical equipment, including radio and television transmitters . . . to support and collaborate with" IRTVU members.
FROM TEHRAN TO GENEVA
At the end of 2017, IRTVU expanded its official presence into Europe, where it registered as a news association in Geneva, Switzerland. Members of IRTVU's Swiss board of directors are leaders of Iran-backed terrorist organizations and entities sanctioned by the US and other governments.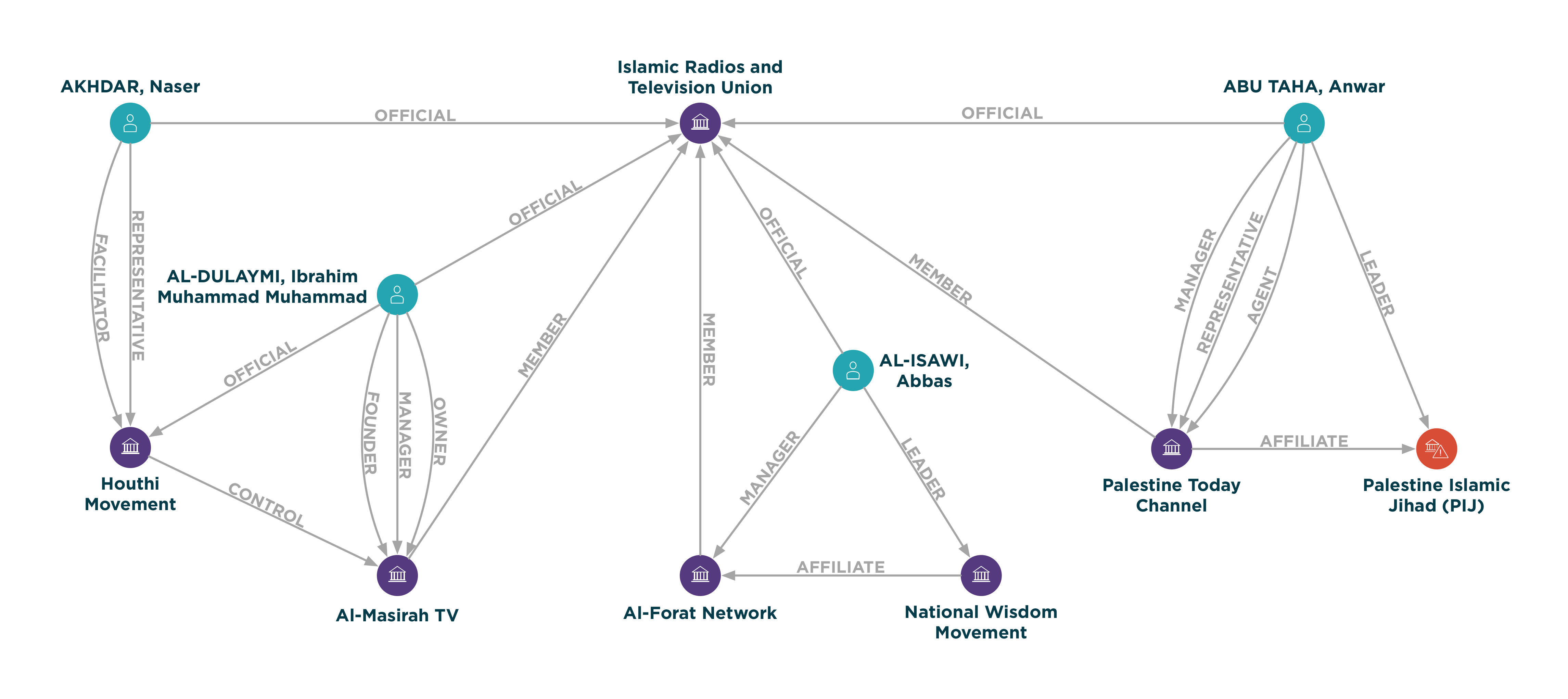 Naser Akhdar is the Secretary General of IRTVU, according to Swiss records. Akhdar, a Canadian citizen, is a senior Hizballah media official and served as a board member of Hizballah's Al Manar TV. [For more on Akhdar, see Commercial Reach of a Senior Hizballah Official into Europe]
Listed on the Swiss records as vice chairman is Sudanese national and Palestinian Islamic Jihad leader Anwar Abu Taha. Abu Taha is also the director of IRTVU member station Palestine Today Channel, a Lebanon-based station affiliated with the Palestinian Islamic Jihad.