By Maxim Kondratenko, Nick Grothaus, and Robert Kim
February 23, 2023
---
Russian defense companies are able to procure Western components — including equipment with apparent military application — through trade channels established after the invasion of Ukraine, according to trade data and company records reviewed by Kharon. These new channels may operate to evade sanctions and skirt export restrictions against Russia.

As the war in Ukraine enters its second year, a recently created Turkish company has shipped electronics that originate from North America, Europe, and Asia to firms that supply sanctioned Russian defense companies. Meanwhile, a sister company in Russia advertises its ability to facilitate the resale and shipment of restricted Western goods through Turkey.

A New Supply Network Established

In March 2022, as Russian forces began to retreat from Kyiv, Russian national Pavel Pertsov established CTL Dis Ticaret Limited Sirketi ("CTL Limited") in Istanbul, according to official records.

CTL Limited shipped navigation equipment from a Canadian firm specializing in GPS and Global Navigation Satellite Systems (GNSS) technology to Russia after February 2022. A Russian firm named GNSS Plus OOO, which acquired "miscellaneous antennae" directly from the Canadian supplier in January-February 2022, imported the same "miscellaneous antennae" from CTL Limited in September 2022, according to shipping data. Prior to the invasion of Ukraine, GNSS Plus OOO also procured navigation equipment from the Canadian company and supplied the equipment directly to Russian companies that supply the country's defense industry.

It is unclear which products were included in the "miscellaneous antennae" from the Canadian company. However, the firm's website describes its products as including military grade GPS systems with anti-jamming technology and "high precision positioning products" for use in unmanned vehicles, including UAVs.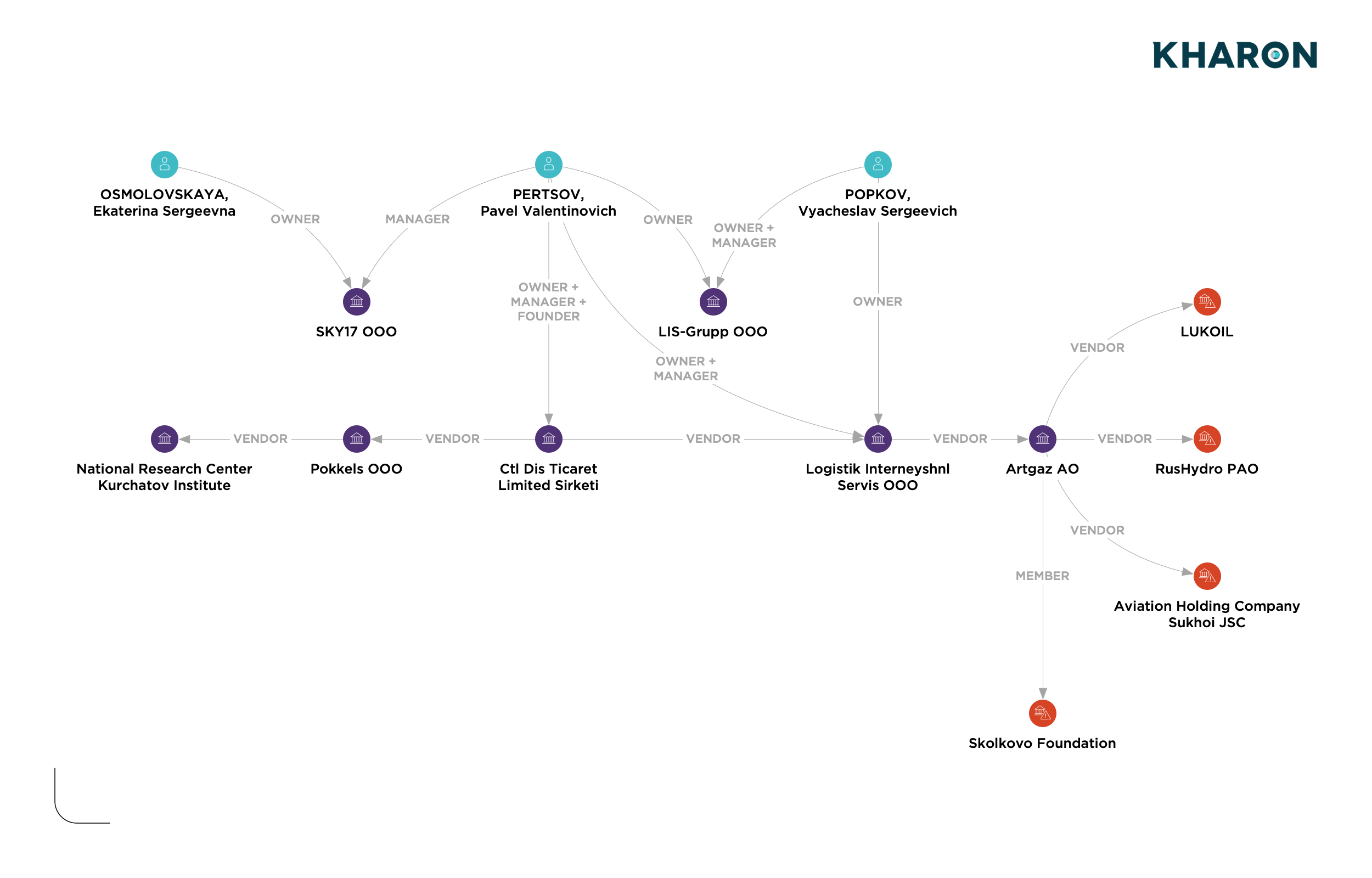 Electronic components from Germany and Taiwan and metalworking machines from the U.S. were a few of the types of products that CTL Limited imported and re-exported to Russian defense industry suppliers in 2022, according to shipping data. CTL Limited shipped the electronic components to its affiliate in Russia, Logistik Interneyshnl Servis, which then sold them to another Russian company whose customers include Sukhoi Aviation JSC, Lukoil, and other sanctioned Russian firms. Pertsov is the director general and co-owner of Logistik Interneyshnl Servis OOO.

Before creating CTL Limited, Pertsov was the director general of Sky17, a Russian company founded in 2017.

After Russia's invasion of Ukraine, Sky17 registered two new websites, including one that advertises in Russian a variety of services useful for evading sanctions and export controls.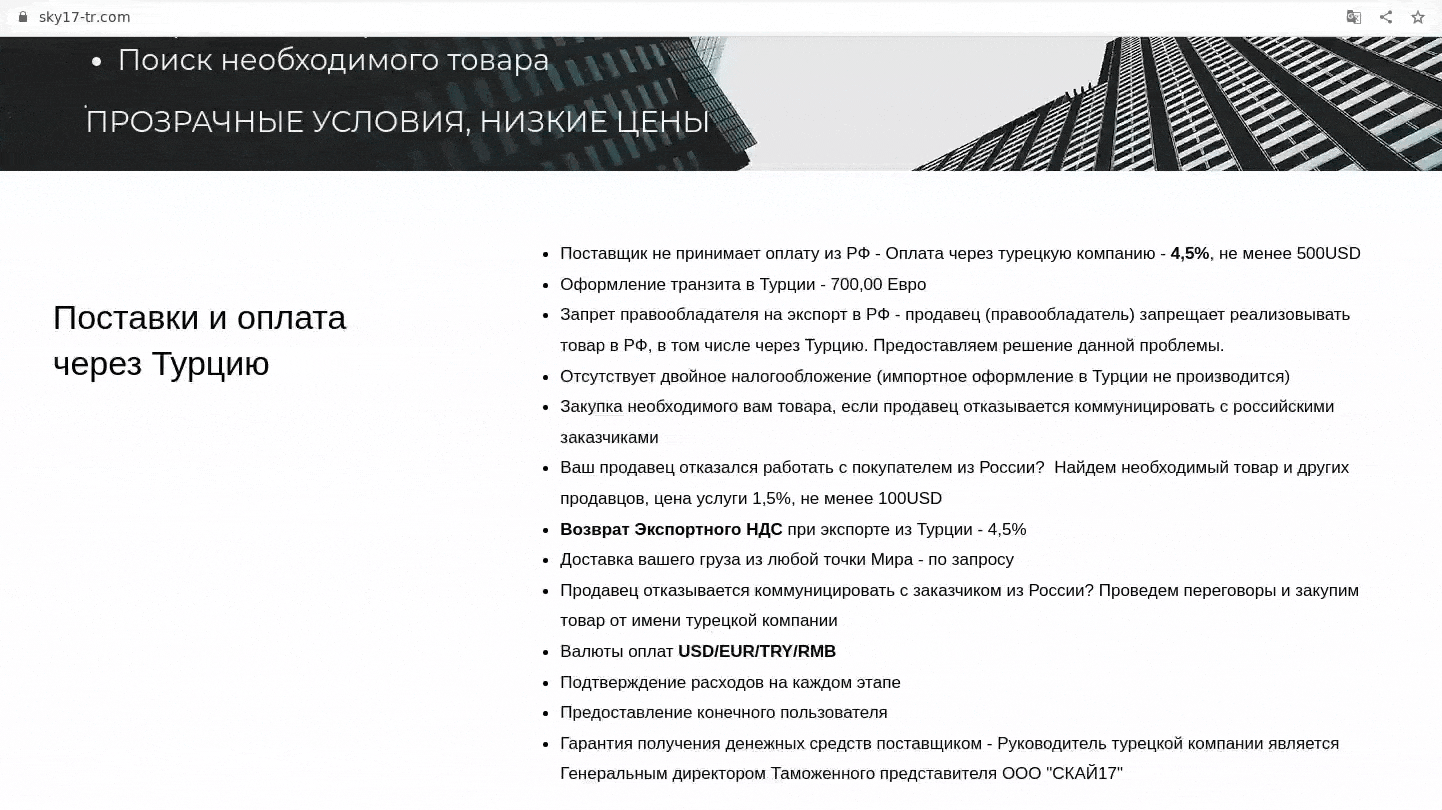 ___

Related Insights

Russian Evasion Networks Use Shell Companies in Germany and Malaysia to Acquire Technology for Military Use

Russian Import Network Acquired Electronics Through Companies That Supply Chinese Military and Western Manufacturers

Chinese Chipmaker Selling Military UAV Components to Iran Has Footholds in U.S. and Canada

German Partnership Supplied Western Dual-Use Technology to Russian Defense Companies

U.S. and EU Warn of Russian Defense and Military Supply Chains

Chinese Companies Supply Western Electronics to Firms That Procure for Russian Military Industry