Russian Defense Technopark Develops 'Owl' Drone, Closes Western Tech Deal After Sanctions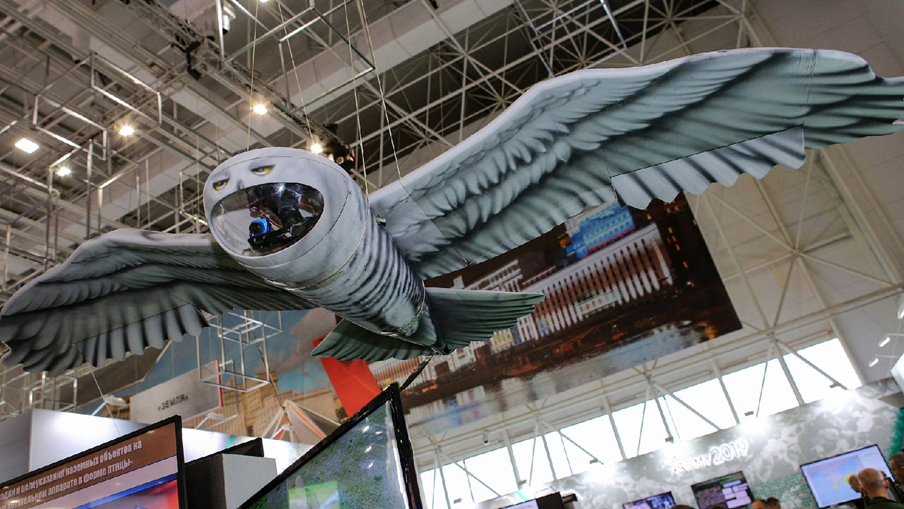 The Sova, or "Owl," unmanned aerial vehicle, seen at the Army forum in 2019. (Source: TASS)
By Abigail Buhrman
Wednesday, June 2, 2021
Technopolis ERA, a sprawling technopark on the coast of the Black Sea, focuses on breakthrough technologies for the military sector in fields such as robotics, artificial intelligence and nanotechnology, according to its website. Eight platoons of military scientists work at the technopark, ERA's website shows, each assigned to a separate area of research. 
The technopark, funded and operated by the Russian defense ministry, was sanctioned on April 15 and houses and supports units of Russia's Main Intelligence Directorate (GRU) responsible for offensive cyber and information operations, the U.S. Treasury Department said at the time.
Days after it was sanctioned, ERA closed a contract worth RUB 1.4 million (about USD 19,000) for the supply of licensed software; the products requested in the tender included virtual machine software, a server virtualization kit, and 3D modeling tools produced by U.S. and European Union-based companies. The winner of the contract, which runs until early June, wasn't disclosed.
One of ERA's most complex projects is the unmanned aerial vehicle (UAV) Sova, or Owl, which was showcased at the annual Russian Army forum in 2019. The drone is designed to operate completely autonomously, even in inclement weather conditions, through the use of artificial intelligence (AI), ERA officials said. It also has potential uses outside of military applications, such as for firefighters and rescuers, according to the officials. 
The development of dual-use technologies is one of ERA's primary tasks, the technopark's deputy head for scientific and educational activities told Russian media in April, a day after the sanctions were imposed. 
ERA's biolaboratory is in the process of developing biosensors to detect toxic vapors in the air, allowing for quicker analysis of the possible impact of the identified poisons, the deputy said. The lab is also designing a diagnostic system that will read minor vibrations in a person's face and neck to determine their emotional state and whether they are fit for military service. 
---