Russian Energy Giants Turn to Domestic Service Providers to Equip Directive 4 Projects
The Geolog Dmitriy Nalivkin research vessel, owned by MAGE, in the Barents Sea. (Source: Mage.ru)
By James Disalvatore
Wednesday, April 21, 2021
When the Russian energy giant Gazprom needed an environmental impact assessment on an Arctic energy project earlier this year, it called on a Russian geological services firm for help. 
Marine Arctic Geological Expedition JSC (MAGE), the Russian company performing the assessment, has helped the Russian government develop and test technology for shelf deposits, many of which are subject to Directive 4 restrictions.
The company, with ties to current senior Russian government officials, relies on advanced technology and partnerships with Western firms to fulfill its contracts with its Russian clients, Kharon found. It also works with the Russian Ministry of Industry and Trade on developing and testing substitutions for a variety of products the country imports for offshore oil prospecting, and has helped test the application of domestically produced seismic streamers and seafloor stations, according to company press releases.
The project, in the Severo-Vrangel license area off Wrangel Island, is operated by a subsidiary of Russian energy giant Gazprom and is subject to a U.S. sanctions program known as Directive 4 due to its location, among other reasons. The assessment, which will primarily examine the effects on the local ecosystem of oil and gas exploration, was expected to be completed sometime in March, documents show. As of this writing, it's unclear whether the assessment is complete.
Under Directive 4, five restricted Russian energy companies, including Gazprom, cannot receive goods, services or technology from U.S. firms for certain deepwater, shale or Arctic offshore projects anywhere in the world that are started after January 2018. In the time since Directive 4 came into force, Russian energy companies have tried turning to other countries for the restricted technology, Kharon reported in September.
MAGE had a revenue of about RUB 10 billion (then worth roughly USD 160 million) in 2019, according to figures from SPARK Interfax, an organization that provides due diligence information about companies and entrepreneurs in the Eurasia region. 
The company has provided Russian energy companies with technology and services as they develop the Arctic shelf. Russia has 33 percent of the world's oil and gas reserves, mainly in the Russian Arctic shelf, Andrey Patrushev, a significant MAGE shareholder, said in a 2019 interview. 
The government in Moscow sees a strategic objective in the Arctic projects, creating tax and other incentives to encourage work in the frigid area. Russia, however, is not alone in seeking control over key parts of the Arctic: Last year, the U.S. announced plans to procure a new icebreaker fleet, Kharon reported in June. 
Gazprom and Rosneft, which also has a license in an area near the Severo-Vrangel site, are currently the only firms authorized by the Russian government to develop oil fields in the Arctic shelf. MAGE conducted "prospecting and 2D seismic data processing" for Rosneft at its license area in 2018.  
Rosneft has come under scrutiny for construction near Wrangel Island, which is listed as a UNESCO World Heritage Site; the World Heritage Committee "expressed its utmost concern" in 2016 over Rosneft's oil exploration activities in the area. Rosneft had a joint venture with ExxonMobil to develop its Severo-Vrangel site near Wrangel Island, but the U.S. partner left the project in 2018. Exxon exited a number of joint ventures with Rosneft at that time due to sanctions risk. (The company later won a U.S. court fight over a USD 2 million penalty imposed by the U.S. Treasury Department concerning its dealings with Rosneft.) 
MAGE uses Western technology for its operations, importing products directly from their producers and through intermediaries, Kharon found. In the past year, MAGE has received at least 12 shipments, worth tens of thousands of dollars, according to a review of shipping data. 
MAGE also advertises its connections to international companies on its website, and on company brochures. The nature of the relationships is unclear, however. In an undated corporate brochure, MAGE also listed more than a dozen Norwegian manufacturers with which it had "active cooperation." 
The company utilizes remote-controlled submarines, known as remotely operated vehicles (ROVs), including the Perry Slingsby Triton, produced by a U.S. energy technology firm, and the Sperre SUB-Fighter, produced by a Norwegian company.
MAGE uses the ROVs for various offshore operations, including the prospecting and appraising of exploration wells, the inspection of subsea pipelines, and construction and repair, the company said in a press release. The company announced on March 4 that it would be conducting surveys and repairs on an offshore drilling rig using one of its ROVs. It's unclear whether ROVs have been used on projects under Directive 4 restrictions, however.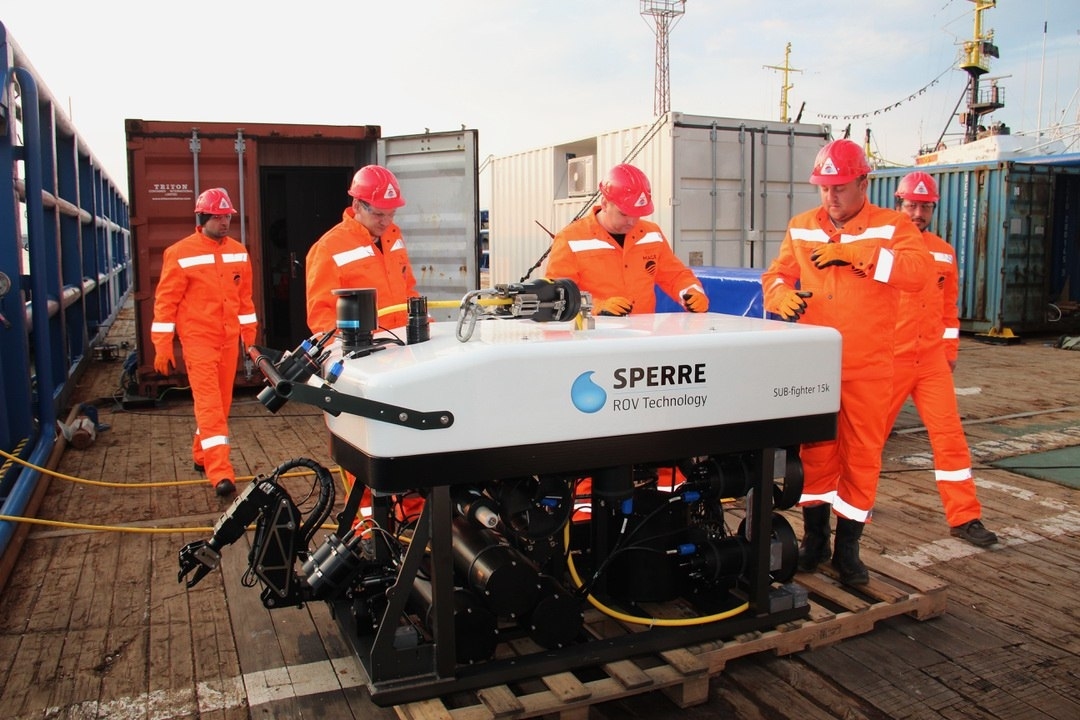 The company also relies on Western technology to conduct subsea measurements, including a multibeam echo sonar detector and a magnetometer made by a Norwegian firm, as well as a magnetic gradiometer and pipeline gauges produced by firms in the U.K.
Aleksey Kazanin, a longtime industry figure, held a majority stake in MAGE as of March 31. The company's second largest individual shareholder was Andrey Patrushev, the youngest son of Nikolai Patrushev, a close associate of Russian President Vladimir Putin, according to media reporting and corporate records. 
Nikolai Patrushev, a former head of the Federal Security Service (FSB) who was implicated in the 2006 poisoning of a Russian dissident, was sanctioned by the U.S., U.K., European Union and Canada. After a stint at an FSB department involved in the oil sector, his son Andrey Patrushev worked for large companies in the sector, taking roles at Gazprom Neft and Rosneft, and served as an adviser to Rosneft chief executive Igor Sechin from 2006 to 2009. 
MAGE has provided discrete maritime services in the Arctic, including various contracts at the Prirazlomnaya platform, which is operated by Gazprom Neft and is the country's only fully functional Arctic offshore project. Among other services, MAGE performed 3D seismic surveys between 2018 and 2020 at the project site, alongside several Gazprom subsidiaries, according to the Russian geologic fund.
The company also prepared the Sayan Polaris, a Russian ice breaking supply vessel, for year-round operation at the Prirazlomnaya platform. U.S. prosecutors filed charges in December 2019 related to a scheme to export a U.S.-made power turbine to the platform; the case is ongoing, though two of the defendants, a Russian national and his engineering firm, pleaded guilty in the case in March, according to the docket.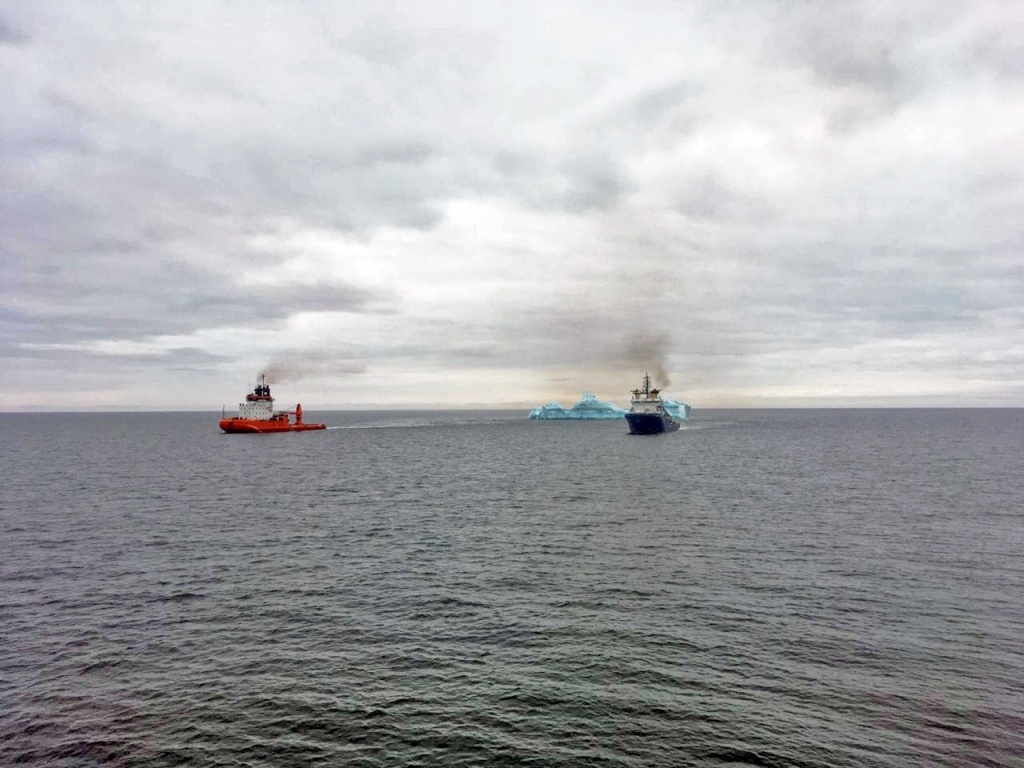 In the Kara Sea, an area in the Arctic north of Siberia with heightened Directive 4 sanctions risk, a MAGE vessel tugged the Chinese Nanhai VIII drilling rig owned by China Oilfield Services Ltd in July 2018, according to a company press release. The Chinese vessel discovered large gas condensate reserves about a year earlier in the Kara Sea for Gazprom, on a license area that has oil reserves, according to the Russian Geological Fund.
MAGE also helped tow a 1.5 million ton iceberg along with Gazprom in the Kara Sea in 2019. Both Gazprom and Rosneft have recently discovered oil reserves in the Kara Sea, and, according to a Rosneft press release, the area could one day compare to the Gulf of Mexico or parts of the Middle East in terms of oil production. MAGE conducted engineering surveys for Gazprom along with a Gazprom subsidiary at a well there in November 2020.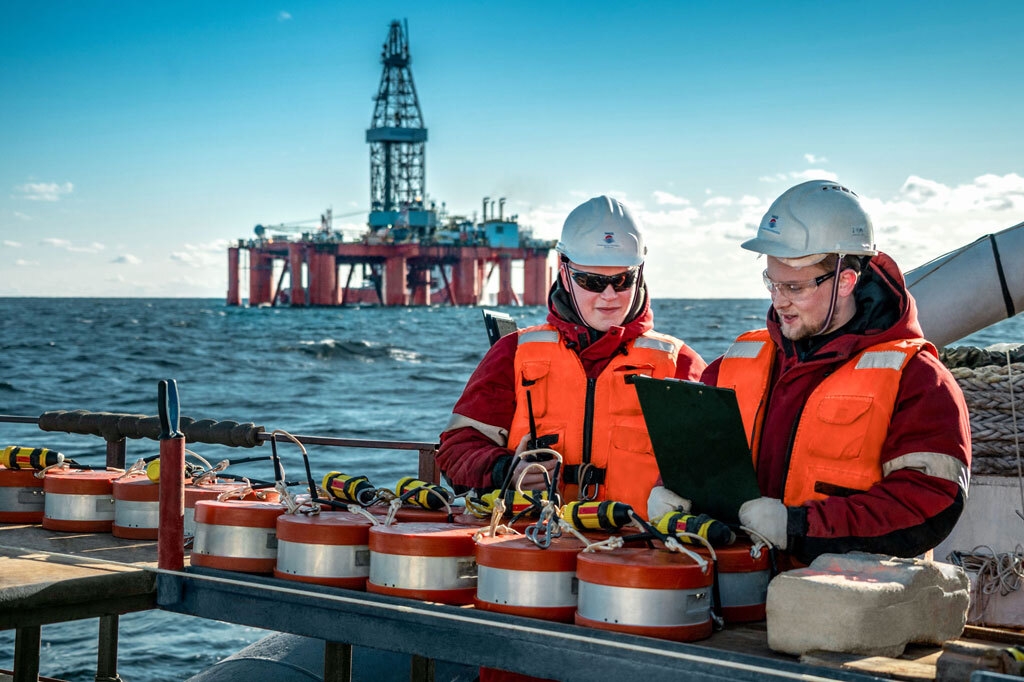 MAGE has provided services to the Yuzhno-Kirinskoye Field, which is under export control restrictions imposed in 2015 by the U.S. Commerce Department. The company inspected wellheads and suspended wells there, and signed a contract to provide supplies to the crews of vessels and oil rigs working the license area. A subsidiary of Gazprom announced earlier this month that the company would delay the development of the Yuzhnoe-Kirinskoe field until 2024; the project has faced delays due to the lack of access to Western technology, requiring Gazprom to develop domestic subsea production equipment, according to media reporting.
---