The Federal News Agency has gained notoriety as one of the outlets used by Project Lakhta, a Russian influence operation described by the US as "information warfare" aiming to interfere in political processes in the US, EU, and Ukraine.
In December 2018, the US Department of the Treasury noted that "since 2014, Project Lakhta concealed its activities by operating through several entities to include the IRA [Internet Research Agency], Nevskiy News LLC, Economy Today LLC, and the Federal News Agency," which are all subject to US sanctions.
According to media reporting, the Federal News Agency has acted as a successor to the Internet Research Agency, a troll farm closed in the wake of the November 2016 US elections. The Federal News Agency's coverage of global news focuses on separatist-controlled eastern Ukraine and Syria, as well as US politics.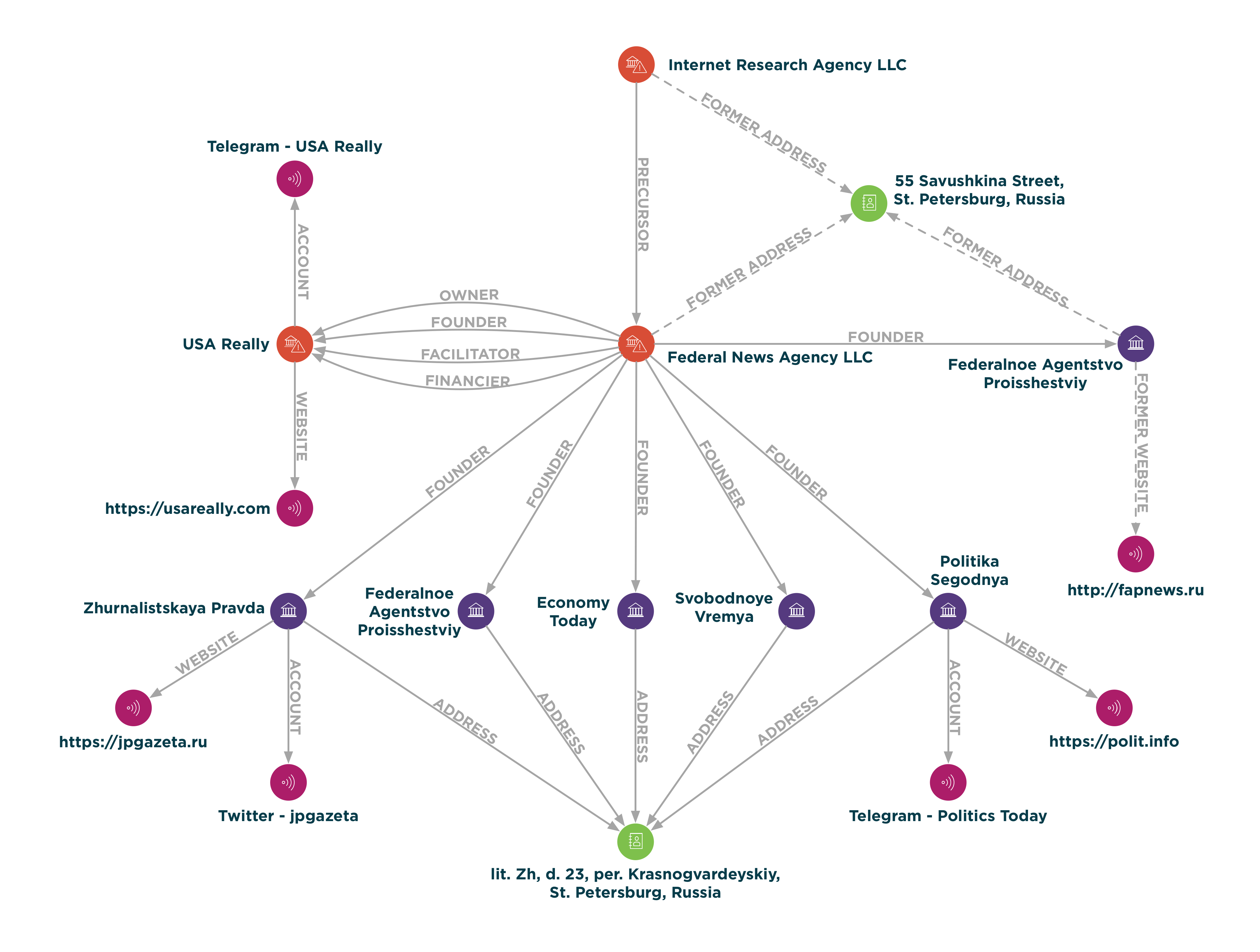 The Federal News Agency boasts a vast readership. According to its website, the outlet garners 18 million visitors a month, 20.5 percent of which comes from outside the Russian Federation.
The Federal News Agency founded several media platforms since the start of Project Lakhta in 2014, which are registered to the same address in St. Petersburg. Another media enterprise shared an address in the same Russian city with the Internet Research Agency. Of these outlets, only USA Really has been sanctioned or named in US judicial proceedings.
One of the outlets founded by the Federal News Agency, Zhurnalistkskaya Pravda, covers global events with a sensationalist slant, dividing the website's content into subheadings such as "Liberals and Traitors" and "World Crisis."
Politika Segodnya, for its part, covers developments in Russia and the rest of the world in a less sensational manner than Zhurnalistkskaya Pravda, offering readers a recap of major events. The content on the site nevertheless still supports Russian foreign policy positions.
A February 11, 2019 article on the platform covered a "major rally against the US presence in Syria," while another story interviews a saleswoman in Venezuela who "explained why people support" Venezuela's embattled President Nicolas Maduro.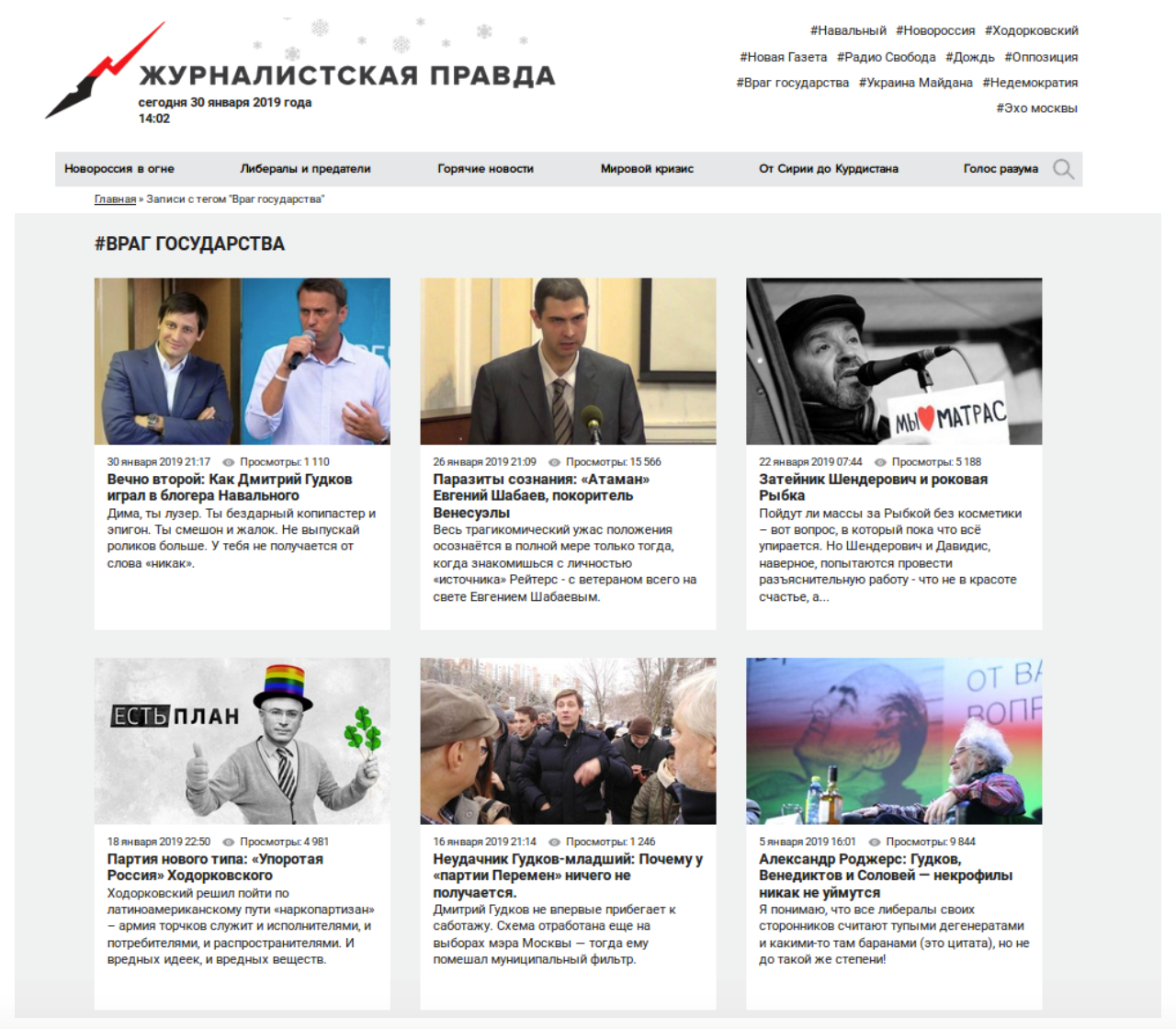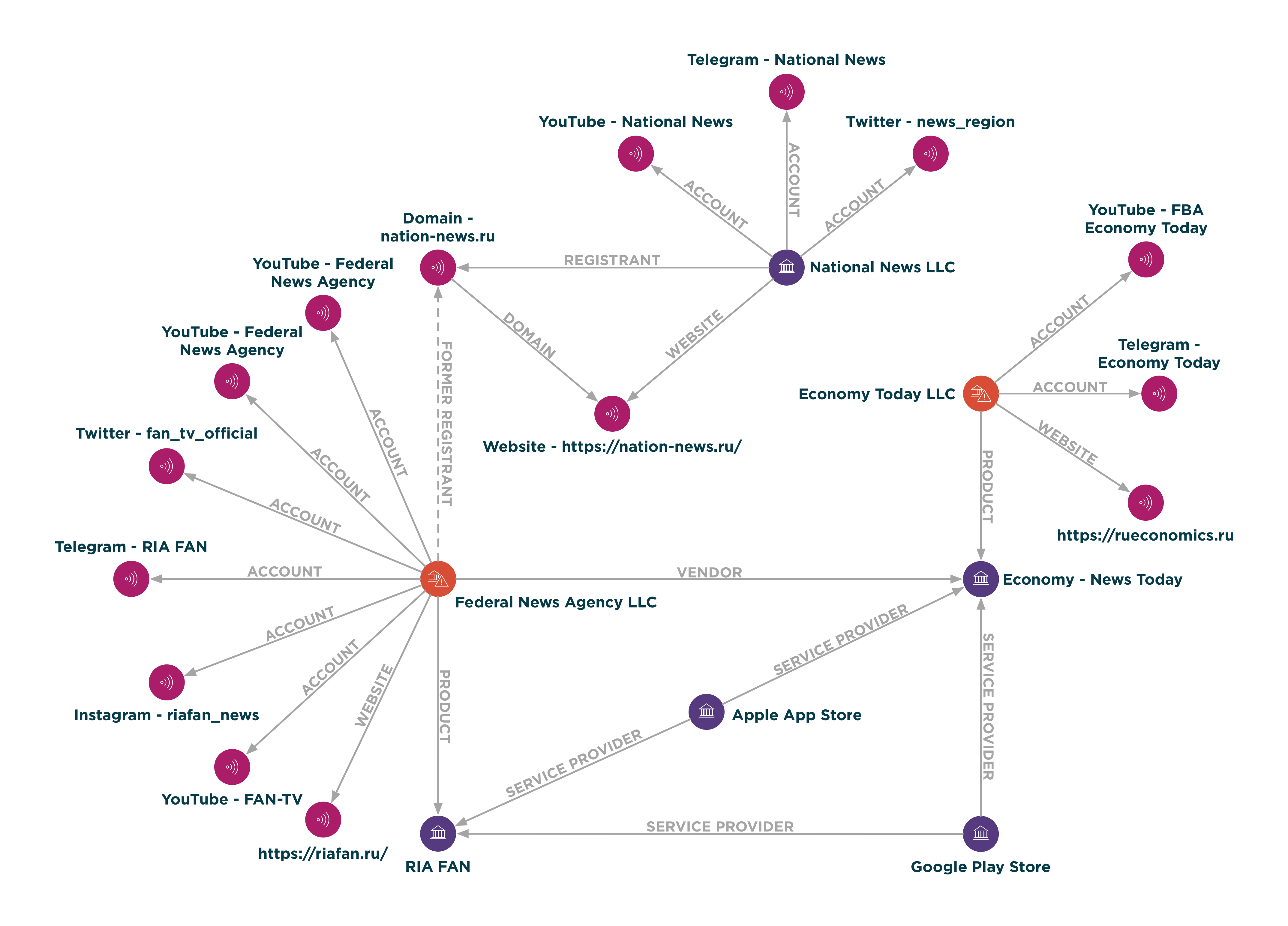 The Federal New Agency, which was sanctioned in December 2018, continues to have an active presence on leading social media platforms, including Instagram, YouTube, Twitter, and Telegram, while its app is available for download on the Apple App and Google Play stores. Over 43,000 users subscribe to Federal News Agency YouTube channels, whose videos have garnered over 53 million combined views.
The Federal News Agency also developed Economy Today LLC's news application for both the Apple App and Google Play stores.